The Best Android Widgets For Tracking Stock Prices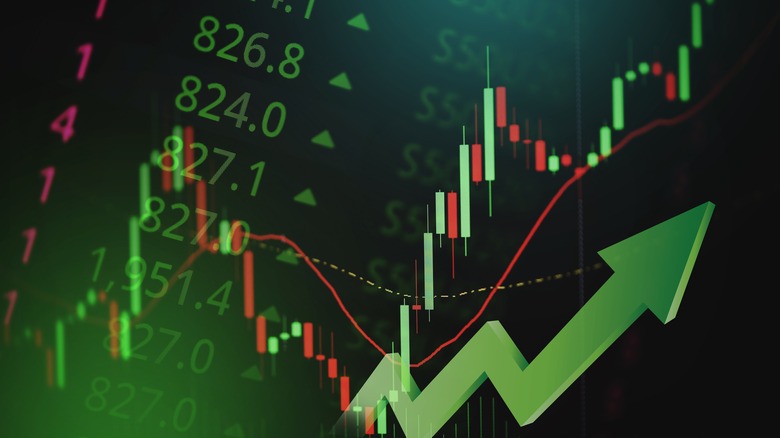 Bigc Studio/Shutterstock
Investing in the stock market has become a passion project for millions of Americans. Today, roughly 150 million Americans own stocks, and yet quality, easy-to-access resources remain outside the norm for so many people. Beginners may be tempted to utilize Robinhood's community holdings data or eToro's social trading options to help guide their journey. But exclusively following others will almost certainly guarantee that your efforts remain behind the curve on unfolding events in real time. Instead, stock traders should be utilizing the power of their Android devices to unlock up-to-date stock trading insights and up-to-the-minute pricing data.
Android phones have long supported the use of widgets to improve the user experience. Rather than opening apps solely through static 1x1 tiles, Android users can add customized widgets to their home screen to provide transparent and updated information (think updated Gmail inbox or one-touch music player). These come in a wide range of formats, allowing Android owners to add a combination of large and small tile layouts to their home and additional phone screens. Installing apps and loading them onto your screen as a series of widgets can improve your user experience on the while in a number of ways. These improve connectivity, data management, media utilities, and far more. Fortunately, stock trading can be enhanced through widget installation, as well.
Yahoo! Finance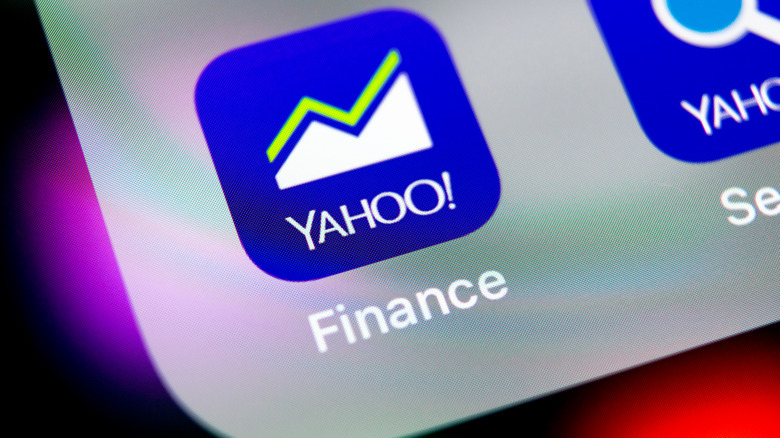 BigTunaOnline/Shutterstock
The Yahoo! Finance app is a must-have for any self-respecting investor. The outlet is a go-to resource for earnings reports, stock prices, and a bevy of financial data surrounding any publicly traded company you may have your eye on. To add the widget instead of the app tile, tap and hold the icon until the options show up, then scroll through the widget layouts available. Users can add a 4x3 daily earnings report chart, a 4x2 news ticker, a 4x2 list of watched stocks, or a 4x2 holdings widget that provides an overview of your portfolio's performance.
These options allow for simple navigation into whatever data you may be looking for. With the overview widgets that cover news and earnings reports, users can quickly flick through relevant highlights that may have an impact on their portfolios. Yahoo! Finance is a free news outlet covering stock movement and data, and it can also be used to track cryptocurrencies as well. Stock investors should scour a variety of media and data sources for a comprehensive understanding of the marketplace and the things that affect their unique portfolio's performance, but Yahoo! Finance acts as a fantastic baseline for any information you might be seeking in this arena.
Robinhood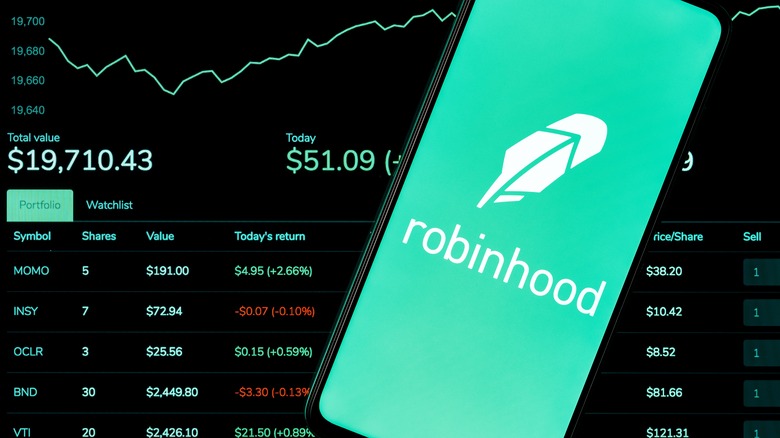 Sergei Elagin/Shutterstock
In 2022, almost 16 million people used Robinhood as their stock trading platform. While the investment app lost users between 2021 and 2022 (down a nearly inconceivable 6.5 million users in this time), it remains a highly popular and easy-to-use trading platform that makes investing fun and actually achievable for anyone. Before the advent of Robinhood, trading was somewhat limited to higher net-worth individuals who could afford fees to place trades as well as the minimum deposit requirements (sometimes starting at $500 and increasing from there). Robinhood users can purchase fractional shares, and so even just a few bucks will get you in the door and allow you to own a piece of the largest companies in the country.
Adding the portfolio widget to your screen places a 2x2 tile on the phone that clearly offers up your portfolio's total holdings value, percent change, and a list of held assets (as well as their current price per share). This gives Robinhood users a quick look into their portfolio's performance at any given moment throughout a trading day. Rather than having to click into your app and browse through your portfolio's data, you can take a quick peek at a few key pieces of information. Combined with the ability to browse through breaking news and other data points with the Yahoo! Finance widget, keeping tabs on movement and shifting trends is simple both on a market-wide scale and in terms of your own individualized stock portfolio.
The investing.com app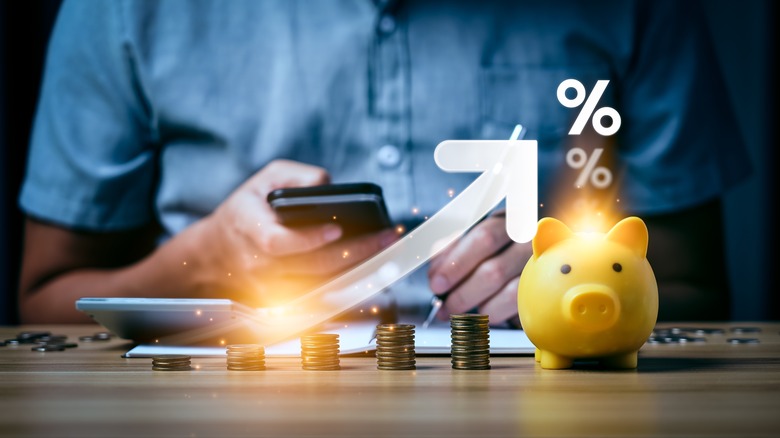 Sutthiphong Chandaeng/Shutterstock
Investing.com is one of the most trusted names in stock information globally. The resource provides real-time stock market alerts and offers analysis and opinion articles surrounding a wide range of ongoing events in the global marketplace and within the stock market itself. Investment knowledge doesn't stop at just earnings reports, P/E Ratios, and dividend yields. All these things are influenced by real-world events (the same can be said for cryptocurrencies that operate as digital alternatives but remain grounded in the reality that surrounds them). Therefore, keeping tabs on the marketplace and news that affects it is essential for those looking to take active wealth-building measures.
Downloading the investing.com app will give you access to these news resources, but also a 4x2 widget that offers up-to-date stock prices and change information throughout the trading period. Used in tandem with other investment apps and their widgets, this addition can help you to rapidly make moves in a constantly changing investment environment.