Can You Share Your Hulu Password? Here's What You Should Know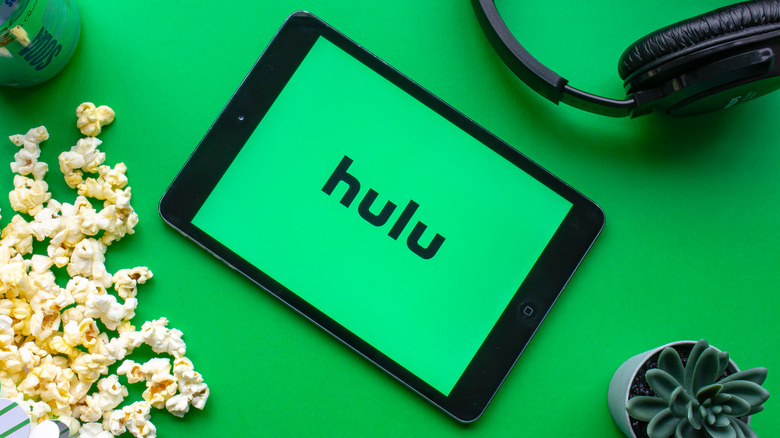 oasisamuel/Shutterstock
With Netflix's controversial crackdown on password sharing, you may be wondering whether Hulu takes the same strict approach to limit moochers on its platform. The answer is simple at the surface level: the company says its plans are meant for use in only a single household, but it also doesn't go out of its way to ban accounts that are being shared among two different homes. With that said, things aren't quite as simple as they seem and Hulu has implemented multiple limitations that make sharing with people outside of your household a hassle.
At the core of the matter is how Hulu's service works — it's no longer a simple on-demand streaming platform and instead also offers a live-streaming television service akin to that of Sling TV and Philo. While it's easy enough to share a standalone on-demand plan in which you can only watch content that has already aired, among other things, you may find yourself running into issues if you attempt to share an account that has the Live TV plan added into the mix. 
What Hulu has to say about sharing your password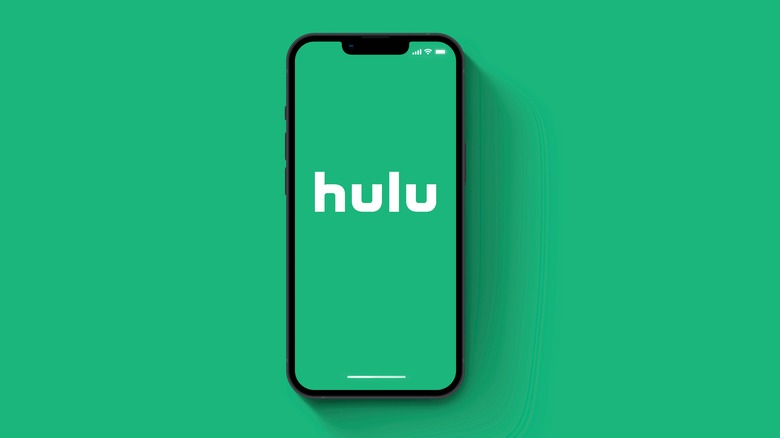 Diego Thomazini/Shutterstock
On a FAQ page, Hulu explicitly says that its service is meant to only be used by one household. Digging through the company's Terms and Conditions reveals Hulu's full policy, and while the company doesn't want you to share your password with someone else, the language it uses seems to suggest that the company knows you may do so anyway. The policy states:
"Only individuals that have registered for a Hulu account ... are eligible to use the relevant Services. You are solely responsible for maintaining the confidentiality and security of your username and password and for all activities that occur on or through your Hulu account. However, if you allow others to access your Hulu account, this Agreement, as well any specific consents you may have provided to us, also applies to their access, use, and disclosure of information."
Of course, there's an important distinction between sharing the account with someone who lives in your home and someone who lives elsewhere. It appears that rather than trying to use convoluted methods to keep its customers from sharing their passwords outside of the home, the company has simply added some limitations and requirements that make doing so less appealing than paying for a subscription.
Things to know about sharing a Hulu account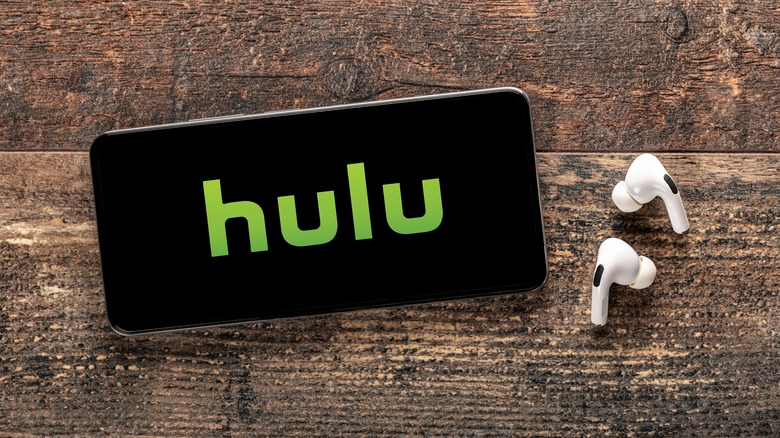 CeltStudio/Shutterstock
If you have the basic on-demand Hulu plan, you can share your password with someone who lives outside of your household, at least in the sense that doing so doesn't typically result in an account ban at the time of writing. The Hulu Plus Live TV plan is handled differently, however. Because live television includes local channels, you'll have to link the account with your home network within 30 days of signing up, and you can only change it up to four times yearly. 
If the other person on your account lives in a different state, this could be a problem for them. Without local channels, that person won't be able to see their local news and weather broadcasts, and will also miss out on things like football games that are aired on local networks. Beyond that, Hulu limits simultaneous streams to only two screens. Though Live TV subscribers have the option of paying more for the Unlimited Screens add-on, that won't help when it comes to streaming outside of your home network.
Hulu likewise requires its Live TV subscribers to check in on their home network once every 30 days, which is as simple as using the app while on your home network. That's not a big deal if you regularly tune in from home, but could be an issue for the other person if you're not able to check in. The on-demand streaming will still be available, but the Live TV won't work until the check-in happens again. 
Sharing your Hulu password is risky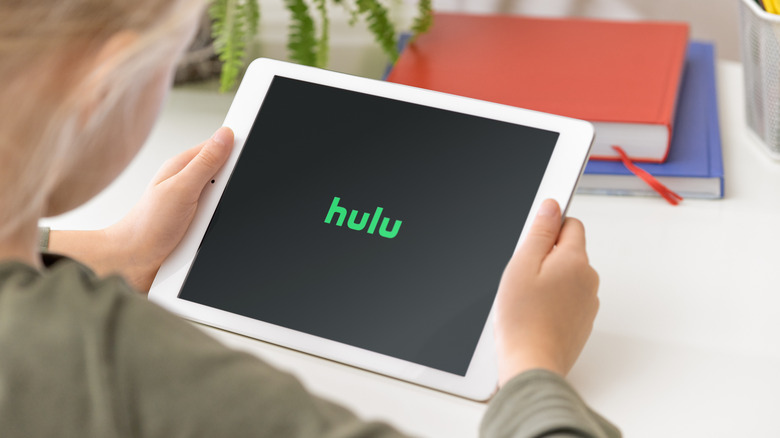 Improvisor/Shutterstock
When you share your Hulu account with someone who lives in your household, you're able to log their devices into your account, meaning you don't have to directly hand over your login credentials. Once logged in, that person will be able to use their own profile to stream content, keeping their habits nicely isolated from your own. That person will see their own personalized recommendations and have their own watch history.
Sharing your login credentials with someone who is outside of your household is different than simply creating a profile for them on your account. Because that individual will have your email address and password, they'll be able to sign into your account in a web browser and get full access to all of its settings. This is risky, because as noted in the Hulu Terms and Conditions above, if that person violates the rules with a bannable offense, you'll be responsible for whatever it is they did with the account and could end up banned from the platform as a result of their actions.