The 8 Worst Decisions Netflix Ever Made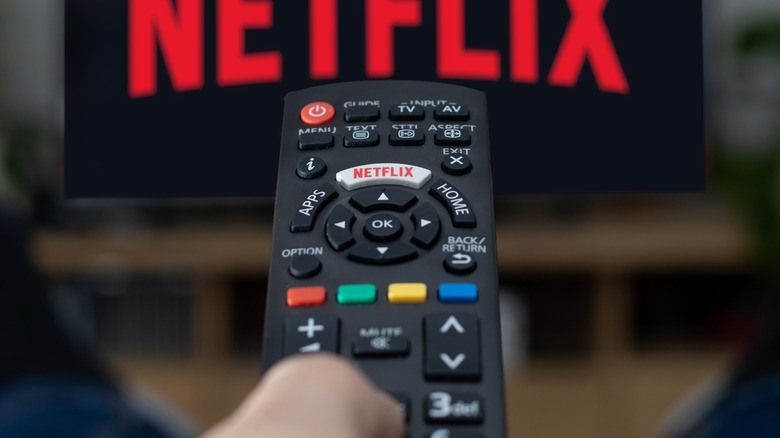 MAXSHOT.PL/Shutterstock
Netflix pioneered the streaming service to bring movies and TV shows to a modern, internet-connected audience and has changed the way most people watch TV. Netflix's binging model, in which it drops an entire season of a TV show in one day, forgoes the weekly episode releases that had become a staple of television since its inception.
The model was a huge success and Netflix was able to produce some of the best-loved TV shows and movies of the modern day, with the likes of "Stranger Things" and "Bridgerton" becoming appointment television with record-breaking viewership. With the success of these shows, Netflix has become a household name and currently boasts an impressive 231 million subscribers worldwide.
Though all has not been plain sailing for the platform. Over the years Netflix has made a number of mistakes that resulted in subscriber outcry and negative feedback for the brand in a big way. 
Overpaying for mediocre projects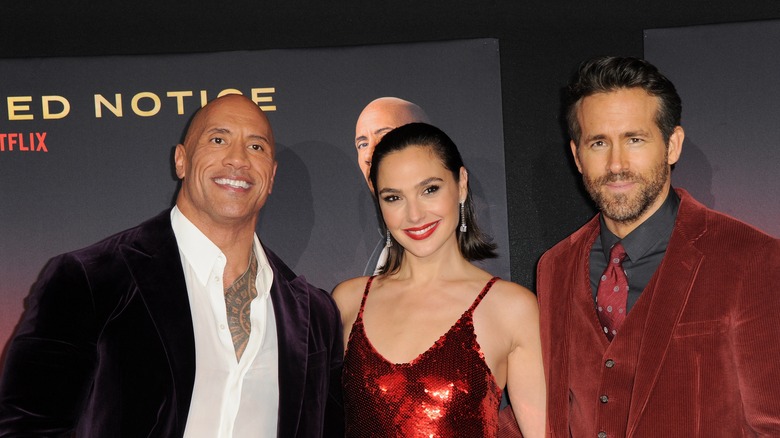 Tinseltown/Shutterstock
Netflix has been spending upwards of $200 million on a number of its blockbuster movies, the two most famous examples of these being "Red Notice" and "The Gray Man." Given the ratings and reviews these films have received, the general consensus appears to be that the movies aren't necessarily bad, but they aren't necessarily great — or worth the giant stack of cash they cost to create.
In spite of mediocre reviews "Red Notice" actually became Netflix's most-viewed Netflix-made movie of all time – however "The Gray Man" struggled to achieve any such measure of success. "The Gray Man" was knocked off Netflix's top spot just 8 days after release, a poor performance for a movie of such expense. With mixed reviews as well as mixed success for its blockbusters, it goes to show that Netflix can't just throw money at projects willy-nilly and be guaranteed hits.
Cancelling shows too early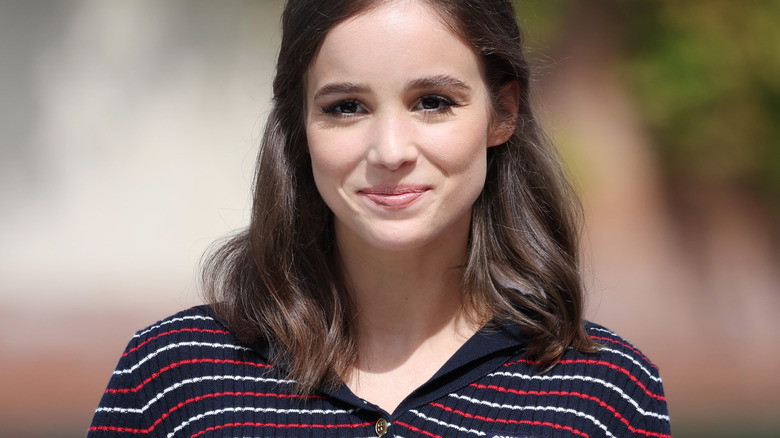 Pascal Le Segretain/Getty Images
Netflix has never been shy about pulling the plug on a TV show after just a season or two. Whether it is because of low viewership or budget issues, Netflix has a reputation for ruthlessly cancelling shows that appear to have a large fan following. This has happened to a variety of shows over the years, one of the latest examples being "Warrior Nun" — which was recently cancelled after just its second season. This caused outrage among "Warrior Nun" fans to the point where the fanbase bought a billboard across the street from Netflix headquarters demanding they un-cancel the series.
Surprise!!!! We did it! We have an AWESOME billboard that was put up today! Fun fact about the board, it's in Netflix's front yard. @netflix execs and employees will see this for 4 straight weeks. #SaveWarriorNun #WarriorNun pic.twitter.com/kB1O0I9yVZ

— Sarah (@angrytrashacct) January 20, 2023
In an interview with Bloomberg, Netflix co-CEO Ted Sarandos made comments that annoyed many Netflix subscribers by saying, "We have never cancelled a successful show. A lot of these shows were well-intended but talk to a very small audience on a very big budget. The key to it is you have to be able to talk to a small audience on a small budget and a large audience at a large budget. If you do that well, you can do that forever."
Fans also blame the failures of Netflix shows on Netflix's own role in their promotion. With "$0 spent on promotion" on a show like "Warrior Nun," fans and creators have placed some of the "failure" on Netflix.
Fans claim that Netflix isn't giving its TV shows a chance to establish themselves and grow. Many legendary shows have had mediocre first seasons: "Star Trek: The Next Generation," "Buffy The Vampire Slayer," "Parks and Recreation," "Babylon 5," "The X-Files" and the list goes on. These shows all became incredibly popular cult classics that fans still watch on repeat on streaming services today. 
Commissioning everything in sight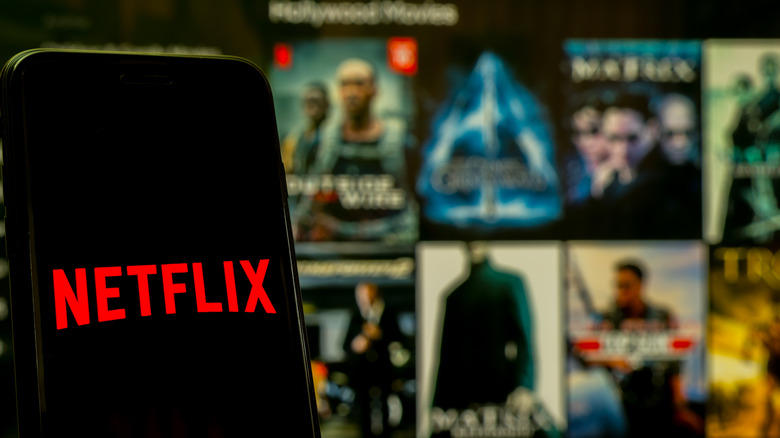 Tama2u/Shutterstock
Netflix releases a lot of content and it easily has the deepest library of all the major streaming services today. It has way more TV shows than one person could go through even if they were watching 24 hours a day. Just through sheer volume, Netflix has a wealth of great shows on its platform — however for every TV great like "Squid Games" there is a flop like "Resident Evil." For every "Wednesday," there is a "Jupiter's Legacy." For every hit Netflix makes, it makes just as many (if not more) misses.
Netflix competitors are growing while Netflix stagnates — and it seems that a more selective and well-curated original programming schedule is at least partially to blame. Netflix's sheer volume of releases is causing a lot of its shows to get lost in the shuffle. 
It can be very hard for a show to develop a following and that gets even harder when subscribers don't even know if the show exists. With so much content and a library that gets bigger every day, it is getting harder and harder for lesser-promoted shows to get any notice. This leaves subscribers wary of getting attached to any show that isn't hitting the headlines right out of the gate.
The Shared Password Debacle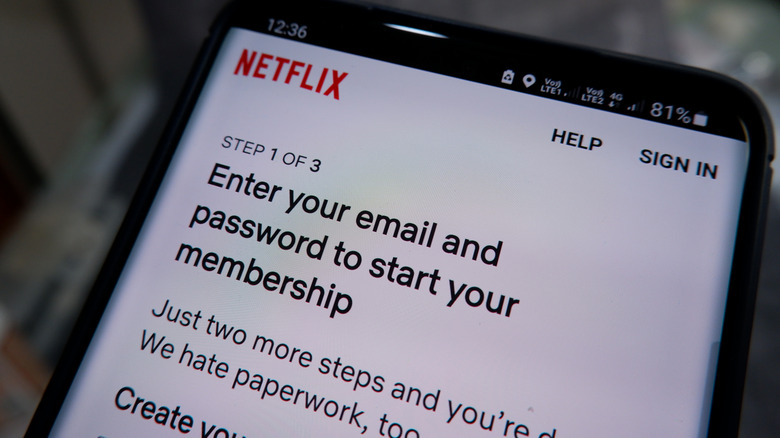 wisely/Shutterstock
In 2017, Netflix tweeted, "Love is sharing a password." Netflix promoted and encouraged its subscribers to share their passwords with people many times throughout its history. Recently, however, Netflix decided against the strategy and they are now claiming that password sharing "undermines our long-term ability to invest in and improve Netflix." Netflix wants to cancel password sharing, a strategy they used to openly promote. This decision received overwhelming negativity online and Netflix's previous tweets were used to mock the streaming service as subscribers felt they were being squeezed for more money.
As all of the drama was happening, Netflix accidentally released the guidelines for the proposed new strategy which would see subscribers only able to share a password with those in the same Wi-Fi network. The guidelines went viral and Netflix was left with egg on its face. Despite overwhelming negativity, it seems Netflix still plans to forge ahead with the crackdown on password sharing.
Price increase after price increase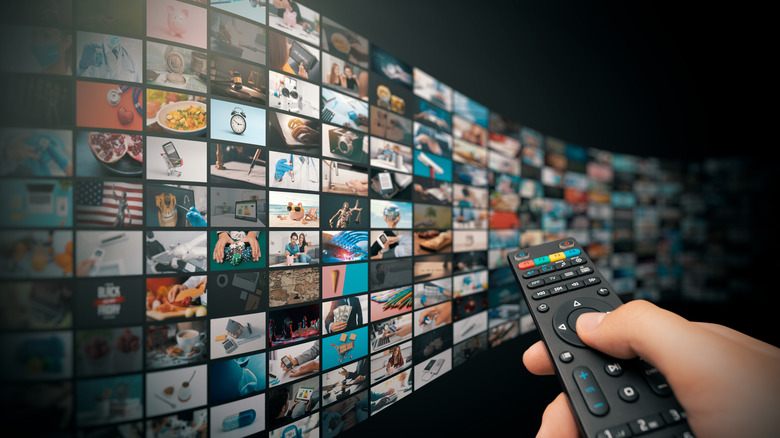 Proxima Studio/Shutterstock
Not so much a single decision as it is a sustained apparent belief that they needn't compete in this area — Netflix is one of the most expensive streaming services available today (not counting their ad-supported tier). Netflix's standard price tier meets or exceeds the subscription costs of services like Disney Plus, Apple TV, Hulu, HBO Max, Amazon Prime Video, and Paramount Plus. Netflix has the biggest library of movies and TV video content on the market — yet it seems that other platforms are still pulling ahead.
The likes of HBO Max, Disney Plus, Hulu, Paramount Plus, Amazon Prime, Discovery Plus, Peacock, and Apple TV are all receiving better subscriber satisfaction ratings than Netflix. This subscriber dissatisfaction caught up to Netflix in 2022 as the platform reported its first significant drop in subscribers in years, while at the same time, the other platforms continue to grow. 
Sticking with the binging model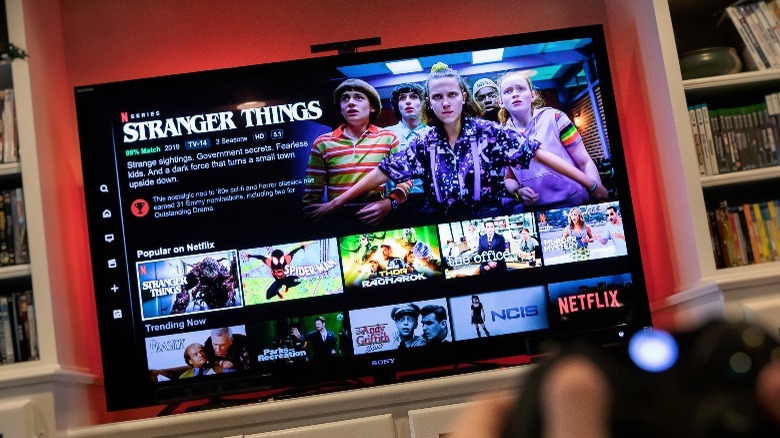 Sean Locke Photography/Shutterstock
Netflix completely changed the way a modern audience watches TV, and the binging model in which Netflix drop a whole season of a TV show in one day was an innovation that made the platform what it is today. This was a strategy that revolutionized TV viewing. However, that which caused Netflix's meteoric rise in the early days may now be an albatross around its neck.
It's not that binging is a bad thing, many shows have benefited from having all episodes available at once. However, with an entire season being available at the same time it leaves little room for their shows to stay in the headlines for as long as TV shows with weekly releases. When Disney Plus drop its latest Marvel or Star Wars show, they are guaranteed huge fan interactions on social media and in-depth discussions weekly for however long that show may run. When Netflix drops an entire season of a show at once, that social media interaction and fan discussion happens only a fraction of the time.
Promoting pseudoscience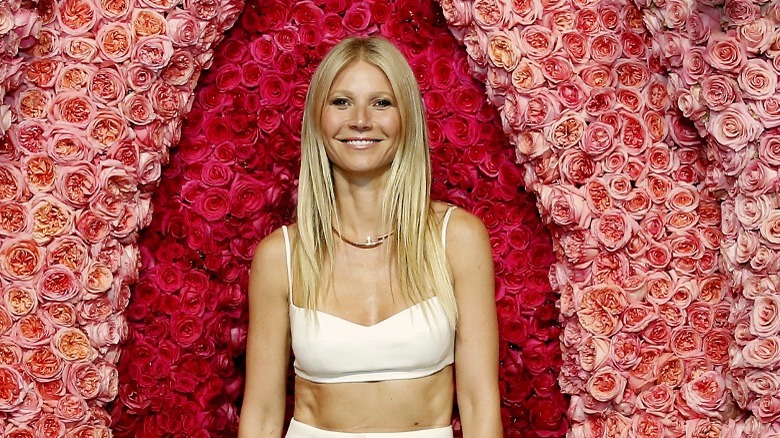 Rachel Murray/Getty Images
Netflix has received backlash for certain shows that subscribers feel are promoting pseudoscience. This came under particular scrutiny with the popularity of Gwyneth Paltrow's "The Goop Lab." Before each episode of "The Goop Lab" came this: "The following series is designed to entertain and inform — not provide medical advice."
The show focuses on things like energy healing, psychic mediums, and alternative medicine. Yet even with the disclaimer before the episode, "The Goop Lab" did everything it could to give itself a sense of scientific authority. The show would promote carefully selected case studies and it gave voices to individuals crediting alternative treatments with making their lives better. None of which had any scientific credibility.
"The Goop Lab" wasn't the only Netflix show to promote such bizarre ideals. A 2017 hit documentary called "What The Health" was rife with carefully selected studies and wholly misleading data. Another 2017 documentary called "The Magic Pill" focusing on the benefits of the ketogenic diet was also hugely flawed in this area.
Many argued that this kind of pseudoscience was (and is) more befitting of conspiracy theorists on YouTube rather than a serious streaming platform.
Promoting politically charged content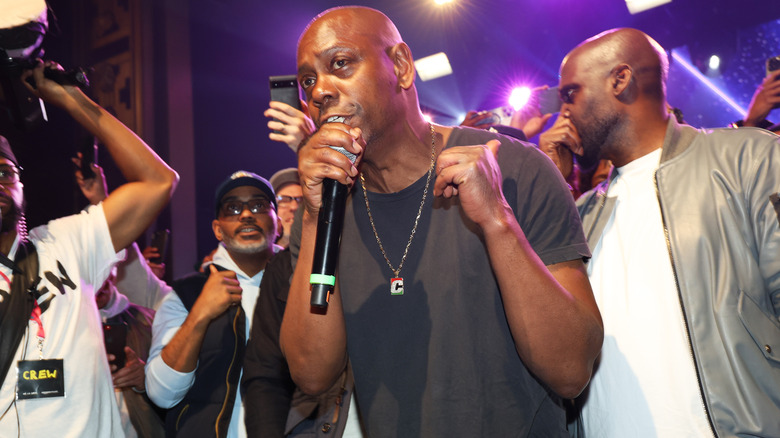 Johnny Nunez/Getty Images
In the lead-up to the release of the documentary "Cuties," social media was ablaze with calls to boycott or otherwise cancel Netflix outright. "Cuties" is a dramatic film that has been panned for its apparent sexualization of minors. Netflix also saw significant backlash when it released a number of specials from controversial comedians, the most famous of these being from Dave Chappelle. Chappelle's material has been called blatantly transphobic. In the wake of backlash to the release of said offensive material, Netflix CEO Reed Hastings has doubled down, saying the platform will order more of his specials in the future. British comedian Jimmy Carr also received similar backlash in one of his own Netflix specials which saw him joke about the Holocaust.
The backlash to both "Cuties" and Jimmy Car comedy special included calls for investigations, removal, and penalties from government officials in countries like the U.S. and England.
Given the relative lack of similar content on competing platforms, Netflix will need to step up its efforts if it hopes to regain the respect of the public — and former subscribers.