Netflix's Response To The Password Sharing Controversy Is Infuriating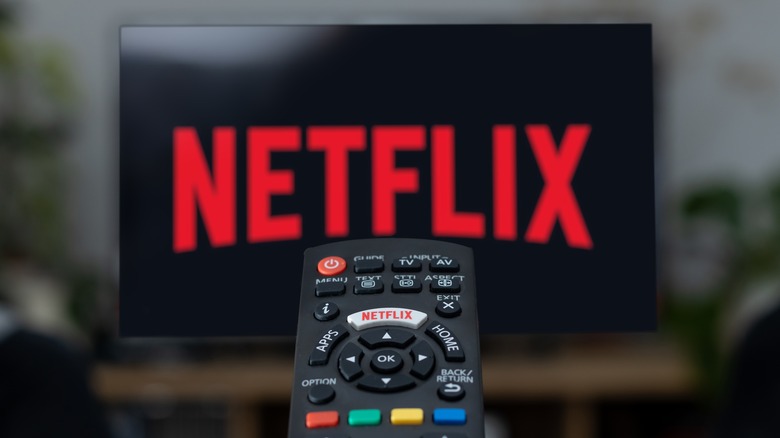 MAXSHOT.PL/Shutterstock
Netflix has made it clear that it wants to increase the amount of money flowing inward, and one way it's going about that involves cracking down on password sharing. The company recently upset subscribers with an announcement about changes coming to accounts in several countries that would make it not just harder for subscribers to share their accounts with people outside of their households but also seemingly more difficult to use their own accounts while traveling for an extended period of time, among other criticisms.
The company has issued an update on the matter, and it is working hard to stress that its password-sharing crackdown won't impact a user's ability to use an account while traveling. The company isn't changing its mind about quashing freeloaders, though it will delay the rollout in the United States — but not in a handful of other countries that were (and still are) also in the pipeline. There are some other big changes, too, including the ability to pay more to add members to an existing account.
Freeloaders can get their own accounts or you'll need to pay more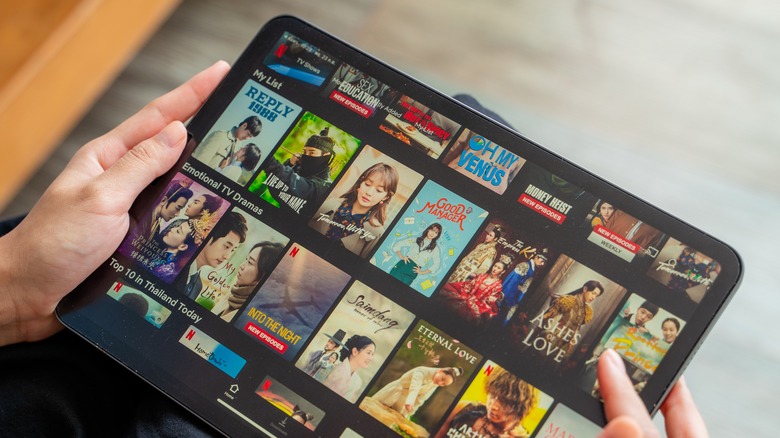 22 TREE HOUSE/Shutterstock
Netflix's latest effort to combat password sharing outside a particular user's household involves determining the subscriber's home location and the devices they use to connect to the account. Many users were understandably unhappy about the new verification process, and are now more frustrated as Netflix doubles down on its plans. The company said in a new tweet and blog post that the new verification measure is intended to give users "more control over" their Netflix accounts, which likely refers to the addition of new account management features.
We know there's been a lot of confusion about sharing Netflix.

A Netflix account is intended for one household, so we're rolling out new features in Canada, New Zealand, Portugal, and Spain (and more broadly in the coming months) to give you more control over your account...

— Netflix (@netflix) February 8, 2023
As of Feb. 8, users in Canada, New Zealand, Spain, and Portugal are now operating under the new verification process, meaning they will soon see a prompt that requires them to set their home location. People outside of a household, who have been using someone else's account, will have the option of transferring their profiles — with all of their watch history and whatnot — over to a new account they will pay for themselves.
Netflix says there's also another option. You can pay extra to add members to your existing account, meaning the shared account will essentially continue as-is, but cost more. The "sub-account" feature can be extended to two people who don't live in the subscriber's household, assuming the plan is either Standard or Premium. The price varies by market, but sits at $7.99 in Canada and will likely be similar in the United States.