A Yellow iPhone 14 Could Be Apple's Spring Surprise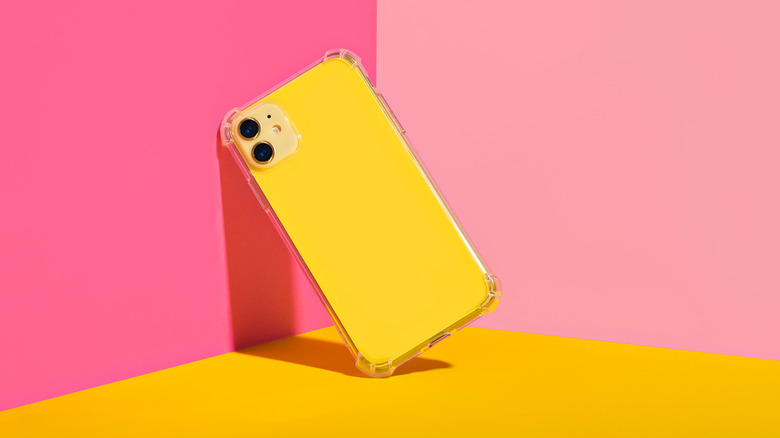 iso100production/Shutterstock
Apple's latest iPhone models from the iPhone 14 lineup are just five months old. When launched back in September 2022, the iPhone 14 and iPhone 14 Plus models came in five color options; midnight, blue, starlight, purple, and product red. For consumers with deeper pockets, the iPhone 14 Pro and the Pro Max variants were offered in four color options that included deep purple, gold, silver, and space black.
Despite having a broader palette of color options to choose from, sales of the lower-priced iPhones have been less than spectacular, especially in the case of the 'Plus' variant. While the lackluster shipment figures for the entry-level iPhones could be the result of many issues, Apple seems to be in no mood to let go. To attract new consumers, the company is reportedly planning to re-release the iPhone 14 and the iPhone 14 Plus in a newer, attractive Yellow color option, reports Japanese tech blog, MacoTakara. The announcement came via a post on the Chinese microblogging service Weibo.
If these rumors are accurate, it would be the first time since the iPhone 11 in 2019 that Apple would offer an iPhone in yellow. The company also sold the iPhone XR in yellow a year before that. However, it remains to be seen if the rumored yellow color would be similar to the company's existing gold-colored iPhone 14 Pro and Pro Max models.
Apple's product briefing likely next week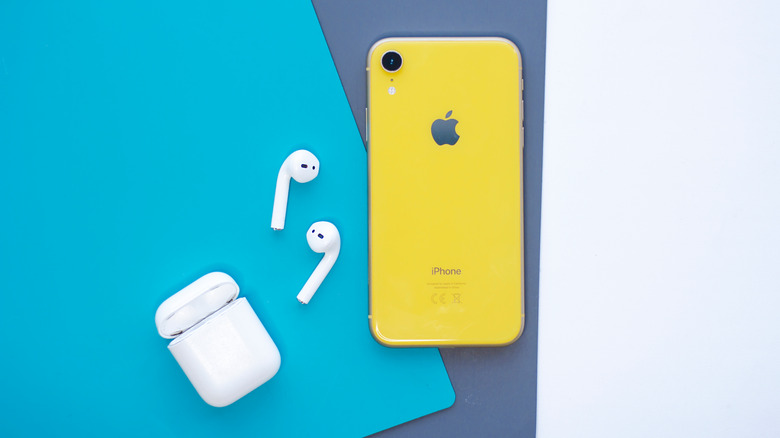 Daria Lixovetckay/Shutterstock
According to MacRumors, Apple seems to be taking this product launch with utmost seriousness. In fact, the company intends to hold a special briefing for this announcement — even though Apple has yet to make an announcement regarding the same. It is also pertinent to note that the company did have a similar product briefing on March 8, 2022, when it released the iPhone 13 series in a green color option.
While Apple seems to attach a fair amount of importance to these mid-life color updates and has periodically tried this tactic — there is no evidence of these marketing strategies translating to increased sales. Moreover, given that Apple does not break up shipment figures by color options, it will be difficult to gauge the impact of the new color option on the sale figures of the iPhone 14 lineup.
The decision to relaunch the iPhone 14 series in the new yellow color option might be a last-ditch attempt from the company to increase the sales figures of the iPhone 14 Plus. Launched as an alternative to the iPhone 13 Mini, Apple has found it difficult to convince buyers into opting for this model. Sales of the iPhone 14 Plus are primarily cannibalized by its larger-screened cousin, the iPhone 14 Pro, which is only slightly more expensive.