Luxury EVs Are About To Get Some New Competition As Lynk & Co Enters The US Market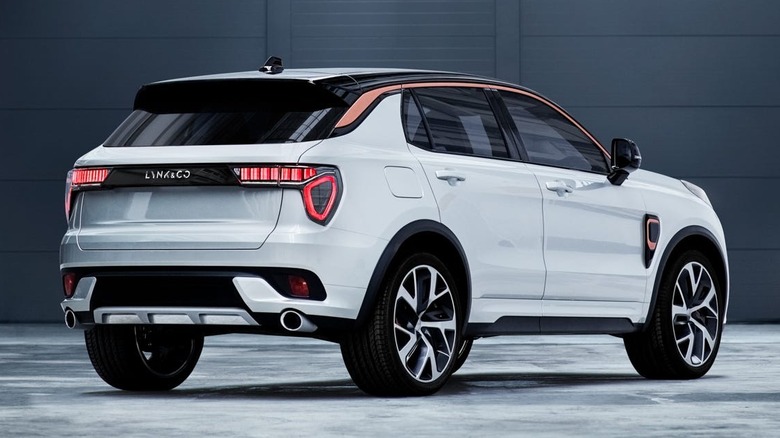 Lynk & Co
U.S. consumers may not be familiar with the luxe startup Lynk & Co yet, but they will be soon enough if the company has its way. Lynk & Co is a Swedish automaker owned by the Chinese holding company Geely, which also owns Polestar and Volvo, among others. Lynk & Co has been aiming to enter the U.S. market for years but hasn't thus far made much progress.
That will change soon with the brand's first-ever fully-electric vehicle. Lynk & Co's current model, the 01, is a plug-in hybrid crossover SUV that will be discontinued next year. The yet-unnamed replacement vehicle is being designed for eventual adaptation to U.S. regulations and is expected to be based on Geely's Sustainable Experience Architecture (SEA) platform, which currently underpins the Smart #1 SUV that's sold in Europe, as well as the upcoming Polestar 4 and Volvo EX30, according to Automotive News Europe.
Further details about the EV are scarce. Although Lynk & Co did leak some photos in 2022 of a wild concept called the "Next Day," it's unclear if any of the concept's cutting-edge features such as butterfly doors will find their way into the production car.
There are still some hurdles to clear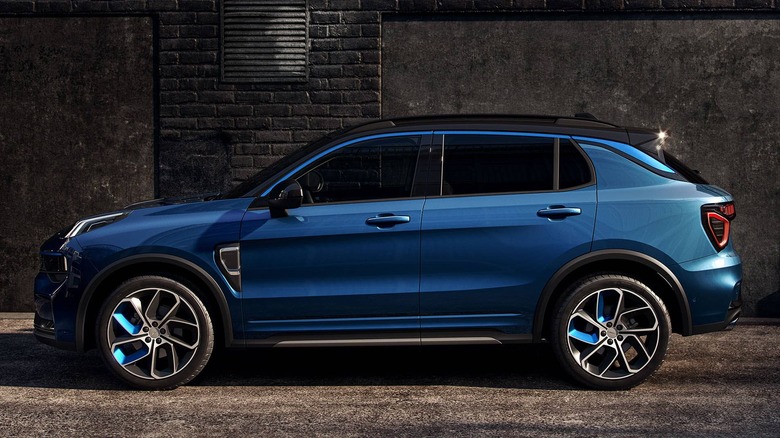 Lynk & Co
The new Lynk & Co all-electric vehicle is anticipated to launch in 2024 in Europe and the United Kingdom. However, the extra effort needed to homologate the car for U.S. sales may mean that Americans will have to wait until 2025 to get their hands on a Lynk & Co. Another obstacle to Lynk & Co's U.S. debut is the company's unique subscription model, which will require careful navigation of American business laws. 
Although its cars are technically available for lease or purchase, most Lynk & Co drivers are encouraged to pay a monthly flat fee that covers the vehicle itself, tax, insurance, and maintenance. Lynk & CO remains the owner of the vehicle throughout the subscription. 
In the case of Lynk & Co's current model, the hybrid 01 (above), approximately 95% of customers are participating in the subscription model, paying €550 ($583) per month for use of the vehicle. Interestingly, the contract is cancellable with only one month's notice. It's certainly questionable whether American consumers will embrace a subscription model or, for that matter, where the EV will be assembled. In order to take advantage of lucrative U.S. tax incentives, Lynk & Co would need to produce the car in North America.