Tesla Model Y Refresh 'Juniper' Leaks As Elon Musk's Latest Project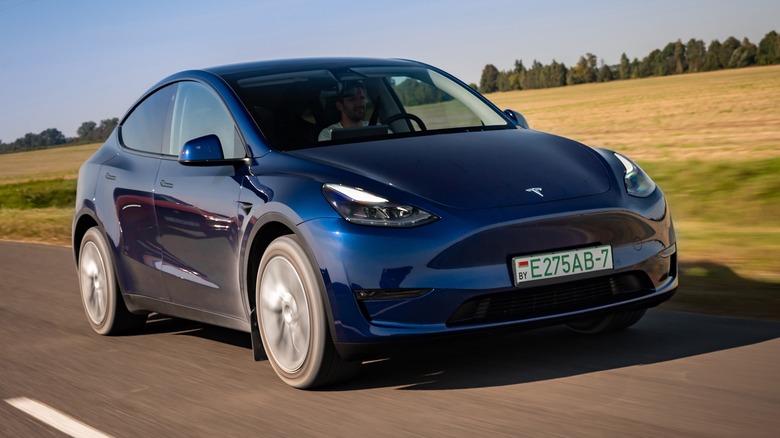 Yauhen_D/Shutterstock
Elon Musk is just a few hours away from revealing the next phase of his Tesla"Master Plan," and it appears that a Model Y refresh could be a part of the strategy. According to Reuters, internal sources at the automaker claim that the EV-maker is planning a revamp of its electric crossover under the codename Project Juniper. The company is already said to have discussed the cost statistics with its component supply partners, as it looks to tweak the Model Y for its next iteration.
Specific details about the upgrades that we can expect from the next-gen Model Y are currently under wraps. However, Musk has recently hinted at improved EV platforms with a performance boost and lower production costs. Project Juniper isn't the only refresh that Tesla is currently working on, either.
We recently heard about a Model 3 refresh being in the pipeline under the codename Project Highland. If one were to take an educated guess based on the changes made to the Model S, the Model Y redesign will most likely adopt a minimalist look for the interior and a larger digital console. It's unclear whether the next-gen Model Y would start its production journey from Shanghai, Berlin, or elsewhere.
A busy 2024 for Tesla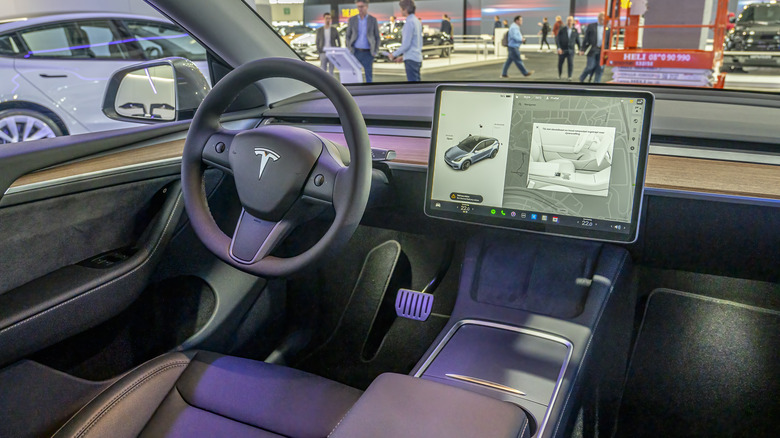 Sjoerd Van Der Wal/Getty Images
Tesla is aiming to tweak the interior as well as exterior design for its reincarnated Model Y, adds the report. The updated Model Y trim is currently slated to enter production in October next year, but given the company's shaky record with products like the Cybertruck, plans for the reimagined mid-size electric SUV could be pushed. Then there's the possibility of other distractions: Musk's controversial tweets, especially those recently regarding COVID-19 and the Chinese lab leak theory, has reportedly raised eyebrows in China.
Announced in 2019, the Tesla Model Y began its commercial rollout in 2020, and has proved highly successful in both the West as well as China. Nonetheless, given the fast pace of the developing EV crossover segment, it has started to show its age in places while the competition finally catches up. The likes of Hyundai and Ford are offering capable vehicles at almost every price point that Tesla currently targets, while Chinese EV brands like BYD are making claims of eclipsing Tesla cars in both performance as well as affordability.
Industry watchers and even enthusiasts have been saying for a while that Tesla needs to jazz up the aging aesthetic of its cars, instead of just adding new features via software updates and making minor hardware adjustments. It looks like Tesla finally paid heed, and Project Highland and Juniper are its answers. On a positive note, Tesla recently achieved its internal target of rolling off 200,000 Model Y units per year at its Berlin Gigafactory, suggesting that whatever changes for the crossover are in mind, it'll have the production capacity to deliver them.