Can You Watch Disney Plus On The Nintendo Switch?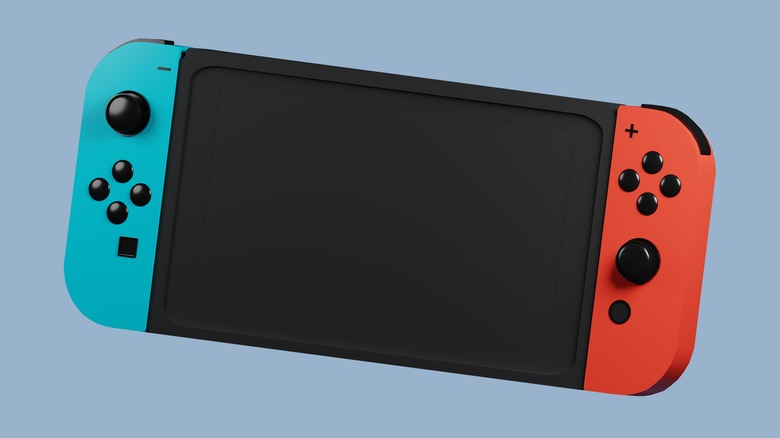 ekstraabdi/Shutterstock
Today, physical media still has a tentative hold, but many consumers have switched to streaming services for their convenience and accessibility. The Nintendo Switch and Nintendo Switch OLED, with their dual docked and handheld functionality (the Lite model is limited to the latter), serve as versatile gaming and multimedia systems. Through the dock's HDMI output, shows can be watched on a TV, but you can also snap it out of the dock and continue watching in portable mode.
Users have access to the YouTube, Hulu, Crunchyroll, and Pokémon TV Nintendo Switch apps, which are all available via the system's eShop storefront. As such, a wide range of content is available to stream and enjoy when you don't feel like playing a game on the system. These are all big names in the content streaming field, but some other heavy hitters are conspicuous by their absence. Netflix, for instance, doesn't have an official Nintendo Switch app. Though it's now late in the console's lifespan, there's still time for the "Stranger Things" streaming giant to make an appearance on Nintendo's system. What of Disney Plus, then? Is it also on Nintendo fans' long-held-dreams list?
There's a way to watch Disney Plus on Switch, but it's complicated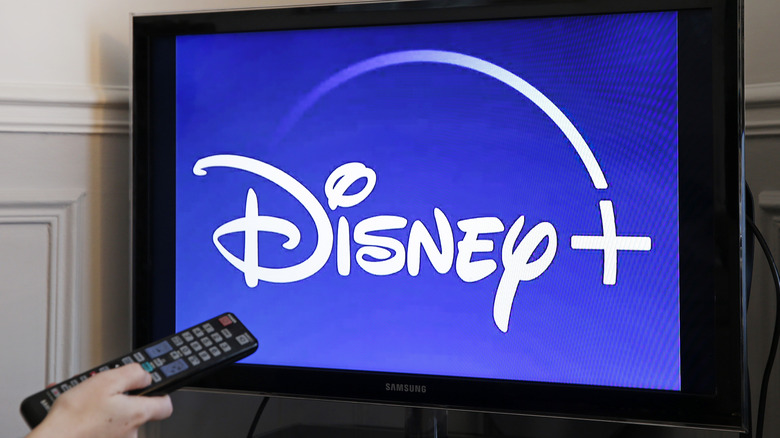 Chesnot/Getty Images
The Disney Plus Help Center provides an exhaustive list of every device compatible with the service. The app is available to download on the PlayStation, Xbox, Chromecast, smart TVs such as Samsung Tizen, Amazon Fire tablets, and a range of other devices besides, but, sadly, not the Nintendo Switch. The service is widely available enough that many Nintendo fans will have access to an alternative device that is compatible, such as their smartphone. Those who are really out of options, however, will be interested to learn that there is an unofficial way to watch Disney Plus on a Switch.
An Android ROM called LineageOS became available for the Switch in July 2019. This method is only for experienced modders and, of course, comes with the caveats that modding tends to: it can cause you to lose your game save files, it may brick your console if installed incorrectly, and it may have other ghastly side effects. Taking this route, however, will naturally unlock a range of Android capabilities, including the option to install the Disney Plus app. Interested parties can download the ROM and view the instructions in the XDA Developers forum thread on the subject.