Nintendo Switch unofficial Android ROM is here for those who dare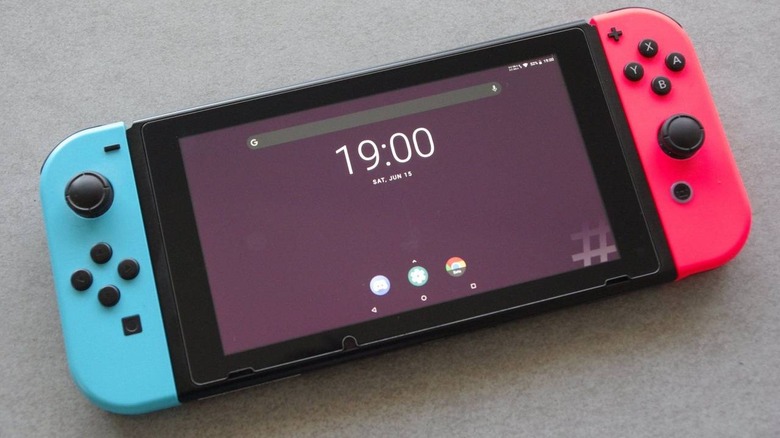 The Nintendo Switch may have just become more useful, at least for owners that have no fear about modding their gaming consoles. The promised Android ROM for the Switch has finally arrived and, for a first try of an unofficial Android ROM, it's pretty impressive at both the installation process and what works out of the box. Of course, it all depends on whether the user is willing to risk modding the Switch.
Thanks to a hardware quirk, older models of the Nintendo Switch are practically hackable permanently. It's still no easy task but it is at least not a moving target like Android or iOS. Modding the Switch and installing the Hekate bootloader, however, is the necessary step for installing Android on the gaming console. Fortunately, it might be the most gruelling part of the process. At least for those already used to writing ROMs to SD cards.
Thanks to the work of XDA members langer hans and bylaws, LineageOS is already available on the Switch. A lot is already working but there are quite a few that are not. Battery life is noted to be not so stellar on the already disappointing battery life of the Switch. Auto rotation and screen off in dock mode aren't working and the touch screen may be too sensitive at times.
The drawbacks may be worth it, though, if it means being able to use the Switch as an Android tablet. And since it's based on NVIDIA Shield TV and has an NVIDIA Tegra X1 chip, it means getting access to exclusive available only on NVIDIA hardware.
Having a modded Switch, however, may prove to be a tricky thing for those who use the console regularly for gaming. Nintendo's terms of use aren't really modder-friendly and owners of hacked Switches may find themselves permanently banned form online games.