How To Use The PlayStation App To Control Your PS5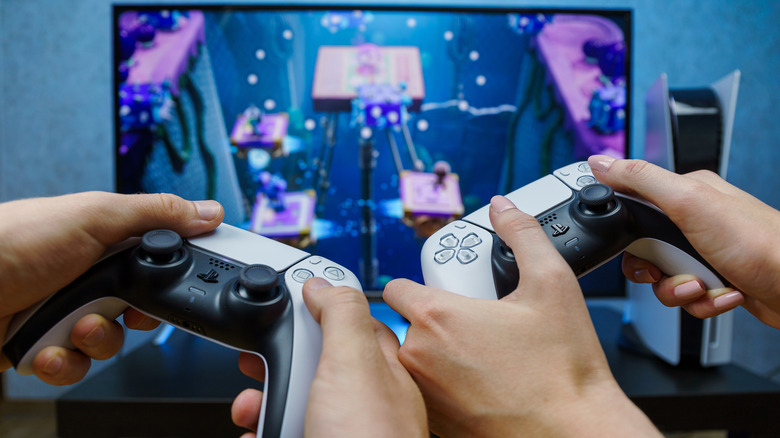 Rokas Tenys/Shutterstock
Aside from the need to control everything via a touch screen — which can be avoided with physical controller accessories — the biggest hurdle for mobile gaming is in the hardware's processing power. Because no matter how advanced these miraculous pocket-sized computers become, they're always eclipsed by more dedicated hardware like PCs or modern gaming consoles. Fortunately, there is still a way to enjoy PlayStation 5 games on your smartphone, though it does require already owning a PS5.
Unlike game streaming services, the PS Remote Play app acts more like a remote second screen for your PlayStation console. You can take direct control of your PS5 (or PS4) directly through your Android phone or iPhone. Once the app is downloaded and installed, all that's left is to sign in using the same PSN account you use for your console — or make an account and log into both devices, if you don't already have one set up.
From there you'll be able to remotely connect your phone to your PlayStation over W-Fi, and even pair your DualSense controller to your phone if you want a 1:1 control option. Though the catch with all of this is that it does use a lot of bandwidth, so you should avoid using Remote Play with your cellular data plan if you can avoid it.
How to start (and stop) using Remote Play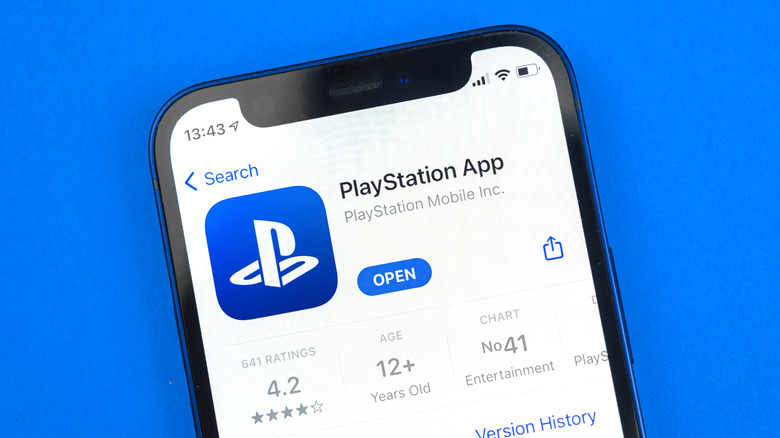 FellowNeko/Shutterstock
After you've installed the Remote Play app to your smartphone and logged in with your PSN account, you'll also have to get the two devices to recognize each other.
Turn on your PS5 and open Settings from the home screen.
In the Settings menu, select System, followed by Remote Play.
Select "Enable Remote Play" to turn the option on.
With your PS5 either turned on or in Rest Mode, start up the Remote Play app, and sign in with your PSN account.
The app should automatically look for and detect your PlayStation console based on the shared PSN account.
Once detected, your PS5's home screen should appear on your phone through the Remote Play app.
Now that you're connected, you can use your PS5 as you normally would — only now you're seeing and controlling everything from your smartphone. You can interact with the system and various games using the on-screen button overlay, or use a physical controller if you have one connected to your phone. When you're finished using Remote Play:
Tap your phone's screen to pull up the button overlay and select the "..." options icon.
Select Settings (the gear icon), followed by Disconnect.
When prompted, confirm your choice to disconnect.