12-inch MacBook Air Retina rumors surface for late 2014 launch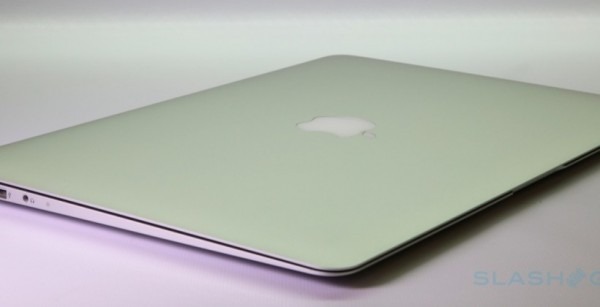 Earlier this morning we talked a bit about some rumors having to do with new iPad tablets that would be landing this year sourced from an analyst with KGI Securities named Ming Chi Kuo. The research notes that the analyst put together from details gleaned from sources also talks a bit about Apple's plans for future MacBook and iMac computers.
Kou says that Apple is working on an ultra slim 12-inch MacBook Air with some updated specifications. The new Air is said to be thinner than the current model, have no fan, and to feature a track pad with no buttons. A higher resolution display is also tipped, presumably of Retina quality.
It's worth noting that Kuo's predictions fall in line with MacBook Air rumors that surfaced back in March. Kuo also says that Apple has more in store for Mac computer users than a refreshed MacBook Air. He is also predicting that Apple will have a new entry-level version of the iMac coming as well.
This lower cost version of Apple's all-in one machine is aimed at helping Apple compete with other companies, like HP and Lenovo, with more affordable computers. Launch for the 12-inch MacBook Air with Retina display is expected in late 2014. Apple's rumored cheaper iMac could land in the middle of 2014.
SOURCE: MacRumors