12-inch MacBook Air with fanless design rumored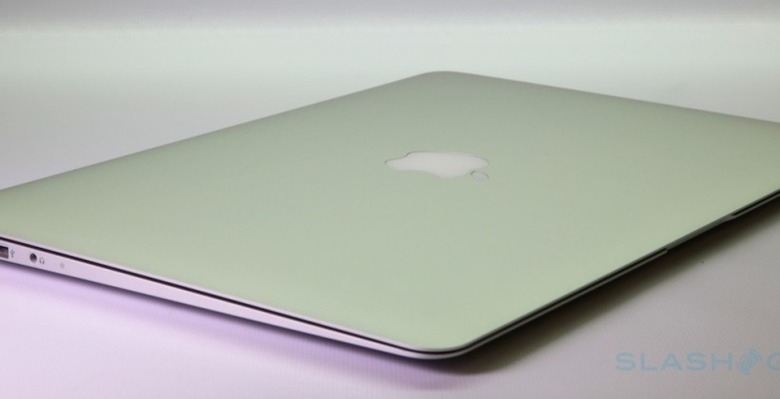 Apple is reportedly planning a new, 12-inch MacBook Air which would be even slimmer and more portable than the existing model, doing away with the fan among other things. In addition to being fanless, the new ultraportable is also said to do away with the mechanical click button trackpad familiar from existing MacBooks, instead using touch-to-tap.
It has been reported in the Chinese forum WeiPhone, through a credible source, that Apple has some serious hardware upgrades to the MacBook Air series for later in 2014.
Exact technical details on the notebook are unclear. Apple filed a patent for a non-mechanical trackpad back in January, using haptic feedback to give the same sensation of a click, but without the moving components.
As for the lack of a fan, that's not something we've seen on Apple notebooks before now, though of course the iPad is fanless. Which OS the notebook will run is unspecified: one possibility is iOS, which would allow Apple to use its own A8 chip as in the iPad Air, or alternatively it could stick with Intel's x86 Core series, as in the existing MacBook Air.
However, last year KGI analyst Ming-Chi Kuo suggested he too had heard about a laptop very similar to the new rumors. Billed as an "ultra-slim clamshell form factor" at the time, his sources said Apple would be using Intel silicon and putting a Retina display in the ultraportable.
Other tidbits from the Chinese source include chatter of a new, updated MacBook Pro version for later this year, in addition to commenting on the much-rumored iWatch. The wearable is believed to be in the prototype stage still.
VIA Apple Insider; MacRumors