Apple patent points toward buttonless trackpads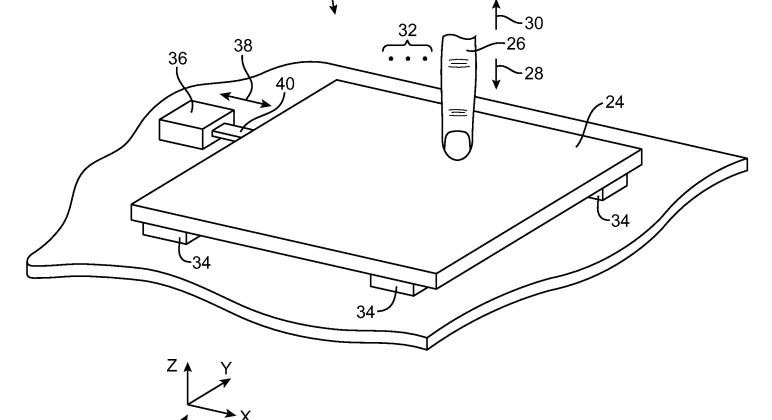 Though most of the MacBooks you'll see out in the wild today – from the last few years, that is – work without any apparent buttons under their surface, they do indeed use hardware that makes with the click. A patent application appearing today from Apple shows that they may very well be doing away with the clicky bits altogether in coming generations. Instead, so say the patent possibilities, these trackpads will become a lot more "magic."
What you'll find happening in the patent application uncovered this week is the possibility that Apple's trackpads will work with haptic feedback. Therein, users will have the sensation that they're tapping or moving around with real physical bits, but in a way much closer to that of a smartphone.
"Tactile feedback may be provided using an actuator. The actuator may be controlled by actuator drive signals. As a user of an electronic device interacts with the touch pad, the user may make gestures and perform other touch-related tasks.

When the user desires to select an on-screen object or perform other tasks of the type traditionally associated with button actuation events, the user may press downwards against the surface of the track pad. When sufficient force is detected, appropriate action may be taken and drive signals may be applied to the actuator. The actuator may impart movement to the touch pad." – Apple Patent Application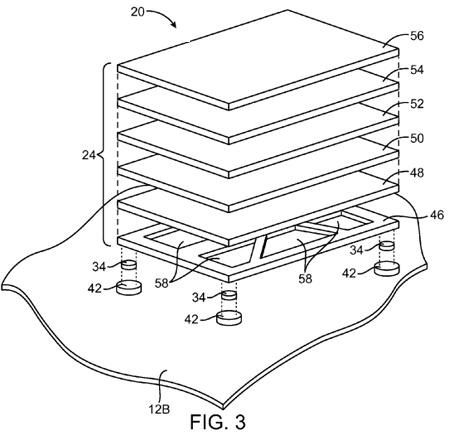 In the release of recent devices like – for example – the Moto X, companies have been working with localized haptic feedback. This means that users tapping in a certain portion of the display on the device will feel the buzz of the device's feedback system under their fingertip. Here Apple inflicts a similar system, using multiple layers of technology to make the job a reality.
Of course as with any Apple patent application – or any patent application at all, for that matter – isn't a direct confirmation that the company will be making the product it speaks of. In fact the vast majority of the patent applications we've seen come from Apple over the past several years haven't ended up appearing as or in products at all – so keep that bit in mind while you're browsing the lot.
VIA: Apple Insider, Mac Rumors, USPTO