When Is The Best Time To Buy An Electric Vehicle?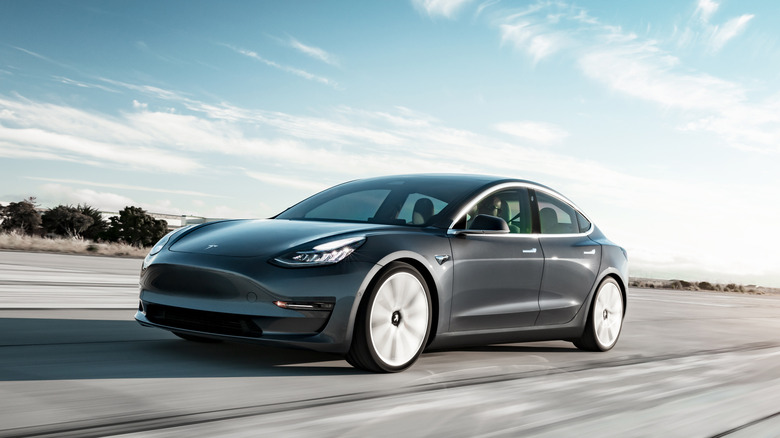 canadianPhotographer56/Shutterstock
One of the most challenging questions presented by new technology has little to do with the technology itself. The question of "when do I buy the latest thing?" is deceptively tricky — equal parts technical acumen, cultural pressure, and scientific wild guesses.
For purchase panic, it's hard to beat buying an electric car. Enormous selection and relentless marketing makes purchasing a new car a project at the best of times. Buying into a new technology that may or may not change the entire marketplace just makes things harder. Questions about battery life and the availability of charging and service stations might encourage a prospective buyer to wait. The decreasing value of gas-powered trade-ins and increasing cost of the ever-diminishing supply of fossil fuels might inspire the same buyer to act at once.
Thankfully, there's a decent amount of hard data to make purchase decisions easier.
Managing the motorized marketplace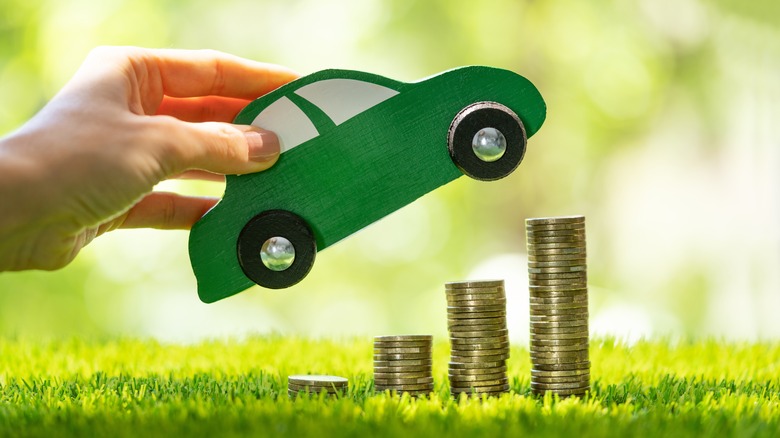 Andrey_Popov/Shutterstock
One of the first considerations for U.S. buyers of electric vehicles is the fact that the federal government currently subsidizes EV purchases. At present, an electric car buyer can qualify for $7500 or $3750 depending on their household income. NBC quotes Tyson Jominy, VP of data and analytics at JD Power, "The EV space has been dominated by a lot of wealthy consumers, very high-end vehicles. Part of the goal is to get down to middle-class levels."
That being the case, the requirements for assistance are at their most generous right now: buyers with an individual gross income under $150,000 ($300,000 for couples), buying a car under $55,000 or an SUV under $80,000, are eligible (per NBC). As the EV credit was a key win for the Biden administration, it has predictably come under fire from some Republicans and may not be on the books forever. That's an argument in favor of buying an EV sooner rather than later.
The AARP, which unsurprisingly tends to favor careful, fiscally conservative choices, surprisingly echoes "buy early" advice. Their in-depth assessment found EV technology sufficiently reliable and the infrastructure sufficiently common for electric cars to be safe buys — especially for seniors looking for quiet, reliable vehicles with minimal running costs. Particularly valuable for anyone with limited income, recharging is almost invariably cheaper than refueling. The AARP also cited the Biden tax credit as a good reason to buy soon.
Federal financial finagling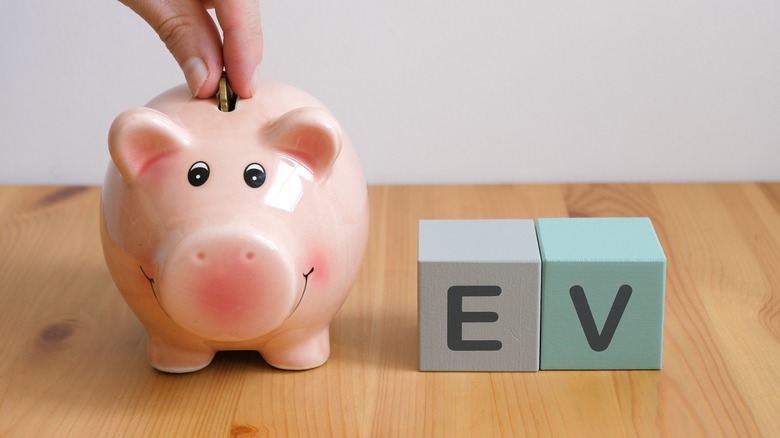 zelvan/Shutterstock
Before anyone reaches for a credit card, it's important to note one crucial limitation on the government's EV support. Per the IRS, the EV discounts come in the form of a tax credit, and is non-refundable, meaning the money only applies to the taxes you owe. If you qualify for more than you owe, regrettably, you don't get to keep the extra. If you expect your tax burden to increase in coming years, that might be a reason to wait.
Past that, the concerns with buying a new EV are what they've always been: the technology and infrastructure may not be ready. In particular, as long as battery-powered EVs need to charge their batteries and plug-in hybrids have to be plugged in, people who don't own homes are effectively boxed out of the market until the tech gets better. While it is theoretically possible to run an EV from a standard wall outlet, daily use practically requires an upgrade to a building's electrical system that, per the AARP, can cost close to $2000.
At present, that's the state of play in the EV market: big chances to save big money, but also potential pitfalls. Your mileage, as always, may vary.