This Stunning Classic Bentley Is Now Electric After A Super-Rare Conversion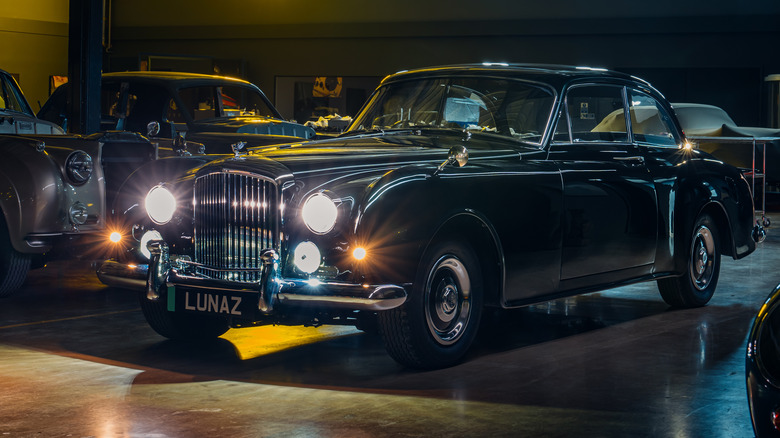 Lunaz Design
Bentleys are some of the best-looking cars to ever come from England. Modern Bentleys like the current Continental and Flying Spur are incredibly fast and filled with more luxurious creature comforts than one thought possible. Classic Bentleys like the Turbo R and S2 just ooze class and sophistication. Bentley was founded in 1919, and if anything, is a company steeped in tradition. This is the same company that used the 6.75-liter V8 for over 60 years.
However, the automotive landscape is quickly changing in 2023, and more automakers than ever are making the push towards electrification. Bentley itself has a hybrid version of both the Flying Spur and the Bentayga. One company is both paying tribute to Bentleys of the past, and looking towards a more eco-friendly Bentley future. 
Lunaz Design has combined the old with the new in its 1961 Bentley S2 Continental-based creation. Instead of a 60-plus year old V8 under the hood, Lunaz made sure the new powerplant would spark some interest.
A classy EV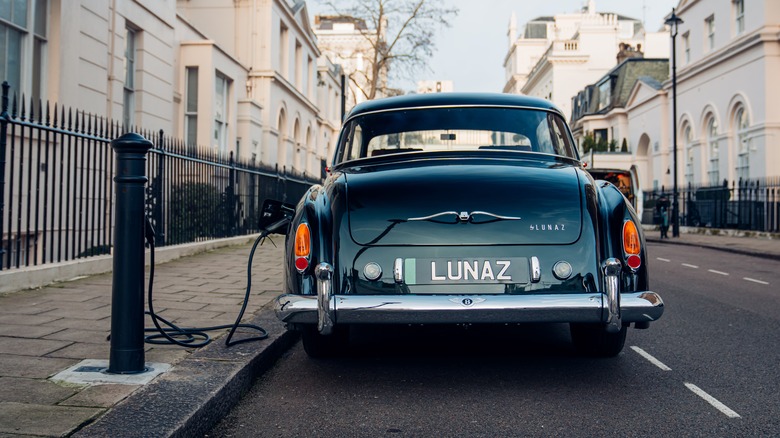 Lunaz Design
In a move that some might call sacrilegious, Lunaz Design removed the 6.2-liter V8 from a one-of-four 1961 Bentley S2 Continental Coupe and replaced it with an entirely electric drivetrain, according to a press release. This conversion, however, is far more detail oriented and passion-fueled than taking the guts out of a crashed Tesla and welding parts together until it works. 
The new creation has entirely modernized internals, including an overhaul of the braking and steering system. In addition to the mechanical work, all parts that couldn't be reused or refurbished were recycled, or "reclaimed" as Lunaz says.
The interior is redone in recyclable materials, but still pays homage to the Bentley's stately past.
The result of the electrification is a 400 horsepower Bentley with 530 pound-feet of torque. Old V8s might have a classic noise and smell associated with them, but EV motors can throw down quite a bit of torque. Lunaz Design did not release range figures for this EV conversion, but states that it used the same battery components that major automakers use.