Twitter Hit With Outage As Users Complain About Broken Features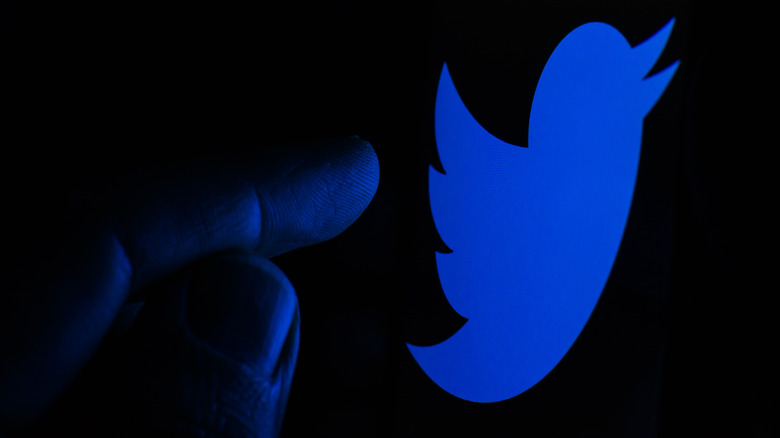 Ascannio/Shutterstock
Twitter is apparently having some serious server-side issues that are functionally breaking it for users in all sorts of ways. Trying to tweet simply fails for many, according to complaints on DownDetector and various social media platforms, followed by a red banner that says "you are over the daily limit for sending tweets." The issue plagues Twitter's web client on Chrome and Safari, and the same error flashes in the Android and iOS mobile applications, as well, based on our attempts to use them. Trying to retweet a post also shows the same tweet limit breach message. Just in case you are wondering, Twitter currently has a limit of sending out 2,400 tweets per day for each account (via Twitter Help).
However, the Elon Musk-owned social media platform is apparently not broken for all users. A quick look at our Twitter feed suggests that some users are still able to tweet despite others running into the limit error. Bloomberg reporter Kurt Wagner has shared that if you schedule a tweet instead of hitting the blue tweet button, it acts as a workaround and you can still post content (via Twitter).
This isn't the first Twitter 2.0 outage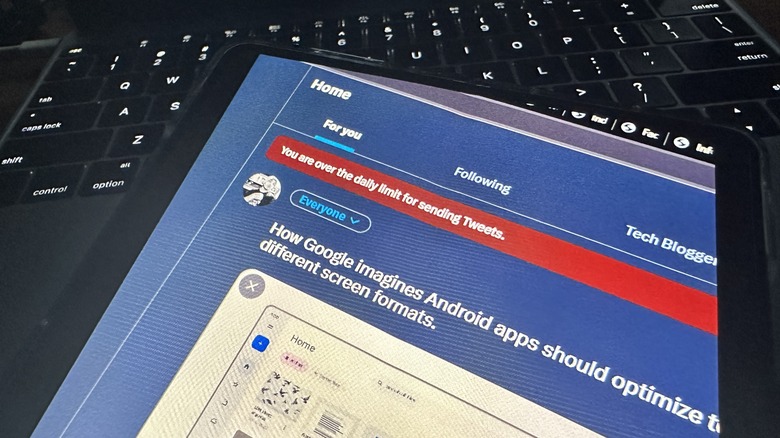 Nadeem Sarwar / SlashGear
A quick look at DownDetector suggests that Twitter is currently facing issues with the mobile apps and website. Moreover, it is seemingly having issues establishing connections with the servers. According to DownDetector's log, the first complaints started pouring in around 4:20 p.m. Eastern Time. Ironically, CEO Elon Musk loves his cannabis jokes, which manifest in the form of the 420 numerical figure. He originally planned to take Tesla private at a $420 per share valuation, even though he told in court that it wasn't a joke. Surprisingly, he also purchased Twitter at $54.20 per share.
So far, we haven't come across any official explanation for why Twitter is down and when the issues are going to be resolved — and that's not surprising since Twitter lost its communications department under Musk's leadership. Early into the billionaire's tenure, insiders had expressed concerns that rapid changes and mass layoffs at Twitter may leave it more vulnerable to small issues, which may eventually snowball into big ones that lead to more frequent outages.
Beyond that, experts speculated that major service disruptions were bound to happen as Twitter shuts down free API access. What's interesting is that the popular third-party client TweetDeck is letting some use the service uninterrupted, though others say they're unable to access it. Notably, Twitter launched the ability to post longer tweets for Twitter Blue subscribers in the U.S. earlier today, and the $8 per month subscription plan also went live in India a few hours ago.