Elon Musk Says First SpaceX Starship Launch Could Happen Next Month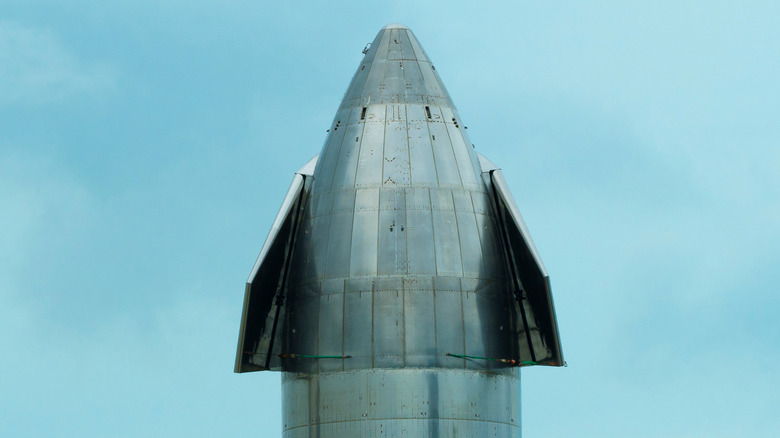 luckyluke007/Shutterstock
Elon Musk has indicated that SpaceX's super heavy-lift rocket launch system called Starship will be ready for its first flight test as early as next month. Just a month ago, the SpaceX CEO mentioned on Twitter that his private space company had a "real shot at late February," but it could extend well into March as a likely scenario. SpaceX's gigantic fully reusable launch system — which consists of the Super Heavy booster stage and the Starship upper stage — is poised to dramatically change how scientists envision deep space missions.
Starship is touted to bring game-changing benefits by carrying much larger loads and potentially lowering costs compared to systems developed by NASA itself. In November 2022, NASA tasked SpaceX with developing the Starship human landing system as part of the second human landing demonstration ahead of the Artemis IV mission after being commissioned to take mankind back to the lunar surface with Artemis 3. Starship's launch test has been pushed back for over a year, but it looks like March 2023 may finally see the rocket lift off.
Starship finally looks ready for lift-off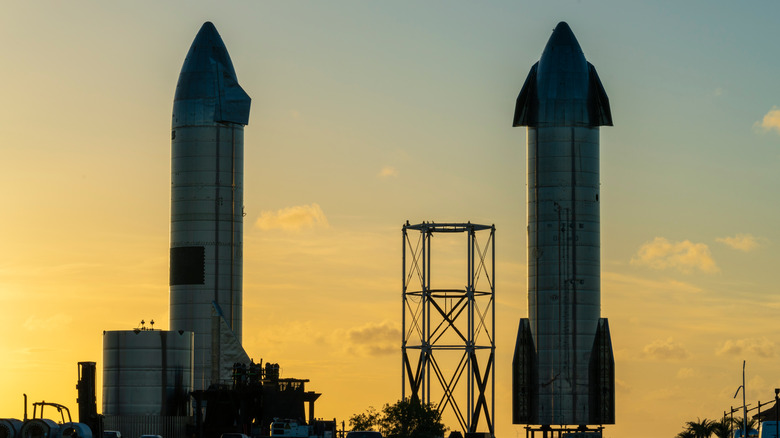 luckyluke007/Shutterstock
Answering the Twitter handle of a Tesla owner community, Musk said, "If remaining tests go well, we will attempt a Starship launch next month." Just over a week ago, SpaceX conducted the first fully-stacked fuelling test — also called a wet dress rehearsal — and tested some of the countdown procedures that will be in action on launch day. Now, the company needs to go through a few more on-ground tests and a static-fire test of all the Raptor engines that are a part of the Super Heavy booster. On January 10, SpaceX stacked the upper-stage prototype called Ship 24 atop the Booster 7 Super Heavy variant and then de-stacked it successfully on January 25, 2023.
Touted to be the "world's most powerful launch vehicle ever developed" by SpaceX, Starship can transport as much as 150 metric tonnes' worth of payload to orbit and return to be serviced and reused. Interestingly, earlier this month, Musk teased on Twitter an expendable version of the Starship that could carry as much as 250 metric tonnes of payload, but it "may or may not fly." Back in 2019, Musk hinted at a "lightened up Starship" that would lack heat shields and legs, which would be expendable and serve as the "best choice for the impatient."