2024 Mercedes-Benz GLE Adds A Plug-In Hybrid Option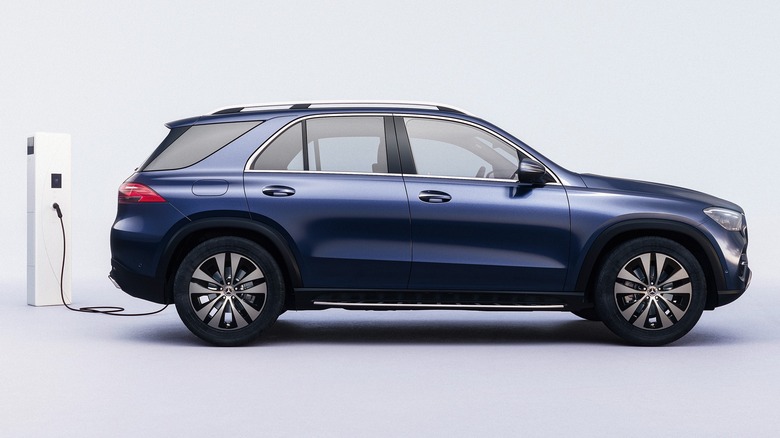 Mercedes-Benz
The midsize Mercedes-Benz GLE SUVs are getting a ton of updates for the 2024 model year, according to a press release from Mercedes. Among the list of upgrades is the addition of the Off-Road Engineering Package, which includes a skid plate and allows for the car to raise itself 1.2 inches through its air suspension. That feature is available on the GLE 580 4MATIC. Off-Road Mode is now available through the Mercedes MBUX infotainment systems that will give the driver all the pitch and roll angles and compass directions they need for off-roading. 
The GLE is also getting a host of external updates to refresh the look for the new model year. In addition to the off-road focused updates, the GLE will get Mercedes' new Trailer Router Planner which automatically adjusts the GPS route to be more trailer friendly and will enjoy the benefit of an updated Trailer Maneuvering Assist. Mercedes is also updating the AMG GLE coupe and SUV offerings. Both the GLE 53 and GLE 63 utilize a mild hybrid system like the entire GLE line. The GLE 53 is equipped with an improved turbocharged 30liter inline-six and the GLE 63 enjoys the benefits of a 4-liter biturbo V8. 
Most importantly, Mercedes-Benz is adding a new model to the GLE lineup, the GLE 400e 4MATIC – a plug-in hybrid. 
Plug-in power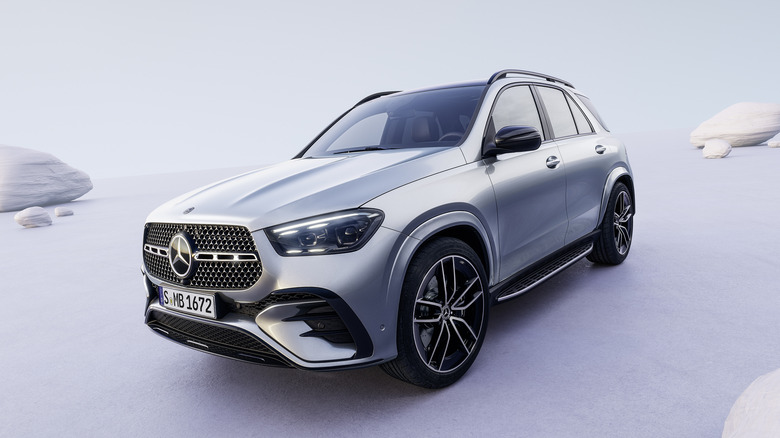 Mercedes-Benz
Range has not been announced as of yet, but Mercedes says the 400e boasts a combined power of 381 horsepower when the gas engine and electric motor work together. When it comes to power in the GLE family, the 400e is only behind the 510 horsepower GLE 580 4MATIC, the 429 horsepower AMG GLE 53, and the 603 horsepower AMG GLE 63. 
The hybrid system in the 400e will automatically switch between EV and gas-powered driving depending on driving conditions. According to Mercedes, drivers will also be able to utilize the EV drive mode (and all of its extra torque) when driving off-road. The 400e will be able to accelerate to 60 miles per hour in just 5.8 seconds — remarkably quick for an SUV — and has a top speed of 130 miles per hour. 
The 400e will be assembled in the Mercedes-Benz plant in Tuscaloosa, Alabama and will be available to purchase later this year.