The Reason Why The iPad Still Doesn't Come With A Calculator App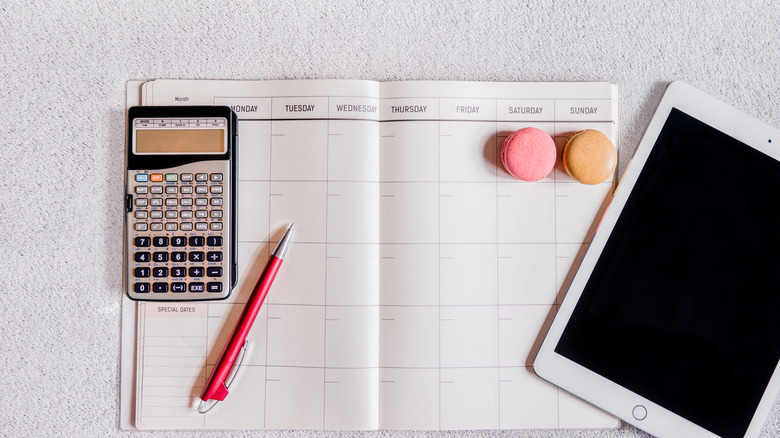 Zalexis/Shutterstock
Apple is no stranger to inertia when it comes to making changes (radical or small) to its products. It's why the iPhone and iPad lineup has barely changed over the past few years. The iPad, in particular, is resistant to it. Case in point, it's been a decade since the first iPad came out. The iPhone, Mac, and even the Apple Watch have built-in calculators. But no iPad model, to this date, ships with a native calculator app (via Apple).
For basic arithmetic, you can enter the problem in Spotlight — the search feature accessed by swiping down on the Home screen — and quickly get an answer. Or, you can ask Siri to solve it for you.
But with no official calculator from Apple, iPad users have to fall back on third-party calculator apps. More often than not, the free calculators offer a crude experience littered with ads.
The extra screen real estate on the iPad is a plus if you're designing a calculator app — you could add more advanced functionality on par with a scientific calculator. But it might be a long wait until it comes out because the reason behind the missing iPad calculator goes to the heart of Apple's philosophy (via Apple).
Why the iPad doesn't have a calculator app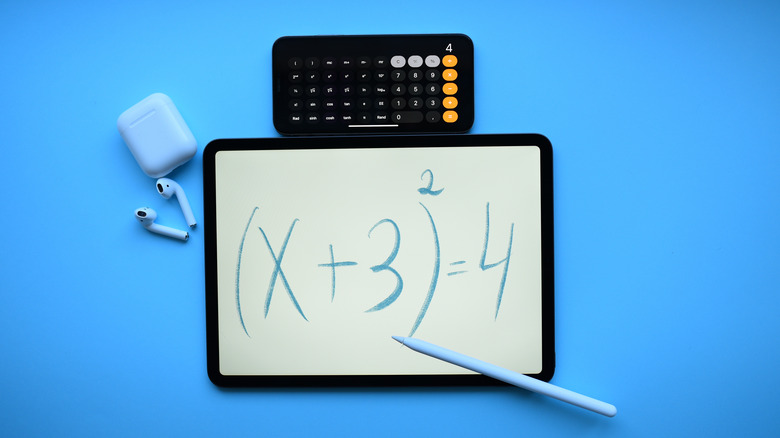 Maria Maerdon/Shutterstock
As Cult of Mac tells it, the story begins only weeks before the developers finalized the original iPad prototype. iPadOS is built on iOS, but it's optimized for the big screen. Because it's essentially the same operating system, the design team brought the native apps over from the iPhone. The calculator app was also ported to the iPad but scaled up to fit the larger display.
Steve Jobs only took notice of the recycled calculator app a month before the iPad was scheduled for launch. He didn't like its design and gave Scott Forstall, the lead iPad developer, two choices: either build a new iPad calculator from scratch or omit the app.
But with the deadline only weeks away, it would have been cutting it too close. Ultimately, the developers decided to leave out the calculator app entirely.
More than a decade has passed since Steve Jobs axed the calculator app for the first-gen iPad. And even the latest iPadOS 16 was released without a native calculator.
When asked why in an interview, Craig Federighi — Apple's vice president of software engineering — explained that the iPad calculator app has fallen on the company's backburner over the years. Currently, no calculator for the iPad is in development. But if it's ever prioritized, it will reflect Apple's design philosophy, making it a truly unique, innovative solution (via MKBHD).