iPadOS 16 Released: Here's What Your iPad Gets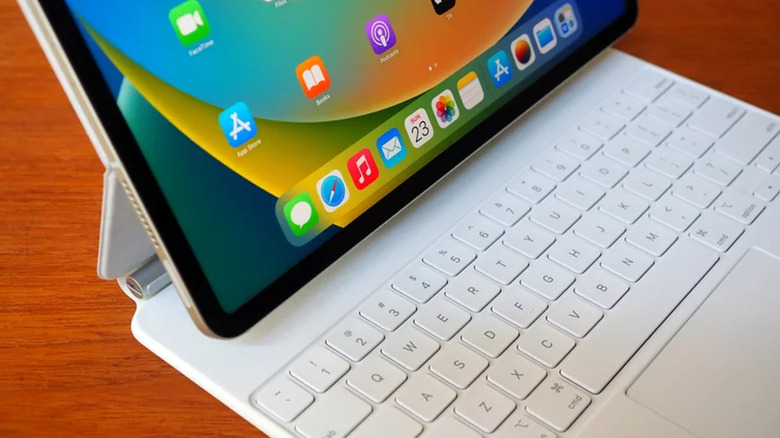 Chris Davies/SlashGear
For nearly a decade, Apple iPads and iPhones ran the same operating system called iOS. While the iPad-specific version of iOS had its share of tablet-oriented features, there was a consensus among consumers that iPads simply ran a resized version of iOS that was optimized for large displays. Wanting to change this perception, Apple first embarked on a major rebranding exercise in 2019 that resulted in the birth of iPadOS. Interestingly, the first public version of iPadOS got its name to drive home the point that it was still connected to its predecessor — iOS 12 — in some capacity. However, it was evident that the differences between Apple's tablet and mobile operating systems would only increase going forward.
While successive iPadOS versions (iPadOS 14 and iPadOS 15) added many features, it would take three years for Apple to make significant changes to iPadOS. Finally, four months after previewing it for the first time, Apple announced the release of iPadOS 16 on October 24, 2022. The newest version of Apple's tablet-focused operating system claims several feature additions over iPadOS 15. Even better, the big OS upgrade is compatible with the iPad (5th generation and later), iPad mini (5th generation and later), iPad Air (3rd generation and later), and all existing iPad Pro models.
The new iPadOS 16 features detailed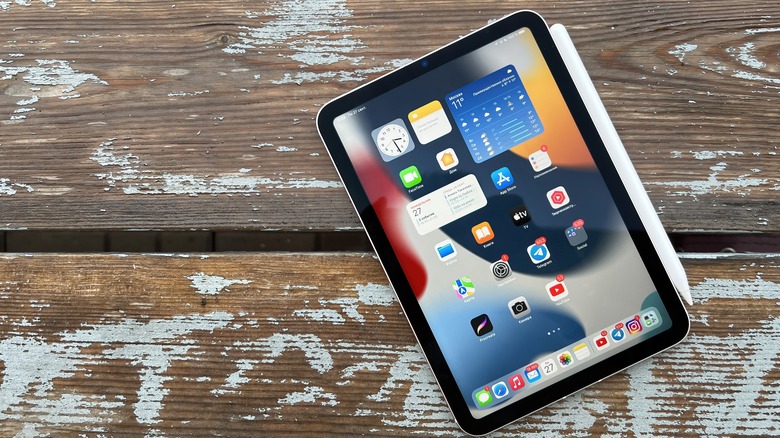 Mr.Mikla/Shutterstock
Collaboration seems to be the buzzword that iPadOS 16 has been built upon — and that should explain the reason behind the introduction of the iCloud shared photo library feature. This option lets users share an iCloud photo library with up to 5 individuals. The new OS version also marks the first time Apple has given users the opportunity to edit a message after it is sent. Other new messaging features include the ability to undo send messages and recover deleted messages, as well as support for audio message playback. There's also the new availability of the Weather app for iPad devices for the first time. Users also get a handful of Mail-centric features that range from smart search corrections to undo send, and even ones for setting reminders, too.
In addition to these, Apple's Safari browser has also been expanded with new capabilities, including shared tab groups and support for additional web technologies. iPadOS 16 marks the debut of a multi-tasking-oriented feature called Stage Manager for the iPad. For gamers, the latest update lets them see their achievements and activities using the redesigned Game Center dashboard. As well, the new OS update also supports features like dictation, an improved Siri experience, and a redesigned Home app. One collaborative feature that iPadOS 16 users can't use just yet, however, is centered around a yet-to-be-released app called Freeform.