iPadOS easter egg revealed early at WWDC 2019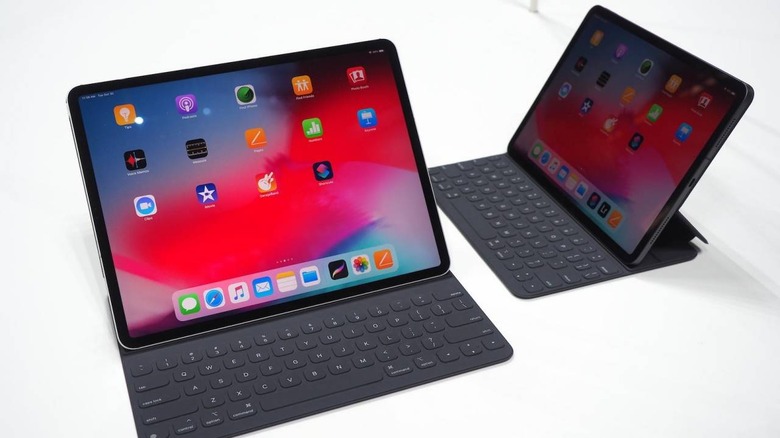 Just before the main keynote address to developers at WWDC 2019, iPadOS was revealed. Or leaked. Either way, iPadOS had not been shown whatsoever before this day, and today it's been made official by documents published by Apple itself. The name iPadOS appeared first in the newest batch of developer downloads in the Apple developer downloads portal.
As of today, Apple Software includes iOS, watchOS, tvOS, iPadOS, and/or macOS. Those and the other software important to developers like Apple SDKs, provisioning profiles, FPS SDK and deployment package, and etcetera. The key, here, is the split that now exists between iOS and iPadOS.
If you're using the latest developer preview of iOS, you should be able to see iPadOS if you type on your keyboard on iPad or iPhone. Type "ipado" and "iPadOS" should appear. Kind of like an easter egg. Mark this on your calendar, folks – the first time this keyboard has ever done something both welcome and educational.
For the moment there is no iPhoneOS, and there is no iPodOS. Unless you count iOS before it was named iOS, then you've got some iPhoneOS from back in time.
Also note: This moment before the keynote at WWDC 2019 also showed Microsoft appearing with a codename "galapagos" presentation. You'll see more Microsoft action in the dual-screen surface-like device release from earlier today. Imagine if Apple decided they wanted to make a device like that, too – what would it be called? Double-Pad?
In the main news feed we'll be exploring the ins and outs of this futuristic operating system split, assuming for now that this is a positive move from the company that generally stays as simple (for developers) as possible. Is it time for Apple to throw aside its past and start anew, like the phoenix, with an operating system for each device?