Original iPad prototype photos appear via Jonathan Ive

It appears that as early as 2002, Apple had been working on what would eventually become the world's most famous tablet computer: the iPad. In some recently explored court documents made public in an Apple vs Samsung court case, it appears that not only did Apple Senior VP of Industrial Design Jonathan Ive reveal when he first began work on the unit known as 035, aka eventually the iPad, several photos were shown as well. What you'll see here is a very thick early vision.
Speaking on the images of the 035 – aka the images you're seeing above and below – Ive let the court know that he'd been working with the device between 2002 and 2004. He also let it be known that though he wasn't sure which model shop created this exact model, that it was part of Apple's exploration of the tablet in general.
"My recollection of first seeing it is very hazy, but it was, I'm guessing, sometime between 2002 and 2004, some but it was I remember seeing this and perhaps models similar to this when we were first exploring tablet designs that ultimately became the iPad." – Ive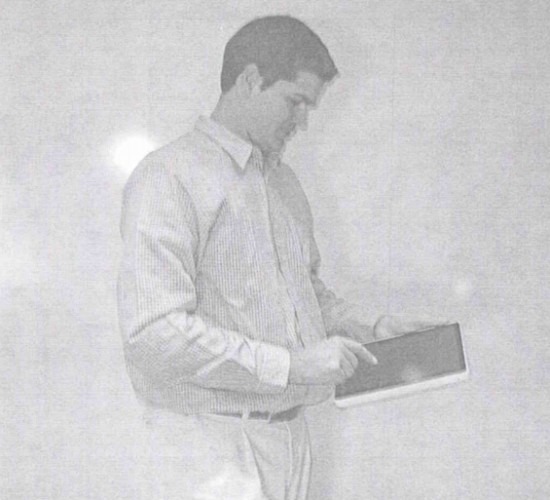 Remember also that Steve Jobs himself spoke with Walt Mossberg and Kara Swisher during an appearance at the 2010 All Things D, saying that it was actually the iPad that was being worked on before the iPhone came to fruition.
"I'll tell you a secret. It began with the tablet. I had this idea about having a glass display, a multitouch display you could type on with your fingers. I asked our people about it. And six months later, they came back with this amazing display. And I gave it to one of our really brilliant UI guys. He got [rubber band] scrolling working and some other things, and I thought, 'my God, we can build a phone with this!' So we put the tablet aside, and we went to work on the iPhone." – Jobs
Have a peek above and below at the beast that was the first version of the iPad, or the earliest known version at this point, at least. It's just as thick as a plastic MacBook, has no physical home button, and probably weighed in at several pounds. Enjoy your 2012 iPad and remember what it once was!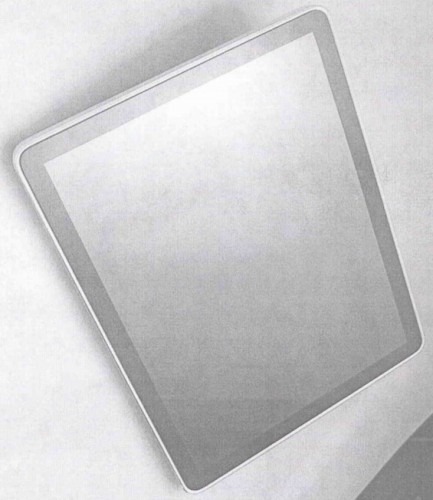 [via NetworkWorld]