Apple Watch finally gets a Casio calculator interface with Geek Watch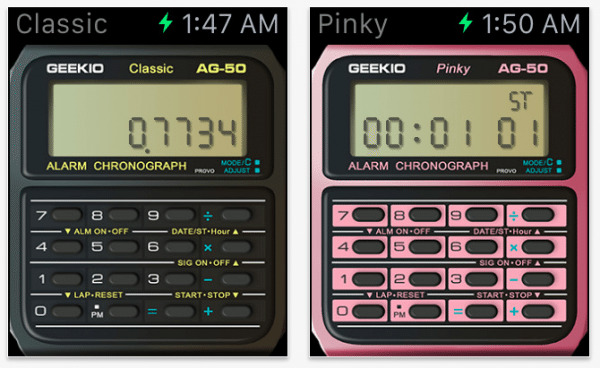 We may receive a commission on purchases made from links.
As soon as the Apple Watch was first revealed last September, there were jokes and comparisons made about similarities between it and the old school Casio calculator watch. Well, they don't all that much in common besides the shape, but the Casio did all of a sudden become the retro-chic alternative for hipsters too cool for Apple's new smartwatch. Anyway, skip forward to today, and now we can finally have both in one package: the classic interface of a $20 wrist calculator, and the package of a $400 mini computer.
The app is called Geek Watch, and for obvious reasons there's no official Casio branding, as that would cause serious legal problems for the $0.99 app, but just about every other detail has been faithfully replicated. You can add, subtract, divide, and multiply numbers to your heart's extent, all from the comfort of a touchscreen on your wrist.
You can see the iPhone part of the app in action in the video above. There, you can customize the color of your "Geekio" watch and select different colors for the calculator's screen lighting, all of which will be applied to the app on the Apple Watch. Be sure to check out the gold model!
In terms of the app's main function, it's a decent alternative to other popular iOS calculator apps, such as CalcBot and PCalc. The major drawback is that you can't use the app as an actual watch face, as Apple has yet to allow that kind of customization. Sure, it's little more than a novelty, but for only a buck it offers some of the best retro aesthetics you can get on your ultra-modern smartwatch.
SOURCE Geek Watch (App Store)