Founder Of Crypto Exchange Bitzlato Arrested For Alleged $700M Money Laundering Operation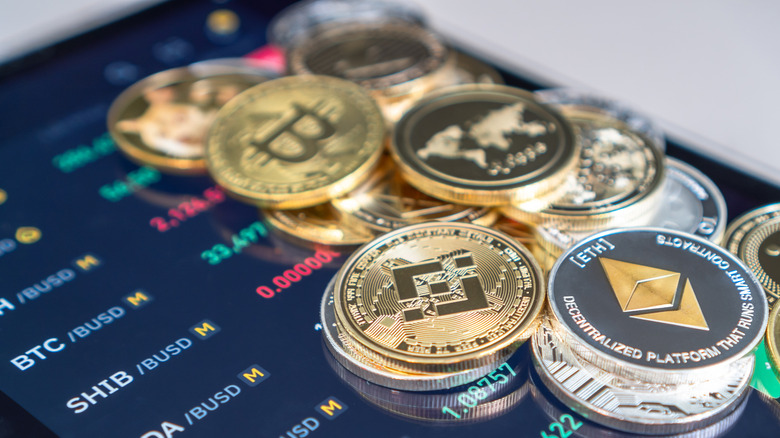 Chinnapong/Shutterstock
In another blow to the health and success of the global cryptocurrency ecosystem, the founder of popular crypto exchange Bitzlato has been charged with multiple crimes by the U.S. Department of Justice. Per the Department of Justice's announcement, Russian national Anatoly Legkodymov faces charges related to money laundering for a wide variety of criminal activities, including drug trafficking and illegal ransomware operations.
Malfeasance in the cryptocurrency business has been a hot topic over the past several weeks. Most famously, the FTX exchange went spectacularly bankrupt recently, revealing a pattern of corrupt and incompetent business practices that left the exchange unable to service its debts and exposed it to prosecution.
That said, Anatoly Legkodymov isn't Sam Bankman-Fried 2.0. Legkodymov has been accused of different crimes under different circumstances, exposing a different kind of abuse of cryptocurrency that successful tokens and exchanges will have to grapple with as crypto is integrated into the global marketplace.
Cryptocurrency and its discontents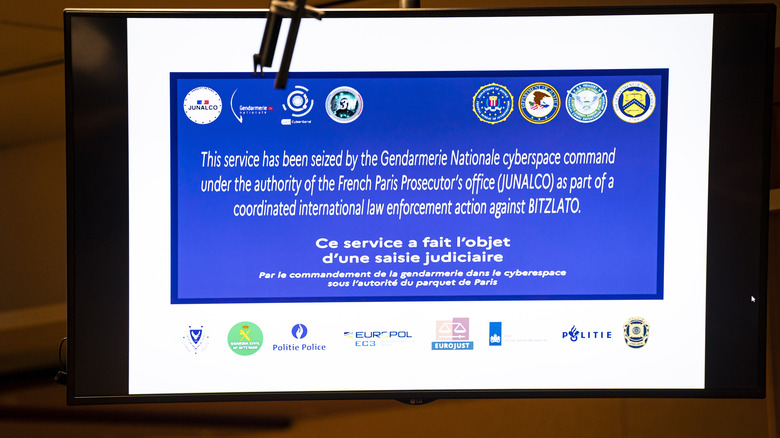 Bloomberg/Getty Images
Crime via cryptocurrency is not a new problem. The same qualities that appeal to legitimate users of crypto — anonymity, ease of transfer across borders, and lack of limiting regulations — also make it a powerful tool for criminal activity. As Fordham University reports, criminals have been using cryptocurrency ever since crypto became widely available.
In the case of Bitzlato and Anatoly Legkodymov, the issue appears to be money laundering. That's a recurring problem with cryptocurrency, all the way back to Mt. Gox in the 2010s: money designed to encrypt all of its owners' identifying details naturally appeals to people with money obtained in ways they'd rather not disclose. Several different authorities are cracking down on laundering and other malfeasance through crypto; per the Justice Department, the Legkodymov investigation included the DoJ, the Department of the Treasury, and the French government.
With so many stories of incompetence and malfeasance, it's easy to dismiss crypto as a corrupt fad. It's worth remembering that for every Legkodymov or Bankman-Fried, there are literally millions of people – Statista says 400 million worldwide as of November 2022 — who use cryptocurrency without violating the law. Legal cases against high-profile malefactors will hopefully lead to constructive reform in the cryptocurrency ecosystem, minimizing the potential for criminal exploitation in the future.