How To Forward Text Messages On Your Android Phone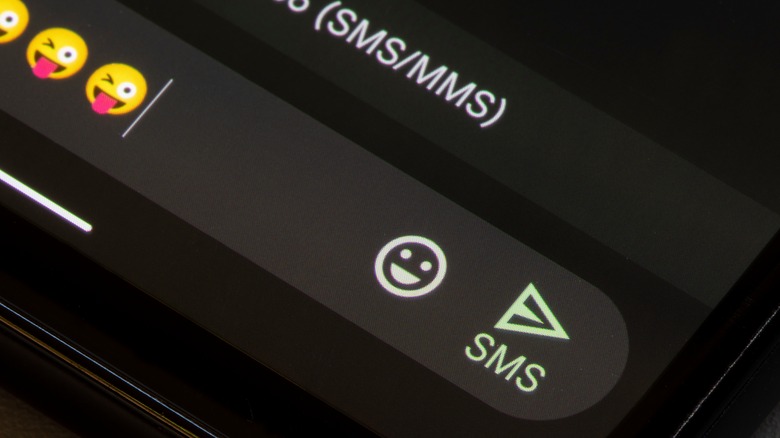 Tada Images/Shutterstock
Since the rise of the smartphone, text messaging has become an integral part of day-to-day communication, both in our personal and professional lives. You use it to keep in touch with loved ones, let your boss know about unexpected emergencies, and even send in requests to your local radio station DJ.
However, it's not always your message that needs to be delivered. Sometimes, you receive messages from people that need to be passed along to your other contacts. This is why learning how to forward messages is important. Whether you need to relay some meeting details to a coworker or send along your dad's terrible joke to your mom, forwarding a text message is an incredibly useful thing to know how to do.
Fortunately, if you're on an Android device, it's a relatively straightforward and easy process. All it takes is a few simple steps, and you'll be forwarding text messages in no time.
How to forward text messages in the Messages app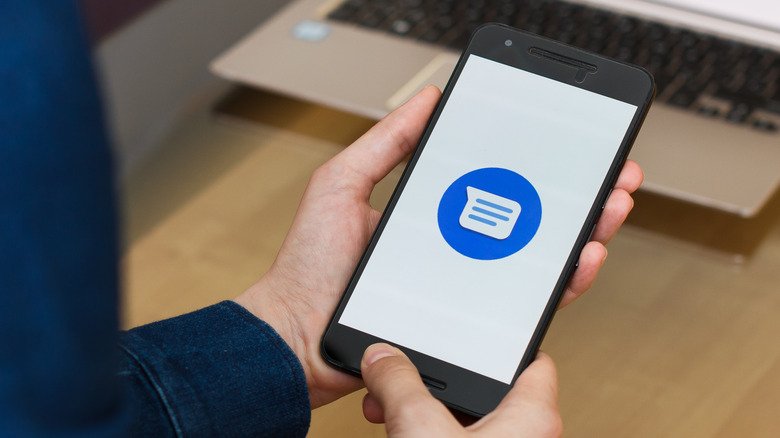 Vladimka production/Shutterstock
Most Android devices use the Google Messages app as the default text draft and delivery service. To forward a message using it, follow these steps (via Google Support):
Launch the Messages app on your device.
Tap on the conversation that includes the text you want to forward.
Tap and hold the text message.
Select the three vertical dots on the top-right corner of the screen.
Choose Forward.
Select your contact from the list. If you can't find it, tap on "New message" and type the name or number of the intended contact instead.
Press the Send button to complete the process.
Take note, however, that the person you forward the text to will not see who sent the original message you are forwarding. If you wish to include that detail, you can manually add it to the text message before you press send. It's important to know that you can also only forward one text at a time.