Google Messages Just Got A New Look And A Ton Of New Features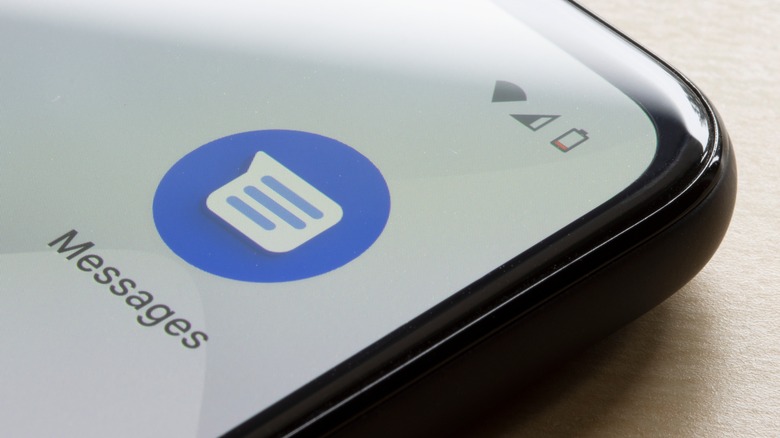 Tada Images/Shutterstock
Google Messages has mostly been in the news due to the ongoing RCS vs. iMessage controversy brewing between Apple and Google. This messaging app, the default texting app on most Android smartphones nowadays, is built around RCS, a Google-backed cross-platform messaging protocol. While Google Messages started as a texting app that couldn't do much more than send simple text messages, Google's decision to adopt the RCS standard did end up giving the software a much-needed feature boost. Today, Google Messages offers many modern chat-oriented features that rival some of the most popular instant messaging apps.
Among the features that the RCS-enabled Google Messages app already offers are rich text support, high-resolution image transfer, video support, and end-to-end encryption. However, there is no denying that Google Messages has a long way to go before Android users begin adopting it en masse. Therefore, to attract new audiences and to gain further leverage to strengthen its position in the RCS versus iMessage debate, Google recently announced several feature updates to the Google Messaging app.
Joining with the freshly added features on Google Messages is the ability to respond to individual messages, support for emoji directions to texts received from iPhone users, and the ability to play YouTube videos within the chat window. In addition to the new features, the app also gets a revamped look and feel thanks to a bunch of redesigned icons.
Everything new with Google Messages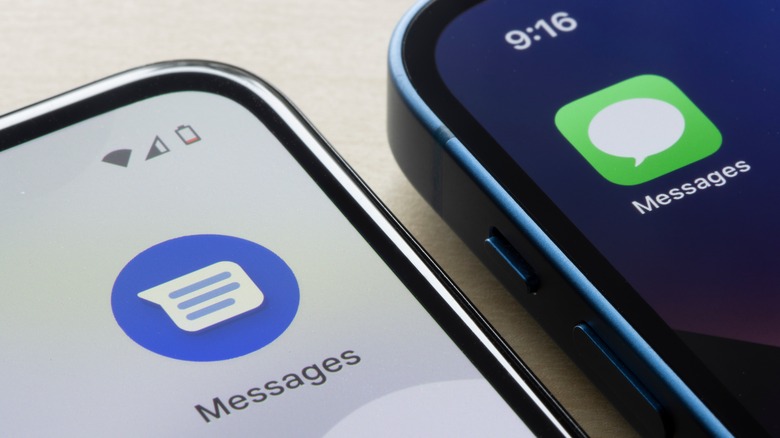 Tada Images/Shutterstock
Google's blog post detailing all the new features on Google Messages prominently discusses the ability to respond to an individual message as a key feature addition. This feature is designed to let users catch up on a conversation they missed, and respond to a particular message without breaking the flow of the entire conversation. 
One of the coolest feature additions to Google Messages this time around is its newfound ability to auto-transcribe a voice message into written text. This feature is powered by Google's powerful machine learning capabilities, but it is limited to a handful of smartphones as of now, including the Pixel 7 and Pixel 6 lineup, the Galaxy S22, and the Galaxy Z Fold 4.
The updated version of Google Messages can now help users remember important events without opening a dedicated app. The app can, for example, remind users about an anniversary or a birthday if the information is fed beforehand into contacts. Folks sharing YouTube video links using Google Messages can now watch the linked content directly within the message box without needing to open YouTube.
In addition to this, users can also choose to star an important message that they can quickly access later when needed. Another feature made possible thanks to Google's advanced AI and ML capabilities is the ability to understand the context of a message and predict the next course of action. For example, if you send a text announcing the time of a meeting for next week, the app will automatically prompt you to add a calendar event for the same.