Tesla Is The New Best Selling Luxury Car Brand In The U.S. And Its Not Even Close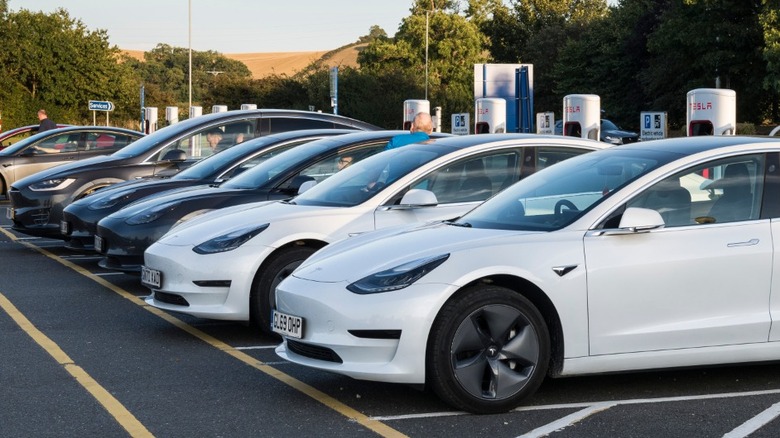 angus reid/Shutterstock
If you've been paying attention to the automotive industry at all, you'll have observed that electrification of the market is picking up speed, even if only anecdotally. In recent years, traditional auto-makers have started to put more weight behind their electrification, with a few interesting options cropping up to challenge Tesla's dominance of the market. 
Hyundai Motor Group has produced a number of particularly compelling options in the likes of the Hyundai Ioniq 5 and the Kia EV6, both of which feature sporty, futuristic aesthetics, as well as offering some of its ICE models with EV power trains. Polestar, as Volvo's electric division, has its sights aimed squarely at Tesla's luxury market, with the Polestar 2 EV delivering on its promise of sharp performance and handling, even if it falls short in some areas. The list goes on, with entries from Audi, BMW, Mercedes-Benz, Porsche, Volkswagen, and Volvo making solid impressions. 
On the other side of the automotive spectrum, Ford has had a good run of its recently-released all-electric F-150 Lightning pickup, selling over 13,000 units in the U.S., and with plans to expand production to 150,000 units per year, according to Barron's. There's no shortage of competition in the EV space at the moment, some of it from the aforementioned incumbents, and some from other newcomers like Rivian. Perhaps more impressive than Tesla's dominance in the EV space is its dominance in the luxury segment overall, regardless of fuel type. 
Tesla dethrones BMW in luxury vehicle sales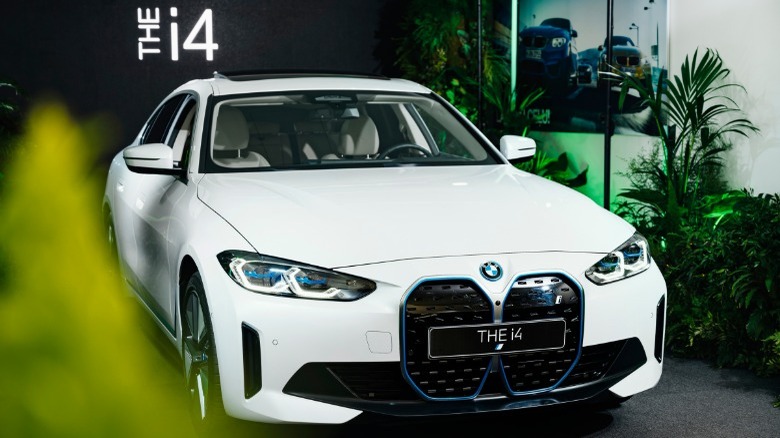 Valdis Skudre/Shutterstock
Despite only having four vehicles in its lineup — the Models S, 3, X, and Y — Tesla has once again dominated luxury vehicle sales in the U.S., according to estimated numbers from the Automotive News Data Center, which reports that Tesla is the leading manufacturer of luxury vehicles. According to the report, Tesla sold 491,000 vehicles in the U.S. in 2022, and over a million globally. In 2022, Tesla clawed its way to 22% of the luxury vehicle market share for new vehicles sold. Its nearest competitor, and previous chart leader, BMW, scored only 15% of the market share. The 2022 luxury vehicles sales chart stacks up as follows: 
Tesla: 491,000
BMW: 332,388
Mercedes-Benz: 286,764
Lexus: 258,704
Audi: 186,875
Cadillac: 134,726
Acura: 102,306
Volvo: 102,038
Part of the growing demand for Tesla vehicles probably comes down to how well the brand has executed on its electric vehicle platforms and its charging infrastructure, as well as a surge in EV demand in general. According to Counterpoint Research, Tesla held a dominating 48.4% of the EV market share in the U.S. in the third quarter of 2022, with Ford coming in a distant second at only 7.8%. The most popular Tesla models were the Model 3 and the Model Y, which are unsurprisingly the auto maker's most affordable vehicles.