The North American Car Of The Year 2023 Lineup Wasn't A Clean Sweep For EVs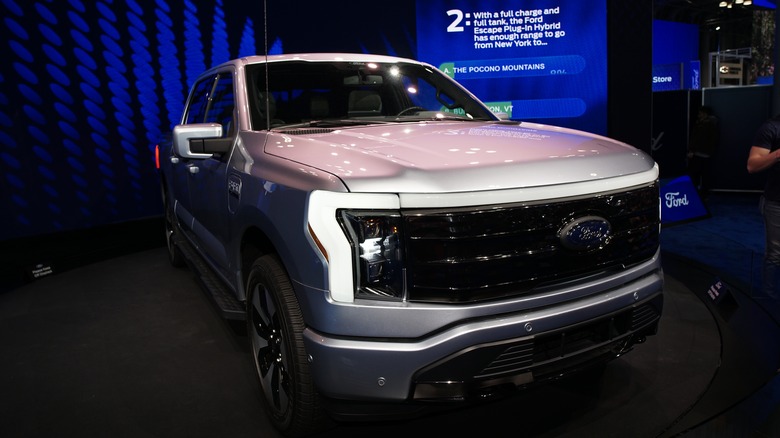 quiggyt4/Shutterstock
Electric vehicles have been denied a clean sweep of the 2023 North American Car, Truck and Utility Vehicle of the Year Awards. Two of the three awards went to EVs, but the eco-friendly option was overlooked for the top award. A pool of 47 vehicles was whittled down to 26 semi-finalists and just nine finalists before winners were picked in three categories: North American Truck of the Year, North American Utility Vehicle of the Year, and the main prize North American Car of the Year. ]
The jury making the decisions is comprised of "50 professional automotive journalists from the United States and Canada" and they judged the vehicles based on "innovation, design, safety, performance, technology, user experience, driver satisfaction and value." The competition has been running since 1994, with past winners including the Mercedes-Benz SLK, Mini Cooper, and Chevy Bolt.
Initially, there were only two categories — the main North American Car of the Year award and one specifically for trucks. However, in 2017 the competition expanded to include a Utility Vehicle category. An electric vehicle previously won the award, and the battery-powered machines have performed strongly over the previous few years. This year also saw a strong performance, but the potential personal transport method of the future didn't quite manage a washout.
EVs win in two categories, but not the main one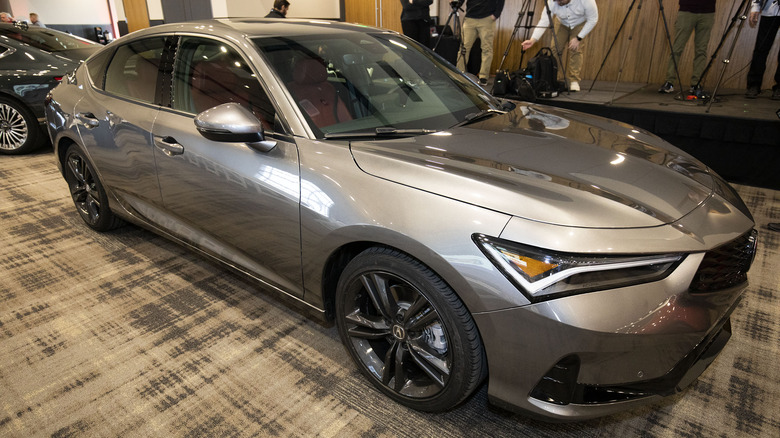 Bill Pugliano/Getty Images
Electric vehicles managed to snag two out of the three gongs on offer at the North American Vehicle of the Year Awards. The in-demand Ford F-150 Lightning took the prize for North American Truck of the Year. The F-150 Lightning's conventional counterpart previously won the truck category on several occasions. If you want to get your hands on one of the electric trucks, you may be temporarily out of luck. Numerous factors have contributed to a supply shortage, and demand is ridiculously high. Ford previously threatened dealerships that were scalping or in some cases selling off their test models. The company has also suspended orders for its flagship electric truck while it attempts to fulfill its massive backlog of orders.
An EV also took the prize for North American Utility Vehicle of the Year. The Kia EV6 offers a solid mainstream option for folks who are looking to go electric, boasting a wide range of features and a solid range for a reasonable price. The main award went to a gas-powered car, a hatchback from Honda's luxury line, the Acura Integra. 
As far as gas engines go, the Integra is pretty eco-friendly; its 1.5-liter engine will get a fuel economy of 30/37/33 miles per gallon if you opt for the version with the continuously variable transmission. The Integra is also making a comeback after being discontinued way back in 2006. After 16 years in the wilderness, it has returned as an incredibly solid all-rounder. Despite the recent EV hype, it's easy enough to argue that the Acura Integra deserves its award, and everything else it's likely to win this year.