Touchscreen Mac Reportedly In Works As Apple Rethinks Steve Jobs' Controversial Stance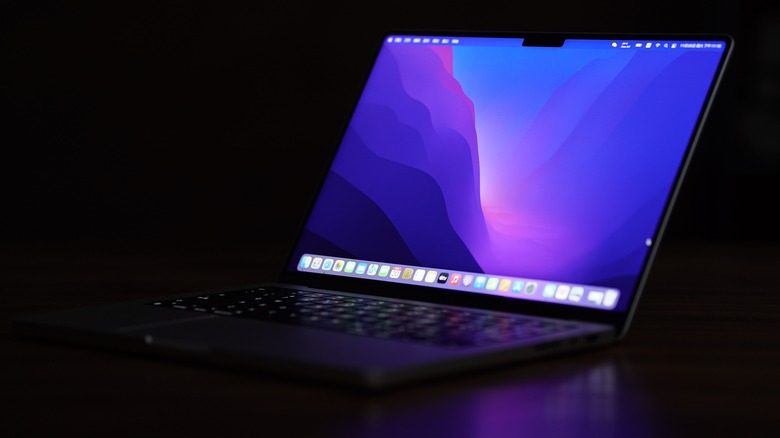 Jack Skeens/Shutterstock
It appears that Apple will deliver a Mac rocking a touch-enabled display. Bloomberg's Mark Gurman reports that "Apple engineers are actively engaged in the project," adding that the company is seriously considering touchscreen convenience for its Mac lineup for the first time ever. However, Apple is yet decide when it will introduce the world to a touch-sensitive MacBook screen.
Citing unnamed sources, the report adds that ongoing discussions at the company are targeting a tentative 2025 release for touch-screen Mac hardware, starting with the redesigned MacBook Pro slated for 2025. The report is intriguing because it also aligns with rumors predicting an OLED screen upgrade for Apple laptops.
Notably, Apple still has no intention of merging macOS and iPadOS, primarily because both product categories are serious money-makers for Apple. Presumably, there is no desire to cannibalize the sales of either line. The iPad Pro and Air models have already received a Mac-grade chip upgrade, they command their own accessory ecosystem, and pro-grade apps such as DaVinci Resolve have finally started making their way to the iPad.
The biggest about-face in Mac history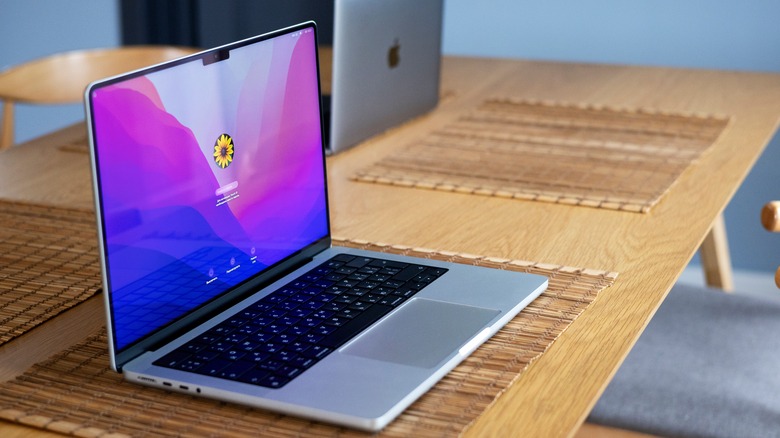 Margirita_Puma/Shutterstock
Despite the display tech upgrade, Apple won't be making any eye-popping design changes to the MacBook Pro lineup. Bloomberg's report mentions that Apple will stick to its traditional display and keyboard form-factor for future laptops, despite bestowing them with a touch-sensitive display. Over the past couple of years, there have been some wild Mac patents, such as one with a curved glass design that merges with the keyboard deck, complete with touch interface.
Apple's brief experiment with touch-sensitive hardware on the Mac started with the TouchBar, which proved to be quite a divisive change and has since been relegated to the shadows. It should be interesting to see macOS tailored for touch-based input and gestures. The company, however, has historically been quite vocal against touch-sensitive screens on its computing machines. 
Former Apple CEO Steve Jobs particularly disliked the idea of touch and claimed, "After an extended period of time, your arm wants to fall off. It doesn't work, it's ergonomically terrible." Current CEO Tim Cook also remarked back in 2012 that "this kind of reach for me isn't a terribly intuitive thing." Apple's software chief Craig Federighi told CNET in 2014 that Apple doesn't "think it's the right interface, honestly" when he was quizzed about the possibility.