Samsung May Drop 'Plus' Model With Galaxy S24 Series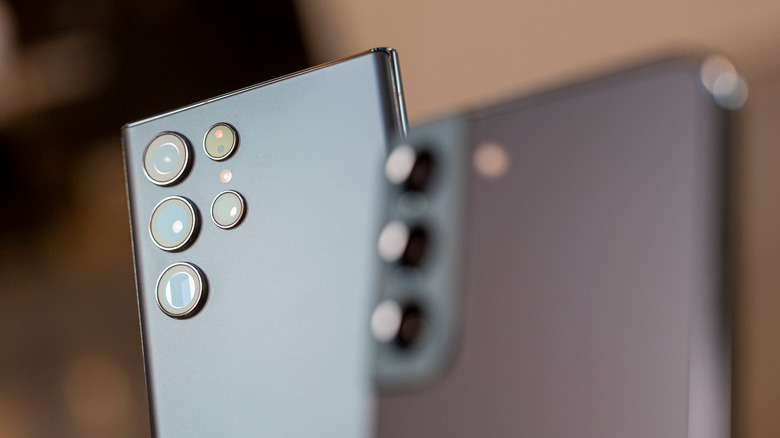 Bloomberg/Getty Images
In just a few weeks, Samsung will announce the next generation of Samsung Galaxy S series smartphones at the first Galaxy Unpacked event for 2023. The three smartphones expected to be announced at the event include the Galaxy S23, S23 Plus, and Galaxy S23 Ultra. Until recently, most of the details surrounding this upcoming launch event were mere speculation. Putting all these to rest, the company recently confirmed February 1, 2023, as the launch date for the Galaxy S23 lineup. This year's first Galaxy Unpacked will be an "in-person" event at the Masonic Auditorium in San Francisco, California.
Given the sizable amount of leaks in connection with the Galaxy S23 lineup, we have a fair idea of what to expect from this Galaxy Unpacked event. To begin with, the company will likely set 256GB as the base storage option on all Galaxy S devices, scrapping the 128GB variants altogether. Other additions include faster DDR5X RAM, a higher resolution 200MP camera, and incremental updates to the design language and CPU performance. Even though the Galaxy S23 launch event is weeks away, a handful of publications have already started speculating how Samsung's S24 lineup, due in 2024, may look.
What ails Samsung's Plus lineup of Galaxy S devices?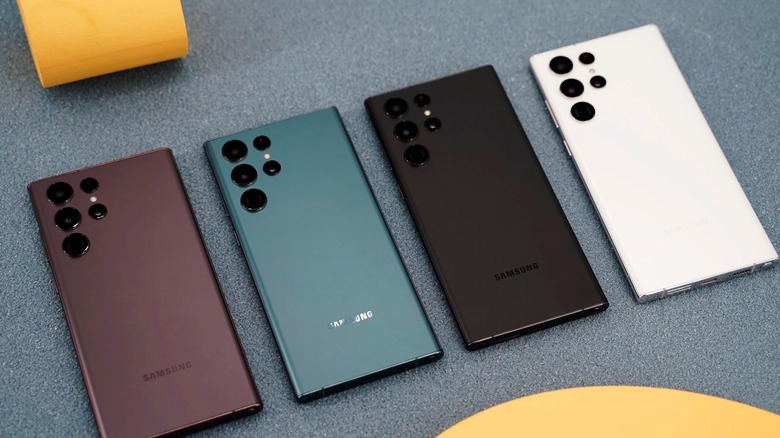 Jack Skeens/Shutterstock
A South Korean publication, The Elec, reports that Samsung is considering dropping the Galaxy S24 Plus model for 2024. The company typically sells three variants of the Galaxy S series, starting with the vanilla Galaxy S model, a mid-tier Plus variant, and the top-tier Ultra version. However, a combination of factors, including waning demand for smartphones in general and a lack of consumer interest in mid-tier flagships, is allegedly forcing Samsung to cancel the Galaxy S24 Plus model.
The report adds that Samsung has only two S24 development projects, DM1 and DM3. These numbers are the Galaxy S24 and the Galaxy S24 Ultra, respectively. While Samsung did plan a DM2 model (likely the Galaxy S24 Plus), this project was canceled. While Samsung doesn't share sales data for each variant, research firm GfK (via XDA-Developers) has indicated that the Plus accounted for only 17% of Galaxy S23 sales, as opposed to 38% and 45% for the regular S23 and the S23 Ultra, respectively.
Samsung is not the only billion-dollar company facing this problem. Apple has also been unable to get people to buy their Plus variant of the iPhone 14, which launched in September 2022. This mid-tier model from Apple has been suffering from poor demand, and it remains to be seen if Apple will also end up canceling the iPhone 15 Plus variant.