Apple's Mixed Reality Headset Roadmap May Have Slipped Again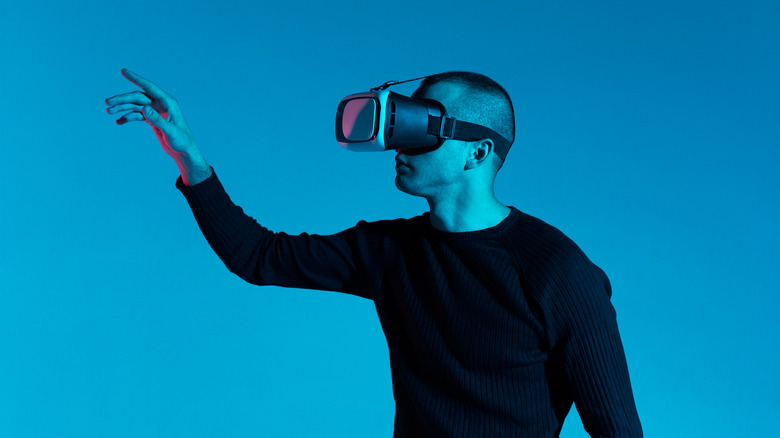 HighStock/Shutterstock
A large percentage of the population continues to be on the fence when it comes to using technologies like mixed reality (MR) and augmented reality (AR) for productivity. While these technologies certainly have a cool factor attached to them, they are still considered things we can happily live (and work) without. However, several companies — including influential ones like Meta and Apple — seem to disagree. Meta recently doubled down on its efforts to create the metaverse, and even launched a new AR headset a few months ago.
While it is yet to confirm publicly, several reports indicate that Apple is also serious about its plans for its mixed-reality headset. In fact, the company has been interested in such technology since the mid-90s, as evident from this paper written in 1995 by Apple engineers. While Apple originally intended to launch its MR headset two years ago, the project was delayed on account of the COVID-19 pandemic.
Through 2022, there were several reports about Apple's MR headset — the majority of which indicated that Apple could finally launch the product in 2023. Earlier this week, we also came across reports about specific hardware features of the product — including the possibility of it being powered by a waist-mounted battery pack. Previous reports have also indicated that the headset could use Apple's desktop-class M-series processors based on a 5 nm manufacturing process. While this was exciting news for hardware nerds like us, a more recent report indicates that Apple's MR headset project is now running behind schedule.
Apple may move MR headset launch to latter half of 2023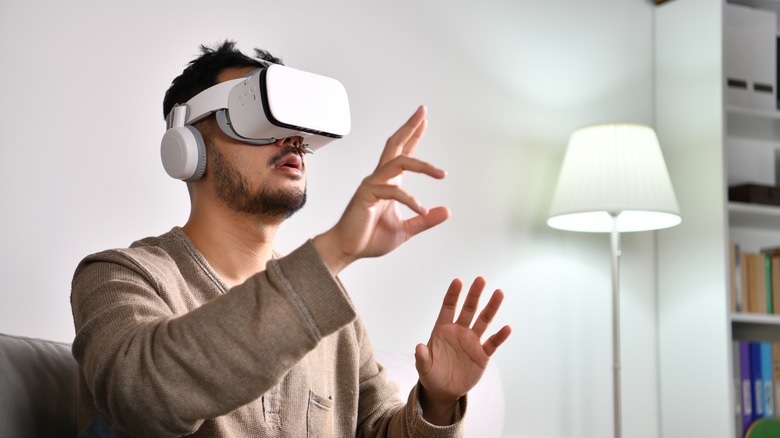 amenic181/Shutterstock
In a recent tweet, Apple Analyst Ming-Chi Kuo indicated that Apple's plans to launch its first VR headset in the first half of 2023 look increasingly difficult. Apple's initial plan was to hold a launch event for its MR headset in January 2023, but that doesn't appear to be happening. Instead, Kuo says he is now looking at a possible launch by the end of the year's second quarter, or sometime in the third quarter of this year.
Ming-Chi Kuo attributes the latest delays to issues with the mechanical drop testing of the product. In addition, Apple is also facing availability issues with software development tools for the MR headset. Kuo doesn't deny the possibility of Apple announcing the MR headset at a dedicated spring media event — or at WWDC this year — which usually takes place in June. Kuo also adds that Apple's MR headset could be teased as a "One More Thing" product at the WWDC keynote before the main product launch event in October or November.
Previous reports have also indicated that Apple's MR headset could see a limited production run of just 0.7 million units because of its high price tag, which according to rumors, could cross the $3000 mark.