Apple On Track To Launch Its Mixed Reality Headset By Mid-2023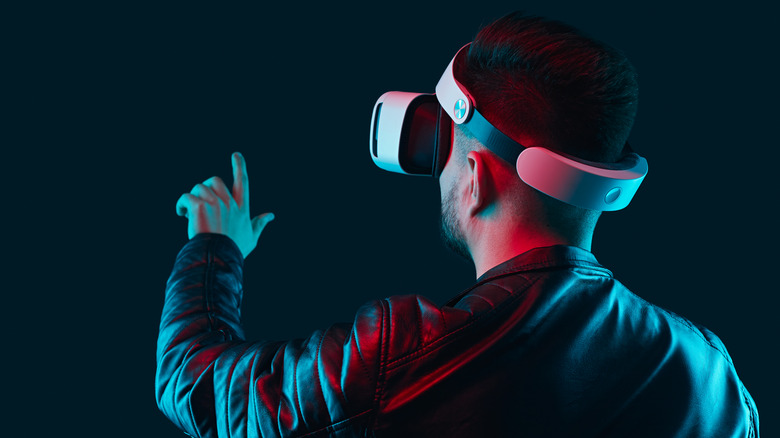 Max-kegfire/Getty Images
It is no secret that Apple has been working on an augmented reality/mixed reality (AR/MR) headset for several years now. While the company has been toying with the idea since the mid-90s, Apple's renewed efforts to crack the augmented/mixed reality space could be traced back to mid-2015. This was the same year Apple completed the acquisition of Metaio — a startup working on AR technologies. Besides acquiring AR-focused companies, Apple also ramped up hiring in the past few years to create a dedicated research wing that concentrates on AR and MR technologies.
In 2019, noted Apple analyst Ming-Chi Kuo indicated that Apple's first augmented reality product could be released by 2020. However, the worldwide pandemic and the resulting disruptions did throw a wrench in the gears, leading to even more delays. As a result, things have been largely silent on Apple's AR and MR front for close to two years now, except for an occasional rumor popping in once in a while. In fact, the last time we heard about Apple's rumored mixed reality headset was back in June when Ming-Chi Kuo claimed that the company is now looking at a mid-2023 launch for the product.
And it is now increasingly likely that Apple's first mixed reality headset could reach consumer's hands next year. According to Taiwanese publication Digitimes, Apple has roped in its longtime OEM partner Pegatron (Via MacRumors) to assemble its first mixed-reality headset. Given that the company has already roped in an assembling partner for the headset, chances are high that Apple's first mixed-reality headset has reached an advanced stage of development.
Production may begin as early as March 2023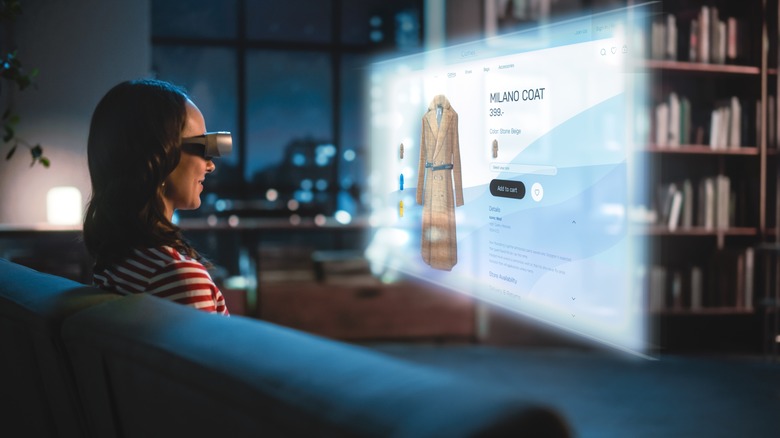 Gorodenkoff/Shutterstock
The Digitimes report also indicates the likelihood of Pegatron being the only Apple contractor authorized to make this advanced mixed-reality headset. If things go according to plan, Digitimes expects Pegatron to start mass-producing the headset by March 2023. The report also talks about a possible launch of the product happening within a month of commencing production.
Unlike other mass-produced consumer electronics products from Apple, its MR headset could likely see a limited production run, the report adds. Previous reports have indicated that Apple intends to ship only 2.5 million of these headsets in the first year of its existence. However, Digitimes now says that Apple has revised that estimate to an even lower figure of just 0.7 million units. One of the reasons for this revised estimate comes from the assertion that the price of Apple's first mixed-reality headset could put it beyond the reach of most Apple consumers. It is also being said that Apple's MR headset, at least in its initial avatar, will be targeted at commercial buyers. 
The latest prediction from Digitimes is in line with a similar assertion made by Ming-Chi Kuo a few months ago. Back then, Kuo projected a mid-2023 launch for Apple's first mixed-reality headset. Given that Apple hosts the WWDC at around the same time, there is an excellent chance that Apple could officially announce its first mixed-reality headset at the event.