Twitter's Blue Check System Is Still Messy Enough To Verify A Fake Senator Account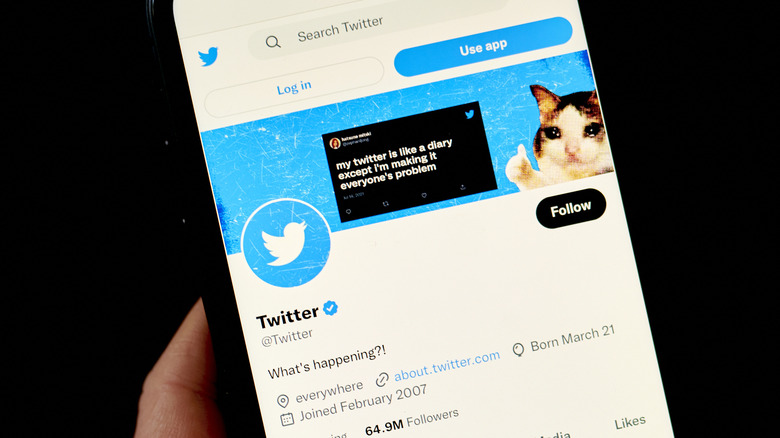 Bloomberg/Getty Images
Twitter's legacy verification system for giving the blue check to accounts had a flawed "lords & peasants" approach, according to Elon Musk. The solution to all of that inequality was an $8-per-month subscription service called Twitter Blue that, among a slew of exclusive features, promised a verified check mark for anyone willing to pay. It backfired magnificently, with numerous bad actors buying a verified badge for impersonator accounts. The fallout forced Musk to put a pause on it, and weeks later, Twitter Blue was relaunched with an identity verification protocol. That protocol doesn't seem to be particularly effective, even if the stakes are high enough to match that of a politician who has served in Congress for four decades (via Senate.gov).
The Washington Post's Geoffrey Fowler has, once again, managed to create a fake account seemingly belonging to Senator Ed Markey that was verified after paying the $8 fee for a Twitter Blue subscription. Fowler created an account with the username @SenatorEdMarkey, after changing the username of an old, unused account belonging to one of his colleagues. At the time of writing, the account has been suspended, likely for violating Twitter's impersonation policies, but at one point, the fake account had accumulated around 140,000 views. 
A senator was impersonated without any ID check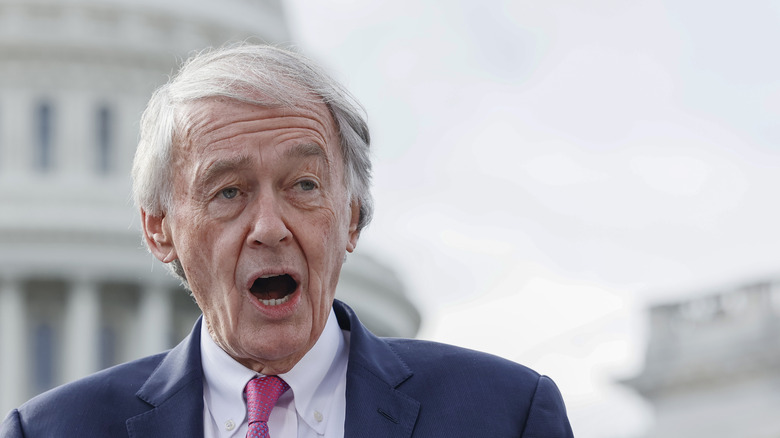 Jemal Countess/Getty Images
Surprisingly, the fake verified account was even mentioned in a tweet by the wife of Senator John Fetterman, serving as a reminder that the whole verification system is extremely vulnerable to being tricked. In his report, Fowler mentions that he used a temporary mobile number bought for $15 from T-Mobile, which he linked to the fake account, without having to submit any ID for it. Interestingly, Twitter didn't ask for any form of identification before bestowing the blue checkmark on the account, even though the relaunched Twitter Blue system made identity checks mandatory to avoid impersonation. 
What is even more shocking is that Twitter did not do its due diligence, despite the account clearly claiming that it belongs to a high-ranking politician, which only amplifies the risk of misinformation. This is particularly concerning, as Musk has adopted a hardline approach toward impersonating another personality. Following some rather abrupt policy changes, Twitter has made it clear that it doesn't take very kindly to changing usernames, either. "It's an absolute joke that Elon Musk, who prides himself on being a tech entrepreneur, can't implement a functioning verification regime," Markey told Fowler.
A trust problem created by Twitter's own CEO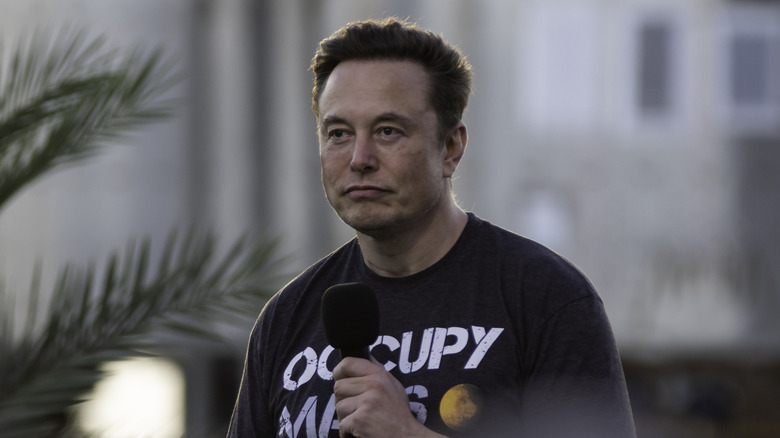 Michael Gonzalez/Getty Images
Interestingly, the whole fiasco happened despite the real Ed Markey having his own functional Twitter account with a blue check, which was bestowed during a phase when Musk was nowhere close to buying Twitter. The whole point of a verified check mark in the pre-Musk era was that of influence and credibility. It was given to influential personalities and authorities so that they can dispense credible information without the risk of being faked or impersonated. Twitter only verified accounts based on a bunch of influence parameters and employed rigorous identity check measures behind an opaque system. 
Under Musk, the Blue Check can be yours if you're simply ready to pay $8 per month, irrespective of whether you're an influential personality or an organization. Even though Twitter claims to be careful this time around, the latest verification flub is a sign that the company needs a lot more vigilance or else it risks similar situations down the road. Unfortunately, it's not just the company's reputation at stake: it's the risk of disinformation coming from such accounts that poses a very real threat to the masses, with financial scams and health-related hoaxes being two examples.