Stellantis Is Teaming Up With Archer Aviation To Make Flying Taxis A Reality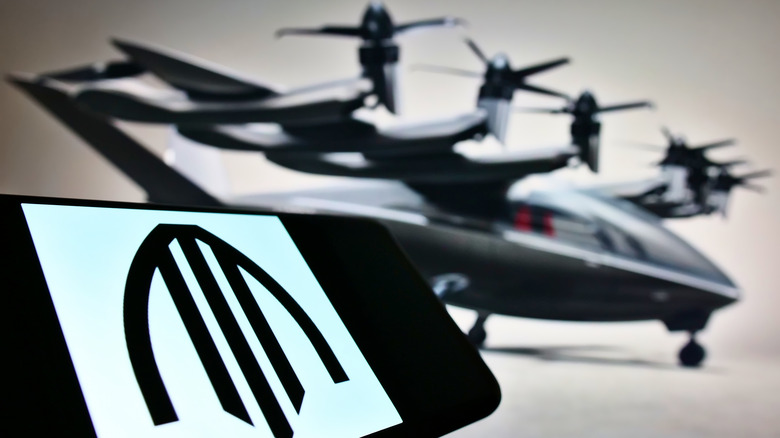 T. Schneider/Shutterstock
When we discuss disruption in the vehicle marketplace, we're usually talking about business models. Uber, Lyft and other ridesharing services disrupted the business ecosystem of taxis, rentals and hired cars with the driver-contractor model. EV manufacturers like Tesla are disrupting the retail car industry by uncoupling at least part of their process from fossil fuel producers. These are big changes, don't get us wrong. But they're all business.
When it comes to disruption, however, Stellantis NV is thinking bigger.
While other carmakers struggle with the EV shift and autonomous driving, Hoofddorp-based Stellantis, a multinational company that owns 16 major automotive brands from Chrysler to Peugeot, proposes to take passenger transport into another dimension, per the Wall Street Journal. The company has partnered with Archer Aviation to bring honest-to-goodness flying cars to an airspace near you. Airborne taxis and cars without roads is what we call disruption. Here's what we know so far.
Blue-sky thinking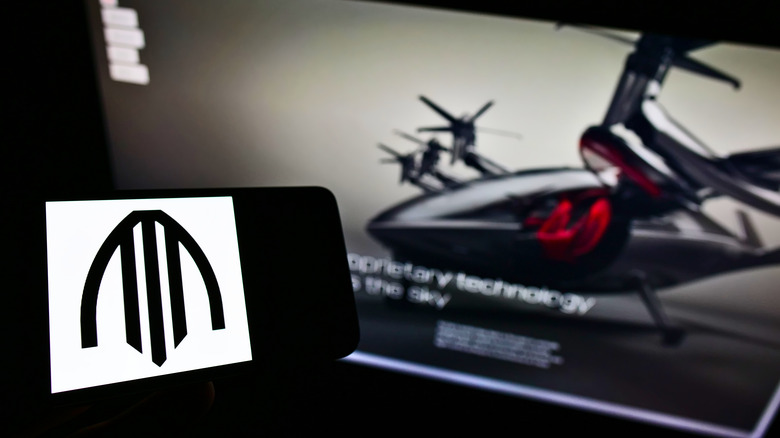 T. Schneider/Shutterstock
Dreams of flying cars are nearly as old as the automobile itself. As early as 1917, legendary aircraft designer Glenn Curtiss tried his hand at a "roadable aircraft" (via Impact Lab). Unfortunately, the history of flying car failure goes back almost as far. Contemporary observers described the Curtiss Autoplane as being able to "hop" rather than fly, and another early attempt, Constantinos Vlachos's "tri-phibian" flyer, is famous primarily for a harrowing newsreel showing it bursting into flames (via Story Cars).
Stellantis and Archer Aircraft are not deterred by these past failures, however. According to the Journal, Stellantis has already committed up to $150 million in an exclusive contract with Archer, which intends to establish a factory outside Atlanta, Georgia, dedicated to the new vehicle. It will be based on Archer's Midnight electric VTOL aircraft (via Detroit News). Everyone involved expects this to take time. The most optimistic prediction puts Archer beginning production in late 2024.
Innovation rising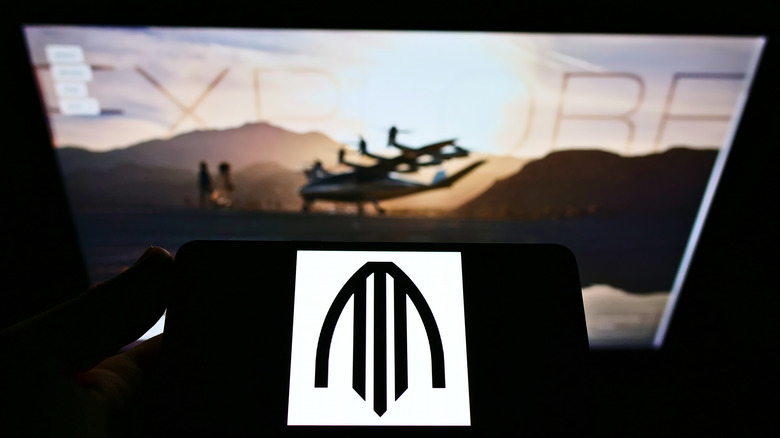 T. Schneider/Shutterstock
Unlike many fanciful attempts at flying cars in the past, Stellantis will be building its fleet on a vehicle that, so far at least, actually works. Stellantis and Archer share a vision of an all-electric, VTOL fleet of air taxis operating across the world. Archer designed the Midnight with that in mind. The craft is completely electric, with a 100-mile range, optimized for short, convenient flights with quick breaks for charging in between (via Archer Aircraft).
Aside from corporate pedigree (Stellantis unquestionably knows how to make cars; Archer certainly seems to know how to make aircraft) what makes this attempt seem like more than fantasy is that, in some ways, the flying car paradigm shift is already happening. Airborne drones are already taking jobs that would once have been done by cars and trucks. Autonomous driving technology is steadily advancing toward a true autopilot feature. Shakily and piecemeal, the jobs of ground and airborne transportation have begun to synergize.
On that basis, Stellantis may well be betting on a good thing. Here's hoping it doesn't burst into flames.