Uber brings its Ride Pass plan to another 20 major markets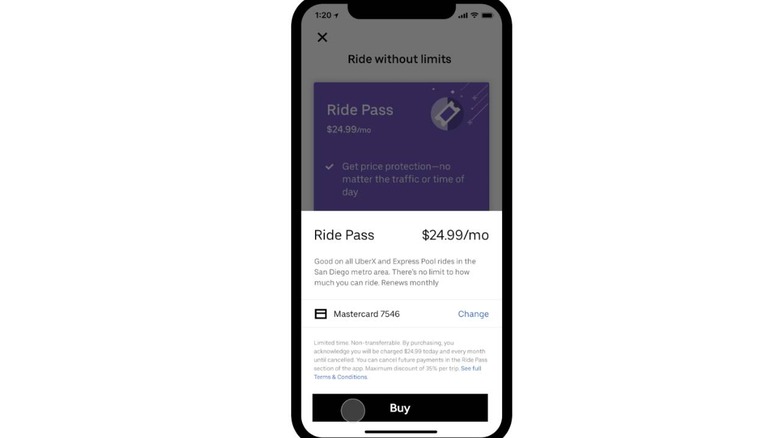 Popular ride-sharing service Uber has expanded its Ride Pass into 20 more cities, the company has announced, improving the experience for many more customers who rely on the service. With Ride Pass, riders can lock in lower prices to transform Uber into a more consistent option for daily rides to work, the gym, or wherever life takes them.
Uber introduced Ride Pass in October 2018 as a plan for locking in ride rates for a certain number of days. The idea is that Uber's normal fee arrangement can be inconsistent, making it hard for riders to anticipate what their transportation costs will be due to things like surge pricing. Ride Pass eliminates the surprises.
The plan originally launched only in Los Angeles, Orlando, Miami, Denver, and Austin, but in an announcement today, the company said it has expanded Ride Pass into another 20 cities. Customers in some of these markets will also get extra benefits involving scooters and e-bikes as part of their Ride Pass plan.
Ride Pass starts at $14.99 and enables riders to lock in the rate in their preferred city, scoring up to a 15-percent savings on rides and getting the consistent rate regardless of current traffic demands. The plan can be set to auto-renew monthly and is accessible within the app.
Newly added cities include major markets like New York City, Seattle, Baltimore, New Orleans, Memphis, San Diego, Las Vegas, Phoenix, all of Orange County, Portland, and the Raleigh-Durham region. Uber riders can find all the details on the Ride Pass offering here.