Hoonigan Rally Star Ken Block Dies At 55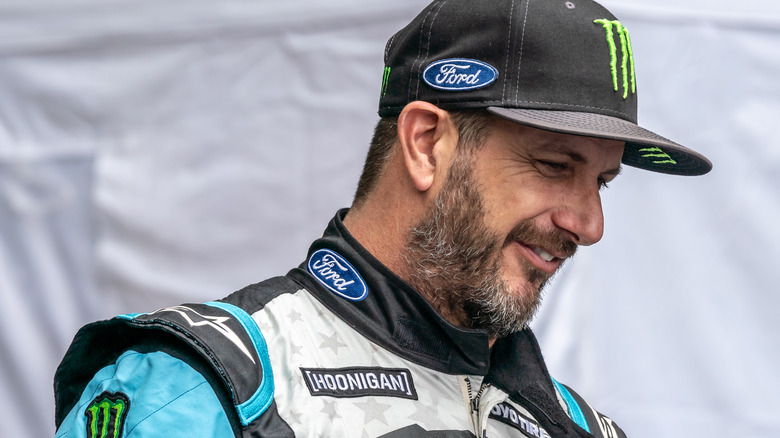 Sarnia/Shutterstock
Rally racer and star of the popular Hoonigan Racing Division, Ken Block, has died at 55, the race team confirmed today. Block was co-owner and "Head Hooligan in Charge" of the organization, which competes in the American Rally Association.
While a frequent winner in multiple rally races, Block's broader fame arguably came via his Gymkhana series. These saw the pro-driver drifting and sliding around various cities and other locations, including San Francisco, Dubai, and Pikes Peak — often with potentially life-risking results. While initially focusing on Ford vehicles, in 2022 Block switched to the Audi S1 Hoonitron, a custom-built electric car, as well as working on other wild automotive projects. The "Hoonipigasus" Porsche 911, for example, was intended to take part in the 2022 Pikes Peak International Hill Climb, though mechanical issues prevented that from happening. 
Block's death today, January 2, 2022, was confirmed by the Hoonigan Instagram account. According to the team, the driver was killed in a snowmobile accident. 
Block's racing talents were wide-reaching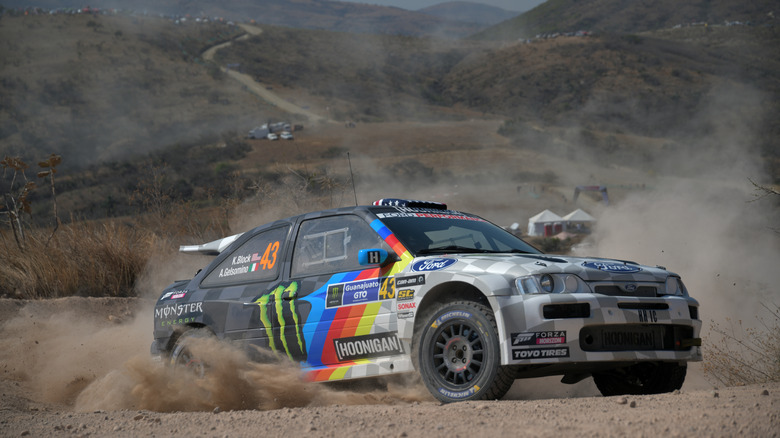 Massimo Bettiol/Getty Images
"It's with our deepest regrets that we can confirm that Ken Block passed away in a snowmobile accident today," the account confirmed. "Ken was a visionary, a pioneer and an icon. And most importantly, a father and husband. He will be incredibly missed."
Block began rallying in 2005, at the wheel of a Subaru WRX STi, driving for the Vermont SportsCar team. After winning the Rally America Rookie of the Year award, he began a climb into greater fame, including sponsorships from Subaru and Ford. Block's over-a-decade-long Ford Performance sponsorship ended in 2021. Most recently, Block announced a partnership with Audi where they would work together on electric projects, helping raise the profile of performance EVs.
While best known for rallying, Block also took part in other motorsport activities. That included building what was described as the world's fastest snowcat, the Ford F-150 RaptorTrax, a modified F-150 pickup truck in 2014.