Microsoft Makes Nintendo Call Of Duty Promise If Activision Deal Approved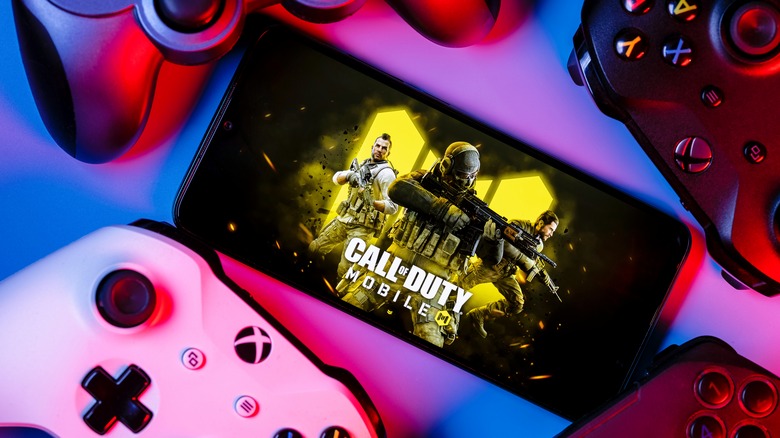 Sergei Elagin/Shutterstock
Microsoft and Nintendo have agreed a 10 year deal that will see the hit "Call of Duty" franchise arrive on Nintendo consoles — assuming, that is, the Xbox giant's acquisition of Activision Blizzard is given the green light to go ahead. Phil Spencer, Head of Xbox at Microsoft, confirmed the decade-long commitment on Twitter.
"Microsoft is committed to helping bring more games to more people," Spencer tweeted on Wednesday morning, "however they choose to play."
The exec also revealed that Microsoft has committed to continue offering "Call of Duty" on Steam, the popular download service, with releases there simultaneously available with their Xbox counterparts. Some gamers — not to mention some of Microsoft's key rivals, like Sony — had been concerned that, should the Activision Blizzard merger go ahead, other platforms would be left at a significant disadvantage compared to those who have an Xbox console.
In fact, Microsoft has called out Sony specifically for being obstructionist in the whole process. "Sony has emerged as the loudest objector" to the acquisition, Microsoft president Brad Smith wrote in a Wall Street Journal op-ed earlier this week. Smith also outlined the proposed deal that Microsoft offered Sony in order to assuage its concerns.
Microsoft is on a charm offensive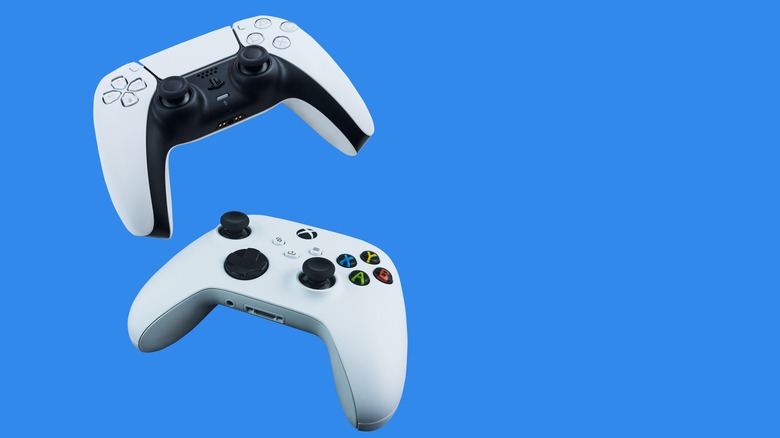 Diego Thomazini/Shutterstock
"We've offered Sony a 10-year contract to make each new 'Call of Duty' release available on PlayStation the same day it comes to Xbox," Smith explained. Microsoft would also be willing to extend the same agreement to other platforms, he continued — as evidenced by today's announcement about Nintendo — as well as "making it legally enforceable by regulators in the US, UK, and European Union."
Sony's argument, meanwhile, has been critical of both the proposed acquisition and Microsoft's attempts to settle fears among its rivals. It's not, however, the only skeptical party involved. The European Union is already investigating the deal, amid concerns that Microsoft could be chasing single-platform dominance.
The US Federal Trade Commission (FTC) has also been examining the Activision Blizzard deal, requesting further information earlier this year. Back then, a final agreement by the FTC was thought unlikely to arrive until midway through 2023, though since then the outlook has become even more grim.
Reports in late November suggested that the FTC was "likely" to file an antitrust lawsuit, in an attempt to block the acquisition. A public announcement of that process could be made as soon as the end of 2022.