FTC Expected To File Antitrust Lawsuit Against Microsoft On Activision Takeover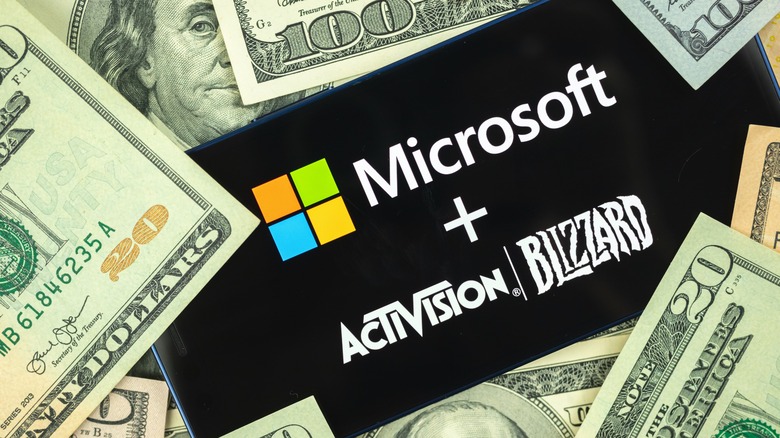 FellowNeko/Shutterstock
Microsoft's blockbuster acquisition of Activision Blizzard is encountering troubles left, right, and center. Merely weeks after the European Commission announced that it was looking into the deal over concerns that it will drastically affect fair competition in the gaming market, the next headache for Microsoft comes from its home market. Politico reports that the Federal Trade Commission will "likely" file an antitrust lawsuit to block the acquisition.
In October, the UK's Competition and Markets Authority announced its own investigation into the deal, primarily over competition concerns. Microsoft countered the CMA's investigation by claiming that the agency's concerns are misplaced. The company further argued that the user installation base of Sony's PlayStation platform was more than double that of Xbox.
Plus, Sony recently acquired a major game studio of its own in the form of Bungie. In addition to it, Microsoft claims that Sony's console has led the consoles market for nearly two decades, and its sway over game developers is so high that it has contractually prohibited Activision from publishing "Call of Duty" titles on the Xbox Game Pass subscription service for multiple years. 
Microsoft further argues that instead of crying antitrust tears over the deal, Sony can respond competitively by putting more PlayStation titles on its own PlayStation Plus subscription service, which is significantly pricier than Xbox. The company also mentioned that Sony has nearly five times as many exclusive titles — both in-house and third-party — on PlayStation than the Xbox platform. 
A reckoning might come in the next few weeks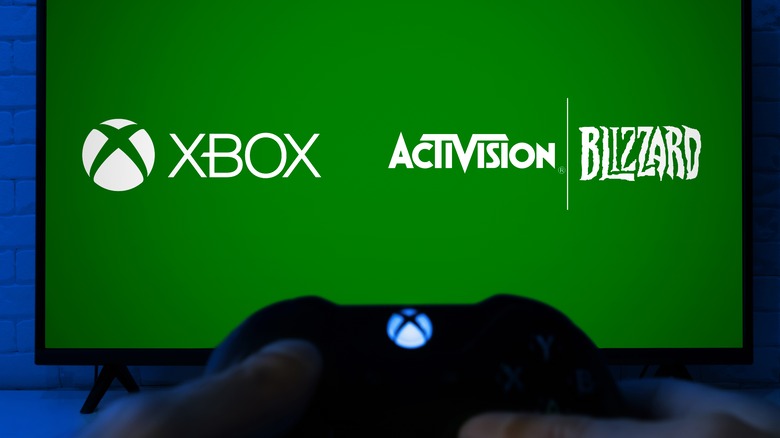 Miguel Lagoa/Shutterstock
Microsoft's troubles apparently have now found roots in its home market. The aforementioned report, which cites "three people with knowledge of the matter," notes that the impending lawsuit plans are not yet written in stone as the agency's commissioners are yet to vote on the issue, and they also haven't had a chat with legal representatives of either company yet. Politico, however, adds that "the FTC staff reviewing the deal are skeptical of the companies' arguments," which doesn't really bode well for Microsoft.
FTC is currently investigating the deal's impact and has already had discussions with Microsoft CEO Satya Nadella and Activision Blizzard's fallen chief Bobby Kotick. Notably, the report adds that FTC's antitrust lawsuit could come as soon as next month. The primary concern is that by acquiring a gaming behemoth like Activision Blizzard, Microsoft would gain an unfair advantage in the gaming segment.
Rival Sony argues that down the road, Microsoft will turn popular Activision titles — like "Call of Duty," "World of Warcraft," "Diablo," and "Overwatch" — exclusive to its Xbox and Windows platforms. Microsoft's Xbox division chief Phil Spencer, on the other hand, has expressed willingness to distribute games on as many platforms as possible, including Sony's PlayStation, in the long run.