OnePlus Surprises Everyone By Announcing A Mechanical Keyboard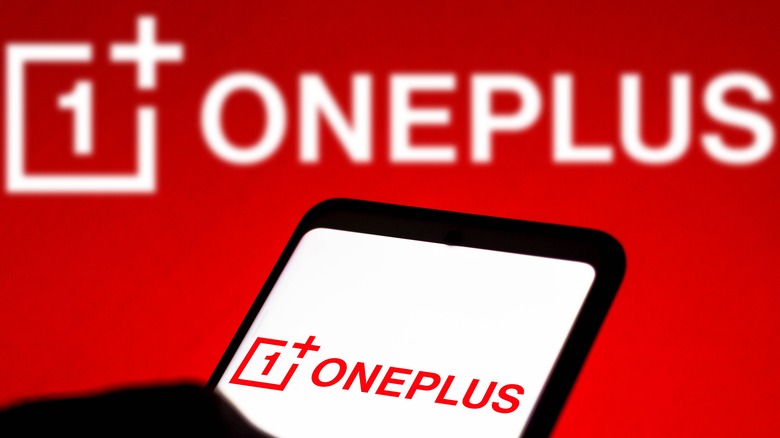 rafapress/Shutterstock
The next product launch from OnePlus isn't a smartphone, a smartwatch, or even a tablet. The company's next creation is a mechanical keyboard, which is pretty low on the list of tech we expected it to dabble in. Little is known about the keyboard right now, except we do know it'll be made in conjunction with Keychron.
Keychron's mechanical keyboards don a minimalist and compact design with customizable, hot-swappable key caps, all the while remaining very affordable as it aggressively undercuts incumbent mainstays like Corsair. Its most popular model is the K2 which, for just $89.99, features an 81-key layout and Bluetooth connectivity.
We're not sure what it'll do differently in partnership with OnePlus, but considering the smartphone maker favors a similar approach in its own brand and product design, it's not likely to stray far from Keychron's values. At the same time, OnePlus reminds us with its Never Settle mantra that it doesn't like to fall short of quality expectations despite the value proposition ultimately leading its messaging.
What to know about the OnePlus keyboard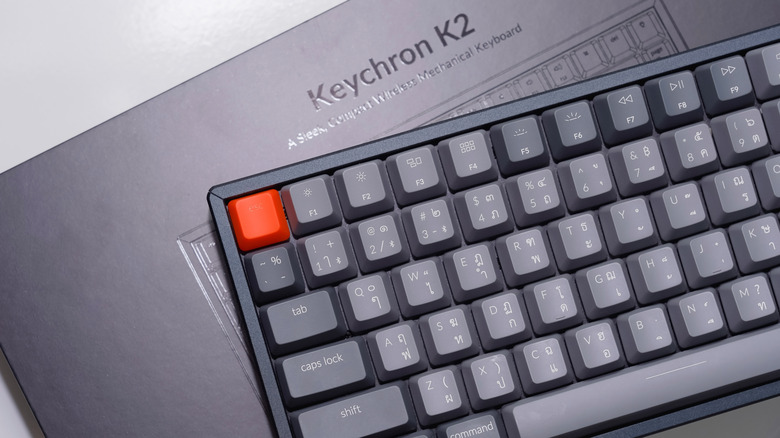 Thanes.Op/Shutterstock
There aren't many details about the OnePlus keyboard right now, except we're hearing it'll launch sometime in 2023. We should be hearing more details sooner in the year than later, according to a post made by community and product manager Percy T on the OnePlus forums. The keyboard will launch under OnePlus Featuring, a new initiative that OnePlus will launch these new collaborative projects under.
The platform's name insinuates that OnePlus will c-brand new products with existing partners, though it's possible the company could go for a white-label approach. Customization is already a key talking point for this particular product, though to what extent you can make it your own is still a mystery. Most mechanical keyboards make it easy to swap keycaps, and some even allow you to change the mechanical switches beneath them. Some offer modularity, too.
In a study with its Open Ears Forum members, the company found that most people find clutter and ergonomics as some of their biggest practical pain points, and the ability to customize switches was another shout worth highlighting. OnePlus historically incorporates real-world, real-user feedback into its product design and development, so it stands to reason that it'll try to solve all of these issues in some capacity.
What's next for OnePlus?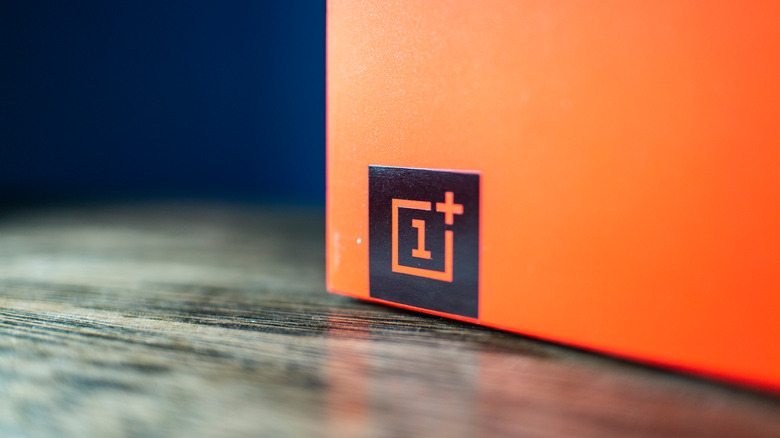 GarethWilley/Shutterstock
OnePlus leveraging a collaboration with an external brand is a logical bridge to expanding its product offerings beyond mobile devices, a division that was similarly jump-started by borrowing technology, research, design, and talent from partner company Oppo.
Creating an entirely new arm of its brand for incubating fresh products indicates OnePlus has serious aspirations of establishing itself as a major player in the overarching technology space. It originally positioned itself as an affordable, no-nonsense alternative to Apple and Samsung smartphones, but its smartphones wound up evolving into posh offerings in their own right. It leveraged that success to expand into mobile-adjacent offerings, eventually venturing into wearables, headphones and earbuds, accessories, and apparel.
If we had to guess, we'd say the intersection of gaming and office gear is its next stop. Beyond keyboards, OnePlus also confirmed on Twitter that it's launching a gaming monitor, but that product is only slated for India as of writing.