New Twitter Users Will Have To Wait Three Months To Get The Blue Badge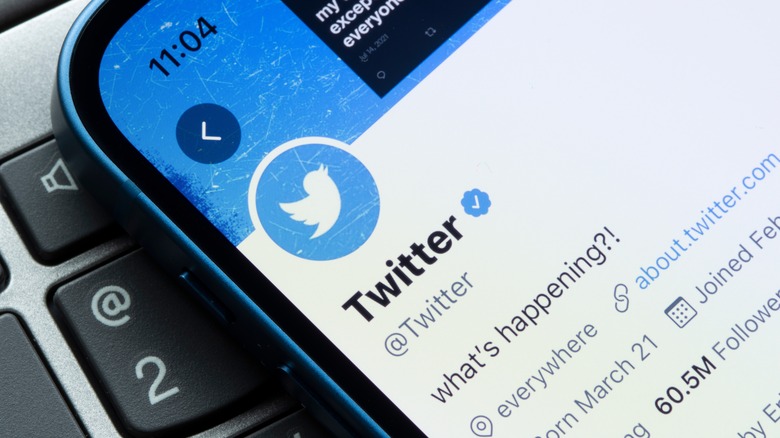 Tada Images/Shutterstock
Elon Musk is attempting to launch his revamped version of Twitter Blue at the end of the month, but certain users will have to wait a lot longer than that before they can sign up for the service. Revamping Twitter's premium subscription service and changing how the social media platform verifies accounts were both items that were high on the agenda for Musk. Verification badges were originally awarded to notable accounts that were in danger of being copied. The company placed a blue badge with a check mark in it next to the names of accounts it saw as worthy of verification.
This included celebrities, politicians, and businesses. While the check mark was most commonly associated with well-known figures, people with lower follower accounts also ended up verified. This was usually the case with figures like local politicians and journalists, as a fake account based on their own could also be used to spread misinformation or cause controversy — albeit on a smaller scale. Musk intends to do away with legacy check marks, and make verification available to everyone. He bundled this in with his relaunch plans for Twitter Blue, and his verification plans for the platform. 
Under his new system, which initially launched earlier this month, accounts who subscribed to Twitter Blue were automatically given a verified checkmark. The price of Blue itself was increased from $5 per month to $8 per month, and users were promised more features would come beyond the checkmark itself. The checkmark also gained some importance, with Musk promising that tweets from verified accounts would be displayed far more prominently and the accounts themselves would appear higher in searches than the tweets and accounts of unverified users. Unfortunately for Twitter's new owner, the launch was pretty chaotic.
The original Twitter Blue relaunch did not go well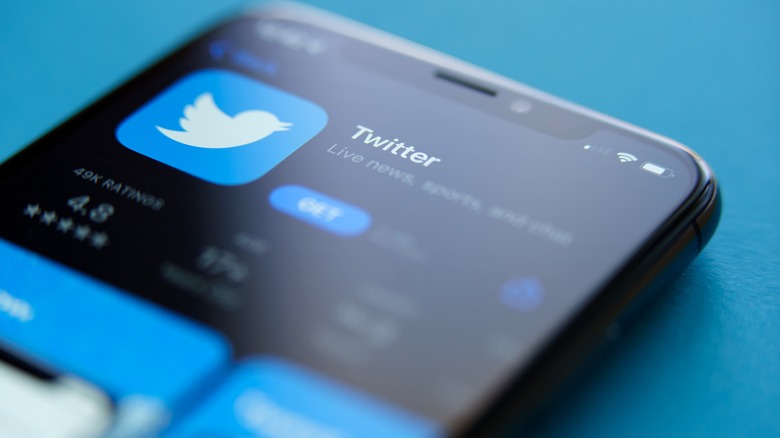 DVKi/Shutterstock
Getting the new version of Twitter Blue up and running was one of Musk's main priorities and he allegedly had teams at Twitter working long hours and meeting strict deadlines to make it so. It finally launched in a select group of countries on November 5. The previous $3 cheaper version of Twitter Blue was seen as a separate service so users had to sign up again to receive a check mark — but that was a minor issue compared to some of the problems that would emerge. 
Users could see who had an original check mark that was awarded due to their status or job, and a paid-for check mark by clicking on the verification symbol and reading the text that popped up. Contrary to Musk's original plan of ending the "lords and peasants" system, this just kept the system while opening up people who paid for their tick to ridicule. Then there was the trolling. Despite Musk's threats to ban "parody" accounts that weren't clearly labeled, multiple trolls signed up, got a check mark, and caused absolute chaos. Musk himself was a common target, as were politicians, podcasters, and businesses. Musk's business Tesla was parodied several times, and references were made to its cars exploding. Other businesses that were targeted, like defense contractor Lockheed Martin and pharmaceutical giant Eli Lilly, saw their stock prices tumble as a result of the posts.
Within a week of its launch, Twitter Blue signups were suspended. Accounts that had signed up for the new service and hadn't been banned for trolling or any other reason kept their membership and checkmarks, while new accounts were unable to sign up and have a check mark added. But apparently, Musk is ready to try again.
Musk is trying again later this month, but not everyone can join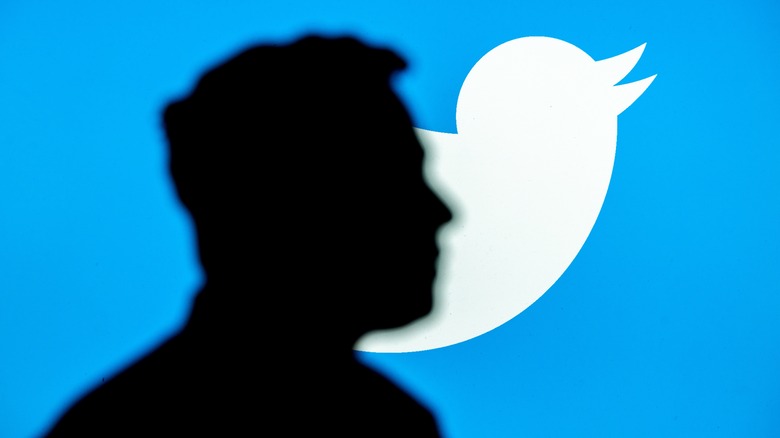 kovop58/Shutterstock
On November 29, Musk will attempt to launch a revamped version of Twitter Blue. The subscription service's relaunch date was apparently pushed back while the team at Twitter made sure it was "rock solid." The main changes made to the service will likely be aimed at combating abuse of the verified status and trolling. There is no indication that Twitter will change its stance on ID requirements, and Blue users will likely still be verified as soon as they pay for the service without having to send off a driver's license or passport. The only notable change Twitter has confirmed so far relates to who is able to sign up for Blue.
According to some of the fine print on the About Twitter Blue page: "Newly created Twitter accounts will not be able to subscribe to Twitter Blue for 90 days. We may also impose waiting periods for new accounts in the future in our (Twitter's) discretion without notice." In theory, this should drastically reduce the number of troll accounts. To get around the waiting period, a troll would have to make multiple accounts and wait three months before getting the check mark and carrying out their attack. This won't make the service completely immune to abuse, but it will put a large barrier in the way, slow things down, and make it easier to get a situation under control when a mass trolling attack does occur. The about page also says that Twitter Blue users with check marks are still unable to change their display names.