Here Are The ASUS ROG Phones Getting Android 13 Upgrades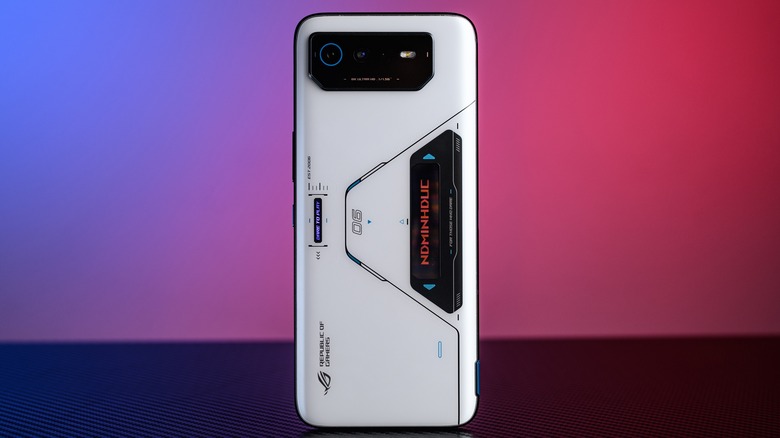 NDQ/Shutterstock
If you're so fond of mobile gaming that ordinary smartphones won't do, some brands have a niche option for you: gaming smartphones. ASUS is one such brand, which sells multiple Republic of Gamers (ROG) Phone models designed with mobile gameplay in mind. The latest and greatest ROG Phone 6 models sport Qualcomm's Snapdragon 8+ Gen 1 SoC, but there are older models spanning all the ROG Phone II and ROG Phone 3.
Though those older models aren't bad from a specs standpoint, they're at least a couple of years old depending on which one you're looking at, and it's inevitable that they'll stop getting major Android version updates before the hardware itself gives out. That will be the case early next year when ASUS starts rolling out the big Android 13 update for its gaming phones. The company has revealed which models will get the update, as well as when it plans to roll out Android 13 for each model that made it on the list.
The ASUS ROG 5 series and up will get Android 13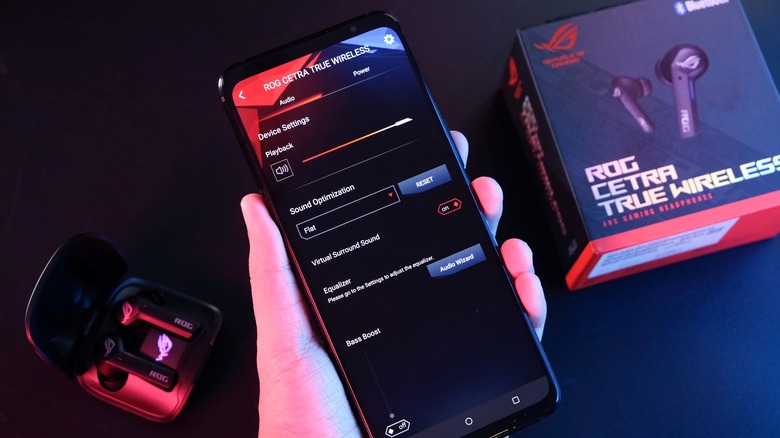 Framesira/Shutterstock
ASUS revealed its update plans in a tweet on November 14, listing the models scheduled for the Android 13 update and when each series will get the next big version of the mobile operating system. The oldest models that will get Android 13 are the ASUS ROG Phone 5 and ASUS ROG Phone 5s, and they'll be the last batch of these gaming phones to see the update roll out. Coming in ahead of that series will be the ASUS ROG Phone 6, ASUS Phone 6 Pro, ASUS ROG Phone 6D, and the ASUS ROG Phone 6D Ultimate. 
The all-new Android 13 roll-out plan for ROG Phone is here â€" so prepare to level up to a more personal experience!#Android13 #ROGPhone pic.twitter.com/LrGXNYINRC

— ROG Global (@ASUS_ROG) November 13, 2022
The two newer series of gaming phones are scheduled to get the Android 13 update in the first quarter of 2023, while the ROG Phone 5 series won't get the update until the second quarter of 2023. The company doesn't provide a more narrow time frame for when each series will get the release nor its plan regarding the rollout, which markets may see the update first, and how long it may take to deploy Android 13 to all of the supported phone models. However, ASUS did say in a different tweet that its Zenfone 9 will get the update next month and that the Zenfone 8 and Zenfone 8 Flip will get the update in January 2023.