Elon Musk's Twitter Has Officially Caught The FTC's Attention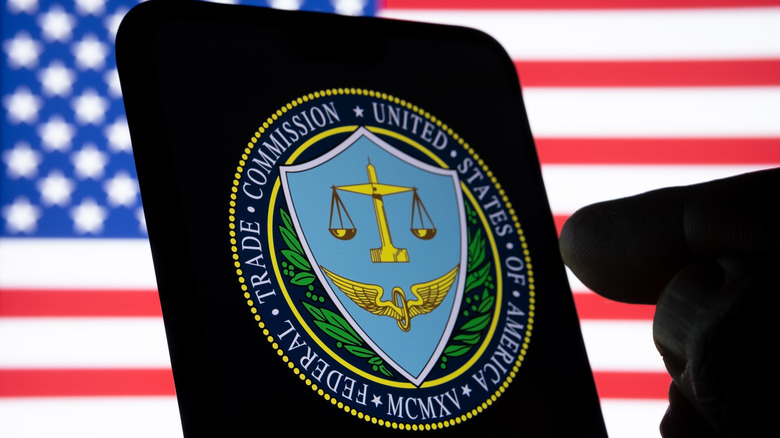 mundissima/Shutterstock
After getting drawn into a legal tussle for firing employees, Twitter is now staring at serious regulatory scrutiny. In a statement shared with CNBC, a spokesperson for the United States Federal Trade Commission (FTC) revealed that the agency is keenly observing the recent flood of changes at Twitter "with deep concern." At the heart of the FTC's observations are the recent high-profile terminations and resignations at Twitter, spanning all the way from CEO Parag Agrawal and the totality of its board to entire departments. 
However, it was the departure of three additional heavy hitters — Twitter's Chief Information Security Officer (CISO) Lea Kissner, head of the privacy office, and chief compliance officer — earlier this week that really raised eyebrows. Amid all of this, insiders say that Yoel Roth and Robin Wheeler have also exited the company. Riana Pfefferkorn, who previously served as an outside counsel at Twitter, said in a tweet that the company may have already violated its agreement with the FTC under Musk's reign. 
A note reportedly circulated among Twitter employees also claims that "the FTC can (and will!) fine Twitter billions of dollars pursuant to the FTC Consent Order." Experts have already raised concerns that Twitter's team is stretched thin when it comes to sustaining the core infrastructure covering aspects like security, moderation, and abuse. But the sentiment among employees seems to be that Musk is more concerned with making money than taking care of crucial systems like security and a good user experience.
Elon is not afraid, but maybe he should be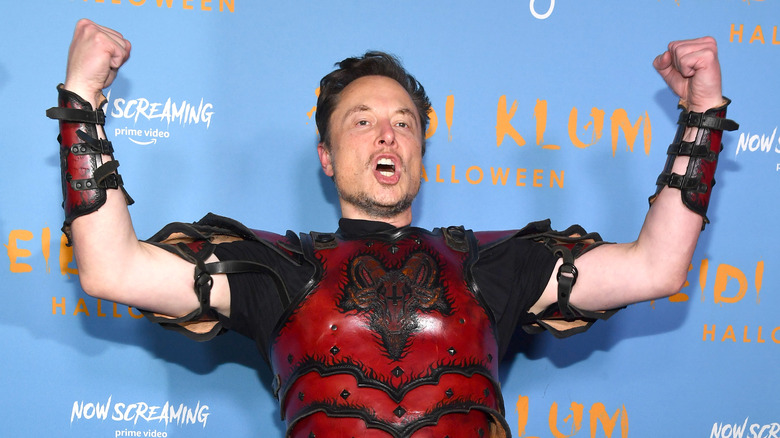 Noam Galai/Getty Images
According to internal communication discussing the alarming developments seen by The Verge, Twitter's current legal head Alex Spiro reportedly claimed that "Elon puts rockets into space, he's not afraid of the FTC." In the past, Musk has repeatedly butted heads with the SEC and has publicly voiced his resentment of the agency, but it appears that the FTC might not be as forgiving. 
"No CEO or company is above the law, and companies must follow our consent decrees," the FTC's director of public affairs Douglas Farrar was quoted as saying by The Washington Post. Twitter has a history with the FTC, and not the good kind. In 2011, the company reached a settlement after the agency found that Twitter put users' personal information at risk due to lax security measures. In May, Twitter coughed up a penalty worth $250 million over the violation of the FTC Act concerning the charges brought against the company in 2011 (via DOJ).
Citing the consent agreement with Twitter that gives the FTC oversight powers over key Twitter operations like security, Farrar adds that the agency is ready to use the compliance tools at its disposal. But Musk's Twitter troubles are apparently ringing alarm bells in Europe as well. The Washington Post's Cat Zakrzewski tweeted that the Irish Data Protection Commission is also looking into the recent turn of events.