Twitter Bars New Users From Subscribing To Blue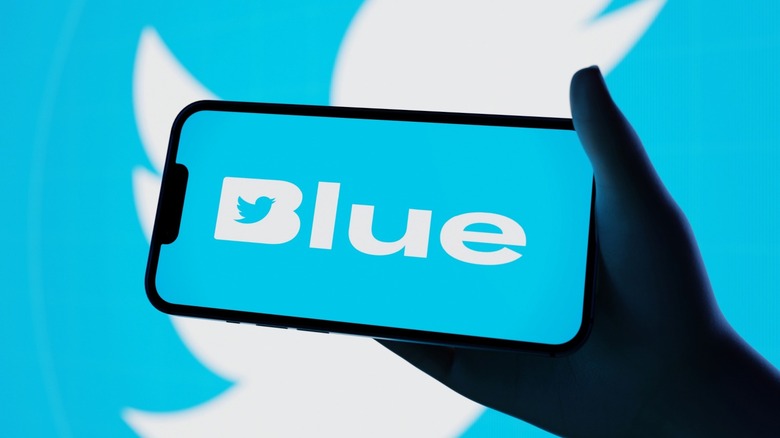 FP Creative Stock/Shutterstock
The winds of change are blowing at Twitter since the company's acquisition by Tesla CEO and co-founder Elon Musk in October 2022. Between the employee layoffs, ideological changes, and recently announced changes to Twitter Blue and verification, it's safe to say not everyone is happy about Musk's most recent purchase. 
As part of the changes, a new and revised Twitter Blue — with an all-new price — launched early in November 2022, exclusively on iOS in the U.S., Canada, Australia, New Zealand, and the U.K. The new Blue membership costs $7.99 per month, and makes a number of quality-of-life changes to the user experience of members. The goal of restructuring Twitter Blue and the verification process, according to tweets by Musk himself, is to level the playing field. Subscribers to the new Twitter Blue will receive a blue checkmark next to their account name — a privilege previously reserved for verified accounts — which has already sparked some confusion around fake accounts and bots, according to The Daily Dot. 
An account age restriction to help combat fakes?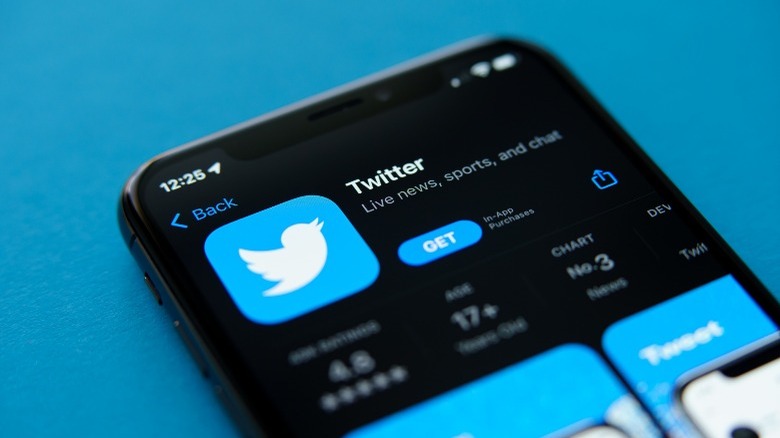 DVKi/Shutterstock
According to the subscription terms, paying Twitter Blue members will be prioritized in search results and replies and see half as many ads, along with a number of features allegedly coming like longer video limits. Select features from the old Blue subscription will remain, such as tweet editing and higher resolution video uploads. 
While there's been much talk about the confusion caused by using the same checkmark to denote verified users and paying Blue members, Twitter seems to be using account age to combat abuse of the system, at least for now. According to a Twitter Blue support page, any Twitter account created on or after November 9, 2022 will not be able to subscribe to the new Twitter Blue until further notice. In a similar vein, Twitter Blue subscribers will be unable to change their display name after receiving the checkmark. If users would like to change their display name, they will need to go through a new process, which has yet to be confirmed. Steps which all seem to be in place to combat abuse of the Blue checkmark. 
Aside from account age, Twitter's verification terms and conditions also state that the blue checkmark can be revoked at any point in time, listing rules regarding "impersonation" as motivations for revocation. The new subscription is clearly in its early days, and things are bound to change as Twitter's new leadership and ideology settle.