Long-Time Tesla Critic Alleges Twitter Rejected His Ad For Political Violation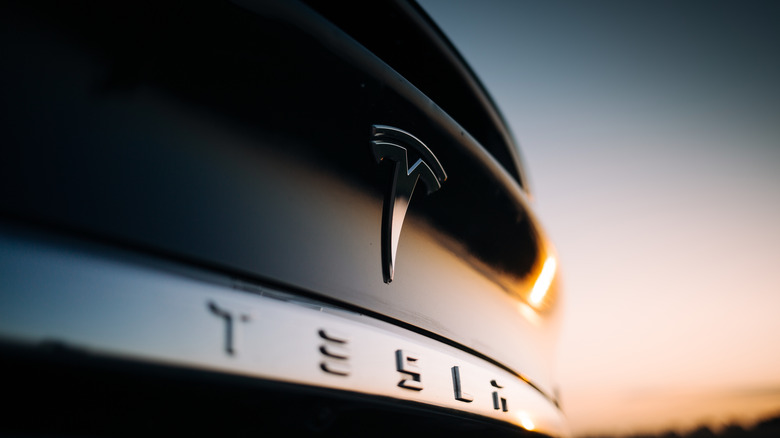 BoJack/Shutterstock
Twitter may be in its death throes, depending on who you listen to. The social media platform — which is currently in the midst of ad drama that has seen Tesla rivals as well as ad marketing giants slowly making an exit — now faces another policy-related storm, and this one comes straight from one of Tesla's most vocal opponents. The Dawn Project, which has a history of targeting Tesla's Full Self-Driving technology over alleged serious safety issues, claims that Twitter unfairly pulled its ad that aimed to draw attention to the system's supposed risks. Dan O'Dowd, a billionaire software engineer who is also the mind behind The Dawn Project, told The Verge that Twitter rejected a paid ad criticizing Tesla's controversial technology, citing political advertisement policy violations.
Twitter mentions on its support page that it prohibits the promotion of political content globally. The company broadly defines non-acceptable political ads as something that contains "political content, including appeals for votes, solicitations of financial support, and advocacy for or against any of the above-listed types of political content." The ban also covers political figures, organizations, and even elected officials. However, the latest enforcement is rather interesting as it involves Tesla, the company from which Elon Musk draws most of his wealth. The ad rejection also comes at a tumultuous time when Twitter's policies are evolving rapidly, especially those regarding making fun of its new CEO Elon Musk.
Tesla allegedly poking into Twitter's business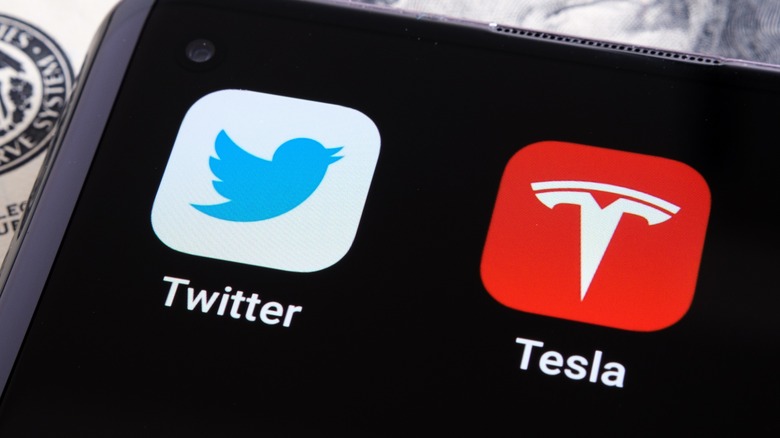 mundissima/Shutterstock
The Dawn Project published a full-page advert in The New York Times on November 6, 2022. The ad talks about a test in which a Tesla car allegedly ran over a child-sized mannequin. In a message signed by O'Dowd, the initiative's head claims that he was nearly killed by a Tesla car during one of the FSD tests. "The move to prohibit the advertising of content criticizing Musk's Tesla Full Self-Driving software raises serious questions over his commitment to free speech," O'Dowd said in a statement shared with The Verge. After reading through Twitter's support documents covering political advertising, it appears that the ad's rejection may have more to do with Musk's bad chemistry with The Dawn Project than actual policy enforcement.
New video of Master Scammer Musk's Full Self-Driving @Tesla ruthlessly mowing down a child mannequin wearing a safety vest in a real school crosswalk. No cones. Room to swerve. Video of pedals.

Everything is real except the child, bc you know what would happen to a real child! pic.twitter.com/a3ut9bpSqG

— Dan O'Dowd (@RealDanODowd) August 15, 2022
Tesla filed a cease and desists complaint against The Dawn Project over a video that showed a Tesla car mowing down mannequins, claiming it had misrepresented the automotive tech. Back then, The Washington Post reported that it sparked a furious back-and-forth between skeptics and Tesla supporters, with the latter claiming that it was not a legitimate FSD test. With Twitter rejecting The Dawn Project's ad, the group has been restricted from reaching a wider audience on the platform. Over the past few weeks, some Tesla rivals have either paused or are planning to end paid advertising on Twitter. On the other hand, the promise of 50% fewer ads for Twitter Blue subscribers might turn Twitter Blue into a loss-making product for the platform, though only time will tell how this all plays out.