Mastodon: Best Servers To Join When You Sign-Up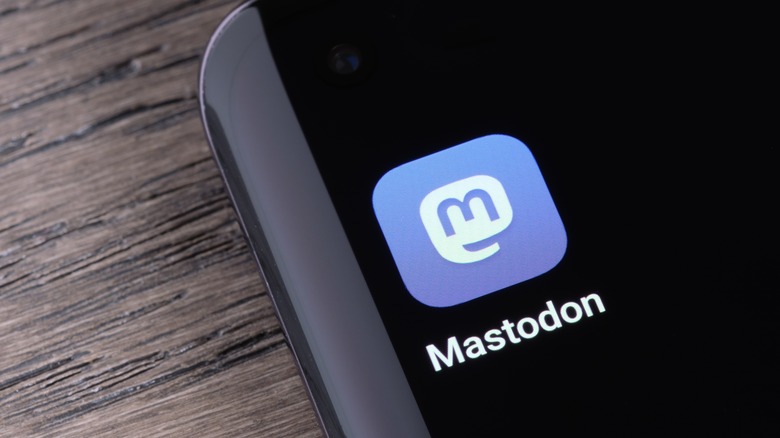 mundissima/Shutterstock
Mastodon is swiftly rising as an alternative to Twitter, but the platform works in a very different way. Instead of being one network where everyone belongs to the same server, Mastodon is decentralized, with lots of smaller communities that users can join and follow as they please. There are plenty of servers already up, and more are cropping up each day. To make your sign-up process easier, we've compiled some of the best ones out there right now.
The mass-migration to Mastodon started with the recent Elon Musk Twitter deal. The richest man in the world spent $44 billion in order to acquire the platform, and now that he's the sole CEO, many people worry that the platform will become filled with toxicitym because of Musk's strong belief in absolute free speech. To that end, Musk is not doing anything to dispel those fears, having fired thousands of Twitter employees and disbanded groups such as the Human Rights team and the Accessibility team (via Bloomberg).
If you too want to avoid the mess that is currently Twitter, Mastodon might be a good option, but it's important to pick the right server to create your account on and then choose which ones to follow. If you want to know how to do all that, check out our in-depth guide to Mastodon — and if you're all set, here are some servers that are popular right now.
There are plenty of servers to choose from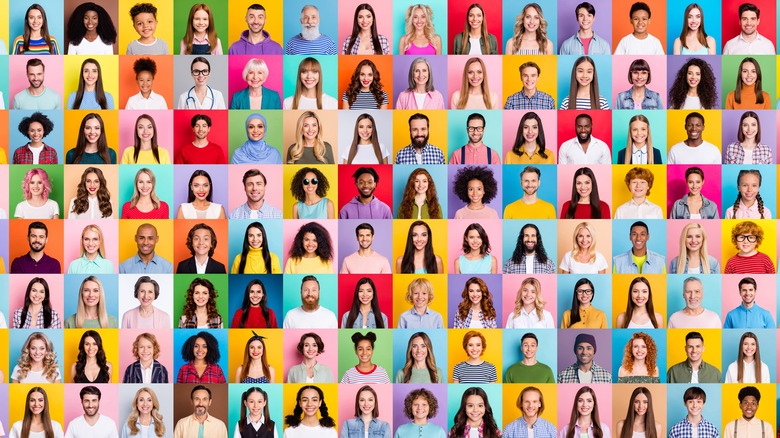 Roman Samborskyi/Shutterstock
Mastodon lists all of the currently available servers on its official website, and there are plenty of categories to choose from. A lot of the servers are in English, but there are region-specific networks where English is not the number one language. Make sure you check that before you sign up. The categories include General, Regional, Technology, LGTBQ+, Music, Gaming, Art, Furry, Activism, and Food. There's something in there for everyone. In the case of many servers, you won't be able to simply make an account; you'll have to request to join and wait for approval.
Under the General category, one of the most popular servers is mastodon.online. It's a decent place for new users to join with general chatter front and center. According to the rules of the server, it seems eager to avoid some of the problems with Twitter right now by strictly prohibiting toxic behavior. Similar and noteworthy servers include mstdn.social and toot.site.
Climate-conscious users should check out mastodon.green to find similar-minded users to follow. If you're into metal music, there's metalhead.club, and if you prefer wild raves over metal concerts, there's ravenation.club. STEM enthusiasts will find plenty to get involved in, including qoto.org and mathstodon.xyz. Members and allies of the LGBTQ+ community should definitely check out eldtritch.cafe and pettingzoo.co, both of which seem like welcoming communities. If you're into fandom and like to talk about your favorite media, fandom.garden might be the right place for you.
Tailor your own experience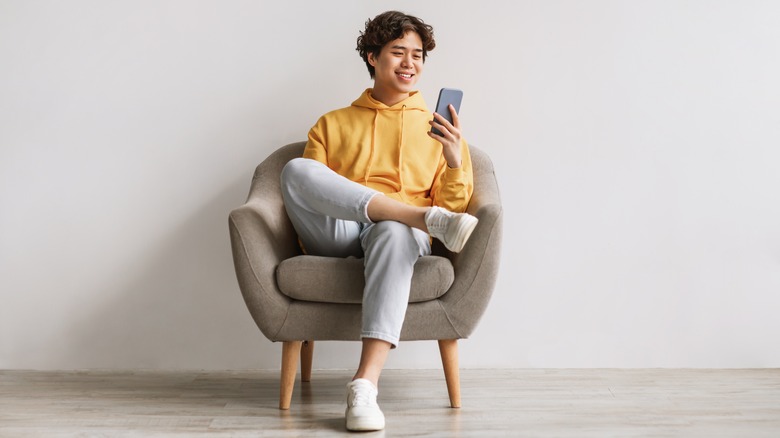 Prostock-studio/Shutterstock
There are several servers for artists as well: mastodon.art is a general server for art and artists. If you're more on the professional side of things, check out mograph.social, which is a community for VFX and 3D artists as well as other kinds of designers and illustrators. Lastly, there's socel.net for all kinds of professionals and students alike. If you're into furry-related art, you may like meow.social.
Software developers may like ruby.social and phpc.social, but there's plenty of tech-related content to go around, including indieweb.social that focuses on the open web, hostux.social for "beer and free software lovers," noc.social for those interested in networking and Linux, and ioc.exchange for the infosecurity community. Fosstodon.org might be the biggest tech-related community centered around open source software.
New servers are being added to Mastodon on a regular basis. Keep in mind that each of the servers has its own set of rules and content moderation, so some of these servers may have content that's inappropriate or not up your alley. The downside of Mastodon is that you'll have to choose which servers to follow in order to not be subjected to rules you may disagree with.