Here's What You Need To Do When Your Car Gets Recalled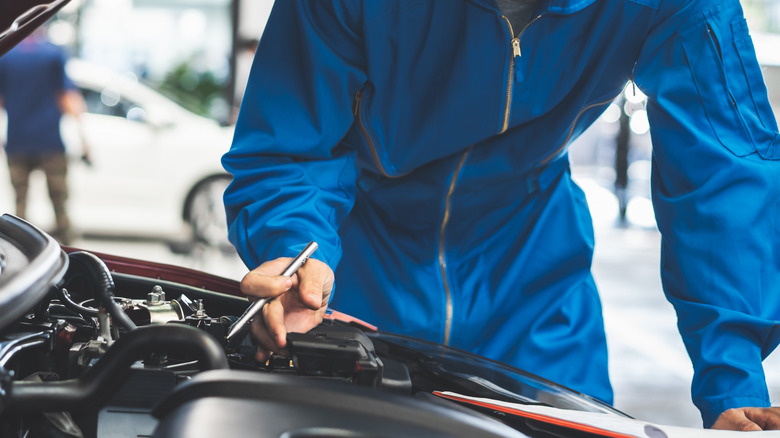 Pormezz/Shutterstock
When an automaker makes a car, it does its best to ensure the car is safe for drivers and passengers, and works as intended. Occasionally, problems with the assembly process or the parts themselves arise, and cars need to be recalled by the manufacturer to fix the problem. The automaker itself may voluntarily issue the recall, or the National Highway Traffic Safety Administration (NHTSA) may step in. Recalls like the Takata airbag recall have affected millions of cars so far, and have been ongoing for years. Tesla issued a recall over the software that controlled the car windows. Unfortunately, recalls are fairly common in today's world.
But not all hope is lost if you receive a recall notice for your vehicle in the mail. As a consumer and motorist, you have rights to protect you from unnecessary hardship when an automaker messes up. There are a few steps you can take to make sure your car is safe to drive and working as the automaker intended. 
The NHTSA has your back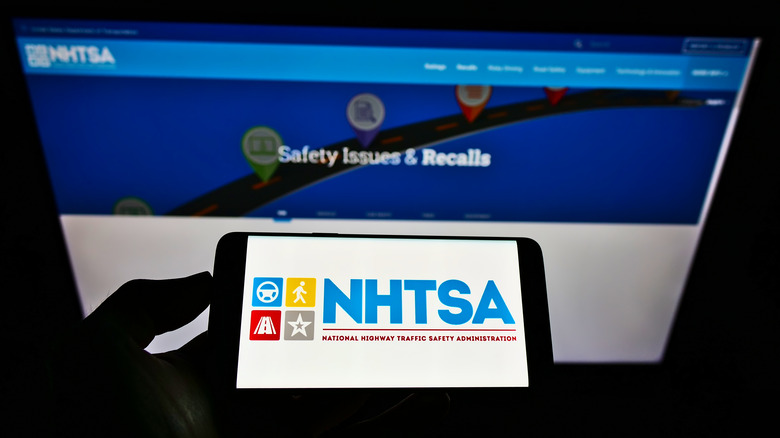 T. Schneider/Shutterstock
As the name implies, the NHTSA is the governmental organization — part of the Bureau of Transportation — in charge of making sure recalls and other associated automotive safety issues are dealt with properly and legally. When the NHTSA is made aware of a recall, the car manufacturer is tasked with sending a notice to you — the affected vehicle's owner — within 60 days of hearing about the problem (via Consumer Reports).
If your vehicle is part of a recall and you receive a notice, take your vehicle to the nearest appropriate dealership and the service department is legally required to fix it free of charge, provided there is a fix and parts available. In the event that you are unsure if your vehicle is part of a recall, the NHTSA's website has a free tool where you can input your car's Vehicle Identification Number (VIN). The website will then tell you whether or not your car has a recall, and if it needs a fix.
Recalls can initially sound scary, but if you stay informed, keep up to date with safety notices, and get your vehicle fixed, it only adds up to a minor inconvenience. As newer cars become more connected to services online, some recalls can be done without ever leaving the driveway. Tesla was able to fix a recall over the air, and EV manufacturer Lucid released an entire software update over the air.