What's The Worst Porsche Car Model? Here's What Fans Say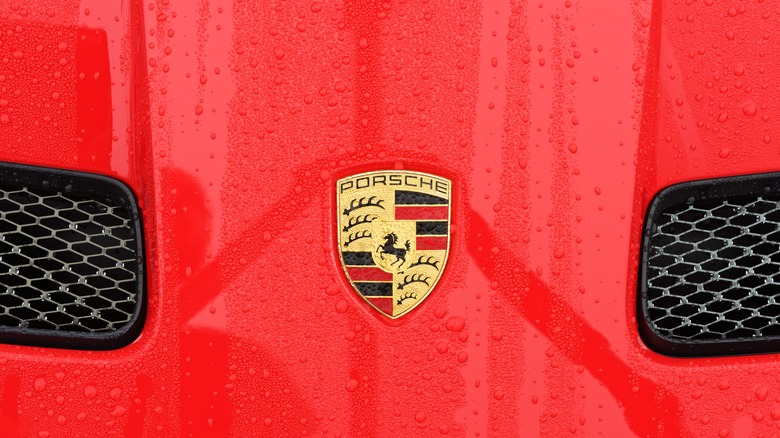 Je-nar/Shutterstock
Porsche is one of the most popular supercar brands in the United States. In fact, the U.S. is Porsche's highest-selling market after China, delivering 86,160 vehicles in 2021 (via Porsche). Its best-selling model is the Porsche Macan followed closely by the Porsche Cayenne. The automaker is also venturing into high-performance electric vehicles, and the Porsche Taycan is its masterpiece. The Taycan recently broke a Guinness World Record for the fastest charging time on a trip from Los Angeles to New York.
But the Porsche 911 is the auto maker's legendary car, which Hollywood loves. Another beloved model is the Porsche 959, which is banned in the U.S. However, not every Porsche that was ever made is considered a "classic" by car enthusiasts. We asked fans to tell us what's the worst Porsche car model ever made.
Most people think the Porsche Panamera is the worst Porsche ever made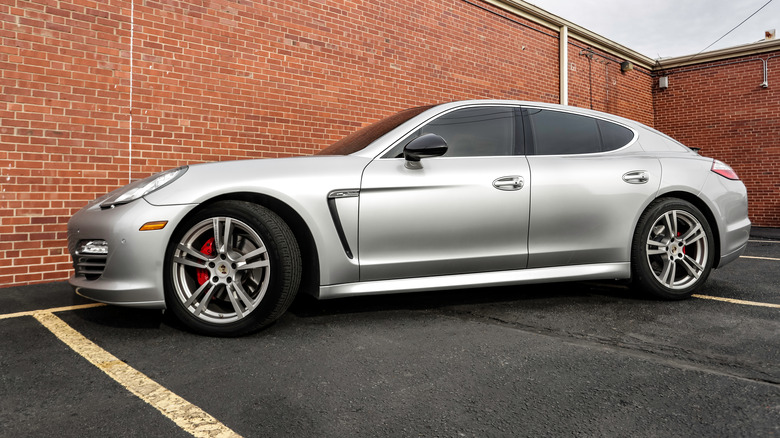 Parker Tatro/Shutterstock
In a SlashGear poll of 590 U.S. people, 34.92% said the Porsche Panamera is the worst Porsche ever made. It probably has something to do with its looks — it's a four-door luxury Porsche sedan that doesn't have the typical Porsche persona. Even Top Gear journalists James May and Richard Hammond felt the Panamera "doesn't feel like a Porsche"(via Top Gear). However, the Porsche Panamera is still a solid car with incredible performance.
Coming in second on the poll is the Porsche Cayenne with 27.46%, despite it being the second best-selling Porsche model. According to a research done by WithClutch, the Porsche Cayenne is not "very reliable" compared to models made by other popular car manufacturers. Beyond that, 15.08% of the respondents thought the Porsche 924 was the worst Porsche car model while 12.37% said it's the 914.
The Porsche 996 was the least terrible model, with only 10.17% thinking it deserved the worst Porsche title. Nevertheless, most people would still kill to own a car made by Porsche.