The Reason Why Chevrolet Discontinued The Impala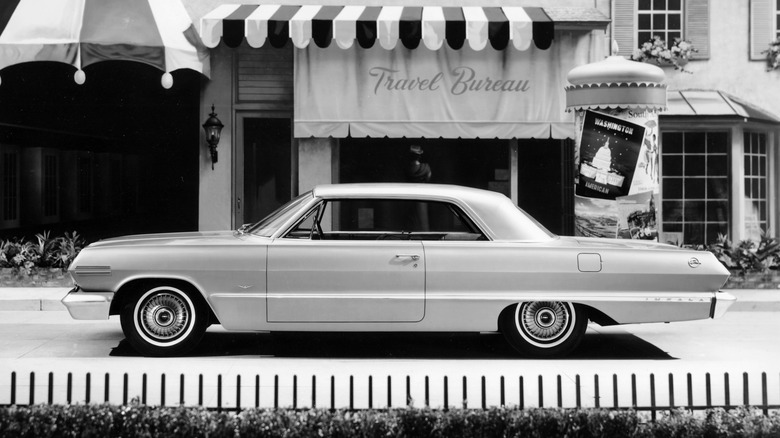 Heritage Images/Getty Images
In the history of American cars, there are few models as recognizable as the Chevrolet Impala. It was the chariot for not only police officers and NASCAR drivers, but for rappers like Ice Cube and custom car fabricators. "Iconic" would be an understatement. 
Aside from two brief attempts at retirement in the mid-1980s and late 1990s, the Impala was a staple in Chevy's lineup starting all the way back in 1958 (via MotorTrend). During its long tenure, the Impala went through multiple transformations. In the 1960s, it was a stylish yacht that showed off the best that Chevy had to offer, especially if it was an Impala SS equipped with a 409-cubic-inch V8. Impalas in the 1970s languished in mundanity much like every other American car in the "Malaise Era." The mean-looking Impala SS of the 1990s was intended for the drag strip. The final iteration of the Impala was a competent, if slightly boring, midsize sedan. 
Overall, the Chevy Impala lasted 10 generations before it was discontinued for the third and final time in 2020. 
Third time's the charm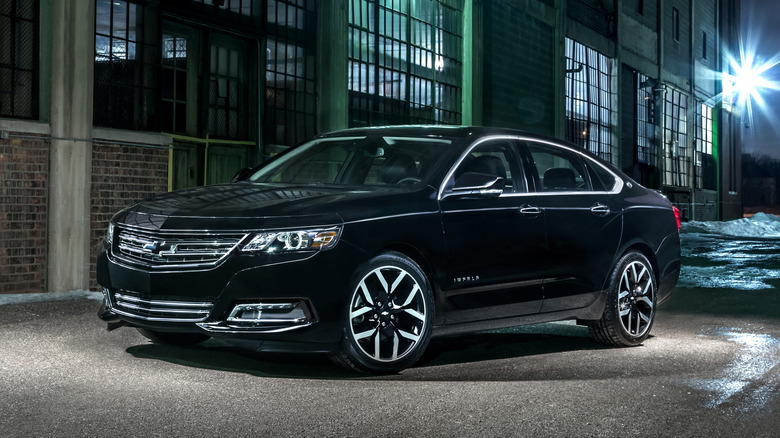 Chevrolet
The Impala's demise could be attributed to the rapidly transforming automotive landscape of the past decade, General Motors' new commitment to electric cars, and good old-fashioned corporate hatchet work. 
In 2018, General Motors put out a press release stating that it was "accelerating transformation" by not only focusing on the future of electric cars but also by designating multiple production plants in the United States and Canada "unallocated" in 2019. Among those plants getting the boot was the Detroit-Hamtramck Assembly where the Impala was made. But the Impala likely wouldn't have stuck around too much longer, even if GM decided to keep the assembly line running. It was already discontinued twice before. 
Among most American manufacturers, sedans are essentially a relic of the past. Ford axed most of its cars and hatchbacks back in 2018, and Stellantis, the parent company of Dodge and Chrysler, just sent the Chrysler 300 and both the Dodge Challenger and Charger to their demise this year. Chevy also decided to kill the Cruze, Sonic, and Volt in a similar time frame. And with the order set in stone, autoworkers finished the last Impala on February 27th, 2020, putting the final nail in the Impala's coffin.