Amazon Goes Big On TV With New Fire TV Cube, Alexa Voice Remote Pro, And Omni QLED Series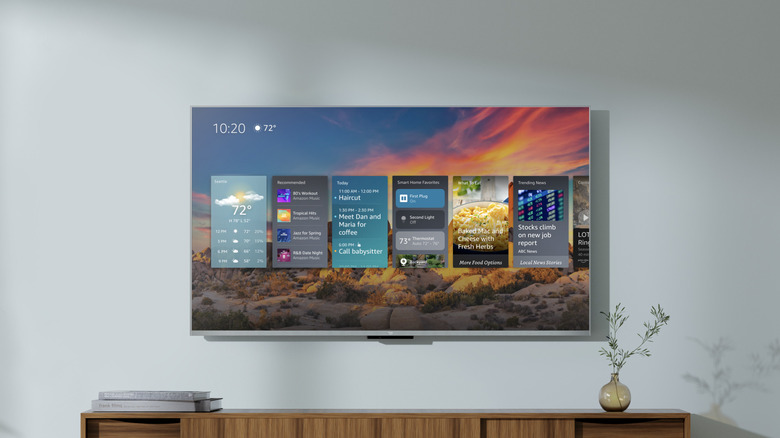 Amazon
We may receive a commission on purchases made from links.
Today Amazon announced the newest additions to its line Fire TV of products including an entire line of televisions. It seems like this is all part of Amazon's plan to take over not only the streaming services world with Prime Video, but the streaming hardware world as well. To start, Amazon unveiled the 3rd generation of the Fire TV Cube. The Cube boasts a new octa-core processor that allows it to stream 4K Ultra HD video and includes support for Dolby Vision. According to Amazon, the Cube can be operated entirely hands free thanks to Alexa. 
In addition to the Cube, Amazon launched the voice-command enabled Alexa Voice Remote Pro. Amazon says the Remote Pro is a premium addition to an already existing Fire TV setup and that it offers features like Remote Finder where the remote will emit noises allowing for easy location in the event it ever becomes trapped under the couch.
The 3rd generation Fire TV Cube and Alexa Voice Remote Pro are both available for preorder today. The Cube is priced at $139.99 and the Remote is available for $34.99. The biggest Fire TV lineup addition, however, is the Amazon Omni QLED TVs.
Taking over the living room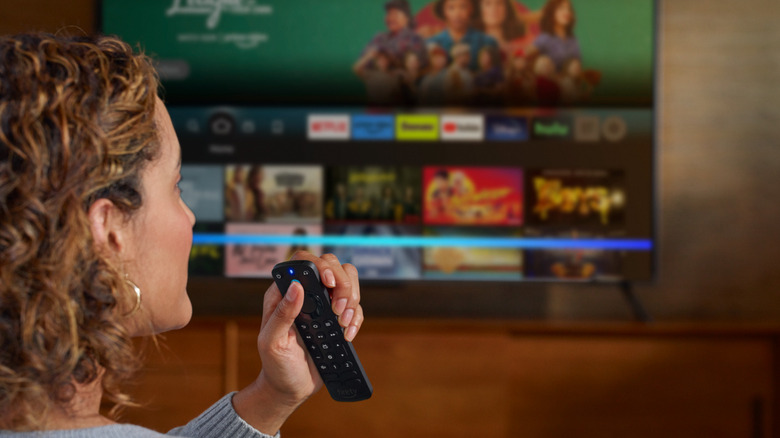 Amazon
The new Omni televisions boast Quantum Dot (QLED) technology and 4K picture quality. Amazon hopes the Omni TVs will be the smartest, most capable, and best looking smart TVs on the market. "The Omni QLED Series delivers stunning artwork, glanceable information, hands-free controls, and so much more. It reimagines what customers can expect from a smart TV," said Daniel Rausch, vice president of Amazon Entertainment Devices and Services in a press release. 
Omni TVs will be the first Amazon product to feature what Amazon is calling the "Fire TV Ambient Experience." This feature allows the user to display widgets, family photos, artwork, and smart home features on the display when it isn't being used to watch TV or movies. Needless to say, the TV is Alexa-enabled allowing for hands-free operation. 
The Omni TV starts at $799.99 for a 65-inch display and $1099.99 for a 75-inch model. According to a press release, the TVs are available for preorder today and will be sold not only through Amazon, but Best Buy stores as well.