This afternoon we're going Moltres hunting in Pokemon GO, and along with us goes a handy-dandy guide. We're running down 10 bits and pieces about the Moltress Raid Boss in Pokemon GO this morning so that by the time you get out and about this week, you're set! We'll be beginning with the most basic and we'll lead up to the most important parts of this monster's existence. Go, Fire Chicken, Go!
10. Worth the time
While Moltres may be the easiest of the first 5 Legendary Pokemon in Pokemon GO to defeat, that does not mean this monster isn't worth the effort. Moltres is something of a Glass Cannon in Pokemon GO – a team of Pokemon that also includes the super dastardly Ghastly. Moltres has the potential to be pretty gosh-darned powerful, just so long as its trainer understands the power of the dodge.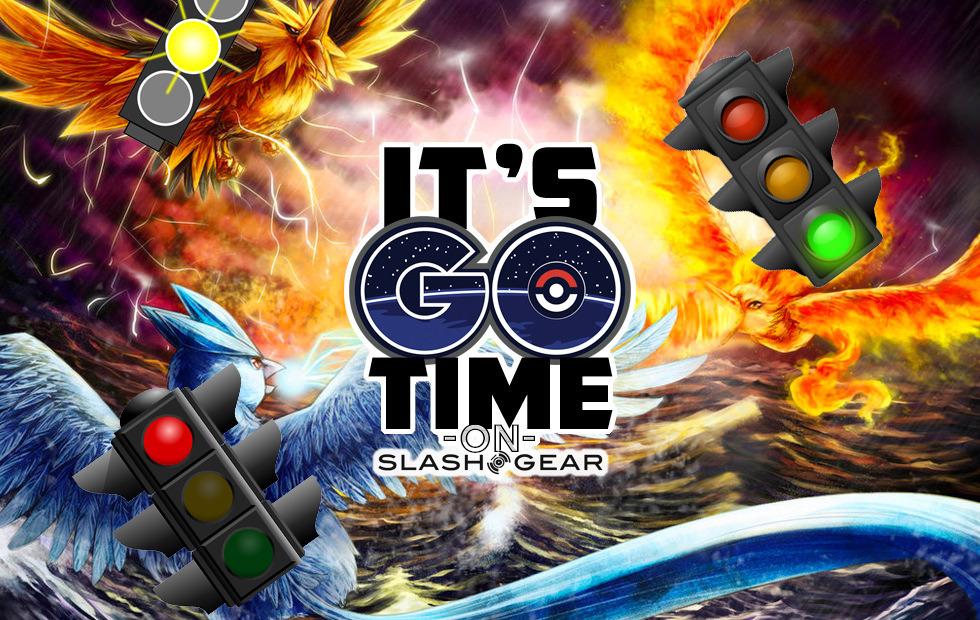 9. Future Evolutions
Moltres is thus far a Pokemon without an evolution. There is no Pokemon that evolves into Moltres, and Moltres does not evolve into any other Pokemon. There IS the possibility that this Pokemon will be released as a SHINY edition some day.
8. Legendary Status
This is one of the very few Legendary Pokemon in the game. Like other Legendary Pokemon, Moltres will only be available for a short amount of time*. As its first appearance in the Pokemon game series says, "Known as the legendary bird of fire. Every flap of its wings creates a dazzling flash of flames."
7. Forever or Not
We recently discussed whether this and other Legendary Pokemon will return to the game after their first expiration date. The general consensus seems to be that if there's enough of a call for a return of this and other Legendary Bird Pokemon, they'll return one day. For now though, we have no idea when that'll be. AKA for now, they're a VERY LIMITED TIME release!
6. Shiny Colors
The game's code does give an indication that there'll be a SHINY Moltres some day – the same being true of the other first three Legendary Bird Pokemon. This "Shiny" edition is like others – not necessarily shiny like chrome or diamonds, but shiny like sparkly – and with different base colors. A shiny Moltres is mainly red, while a standard Moltres is mostly yellow.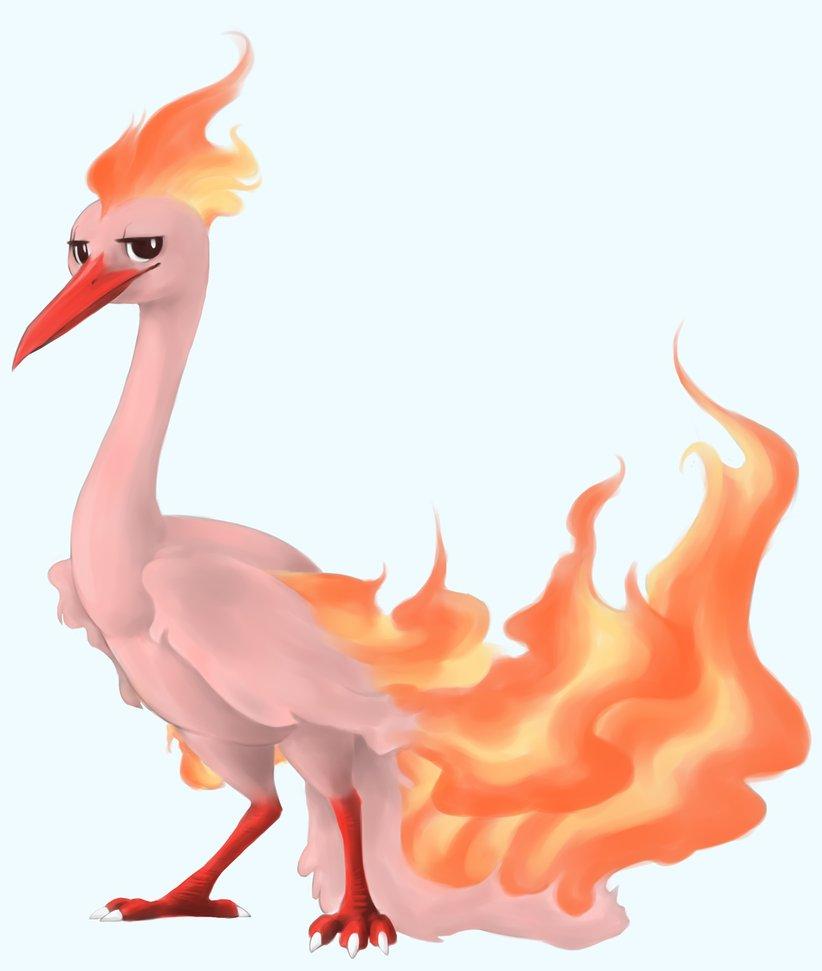 The absolutely fabulous image you see above comes from MadCookieFighter. Other artwork sources can be found in previous posts about Moltres and etcetera – as found in the timeline below.
5. Weaknesses
This Pokemon is weak to Rock, Water, and Electric Pokemon and move types. This means that if a Pokemon is mainly Rock, Water, or Electric, and is using a move type in one of those categories, Moltres will take a mighty hit. In some games, Moltres is immune to Ground Type Pokemon and moves – it's not clear at this time whether this remains true in Pokemon GO.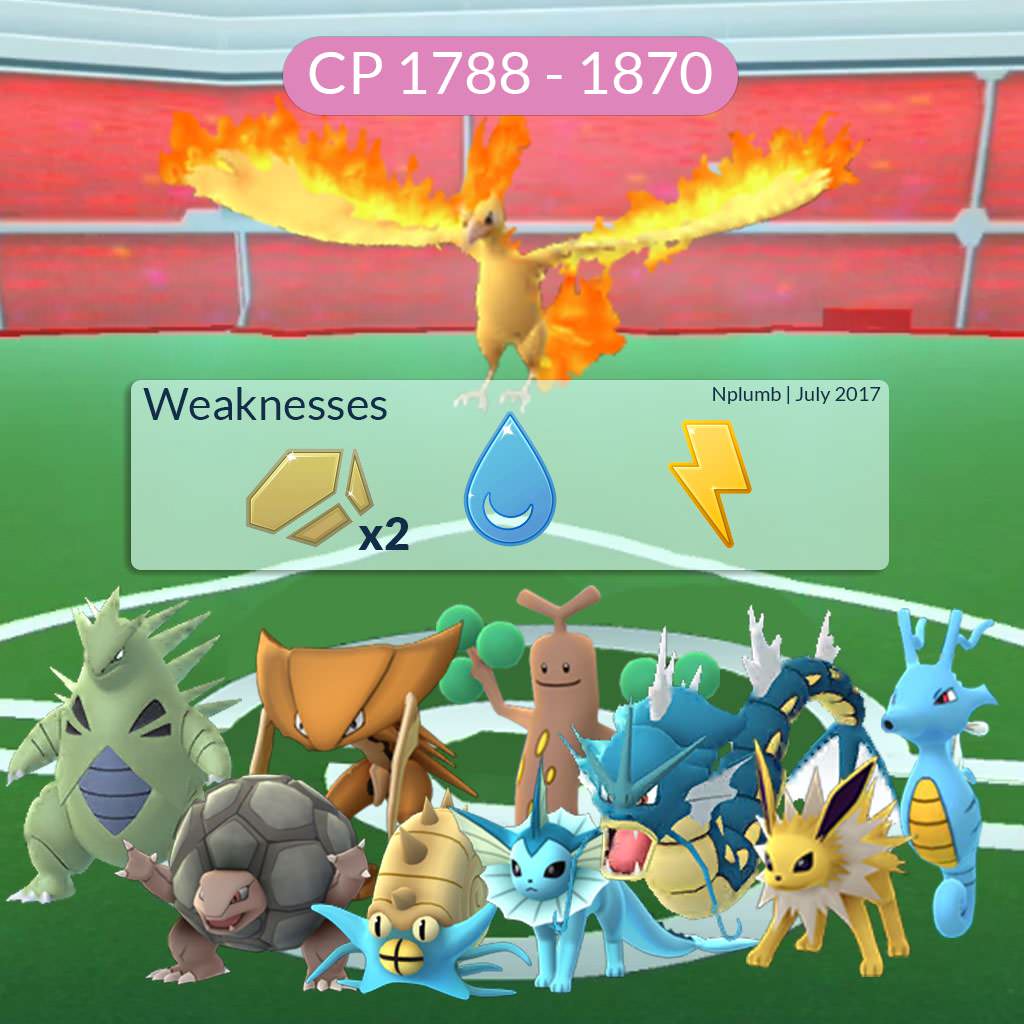 4. Strengths
Moltres is strong against Fighting, Bug, Grass, and Ice type Pokemon and moves. As you'll find in the "Pokemon raiders to avoid" portion of this list, that means some significant changes to previous lineups. Where monsters like Machamp and Heracross may be mighty VS a beast like Blissey, here they'll get crushed.
3. Pokemon raiders to use
The Geodude final evolution Golem is the big boss against Moltres – as is Tyranitar. Using either of the Eevee evolutions Vaporeon or Jolteon will work in your favor, as will Kabutops and Omastar. Gyarados is always a pretty fair bet against Legendary Bird Pokemon – and here, the evolution of Magikarp is a beast.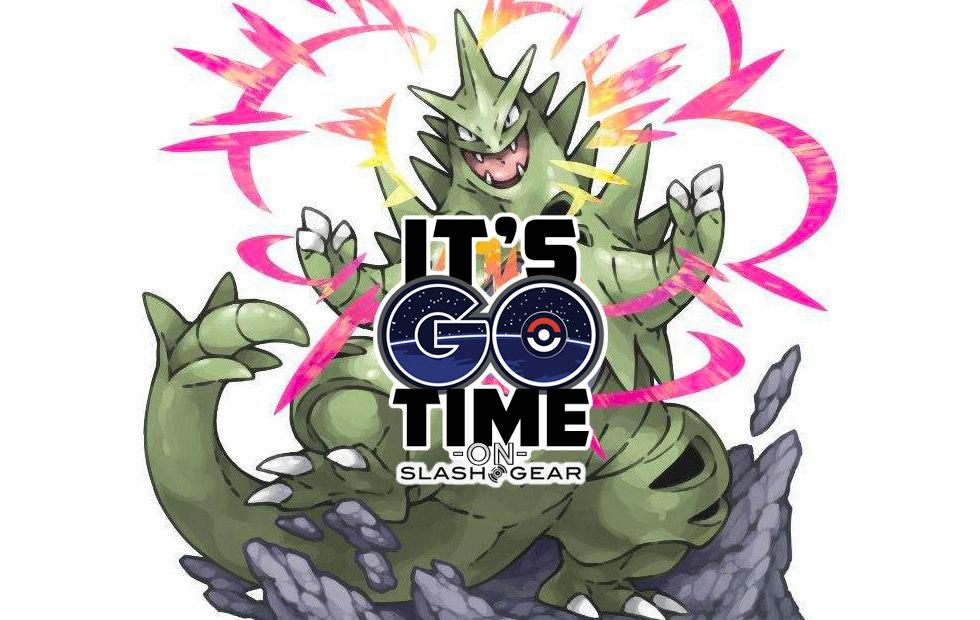 2. Pokemon raiders to avoid
While Articuno is a decent Pokemon to use against Lugia, it's going to take some mighty hits from Moltres. Do not use Hitmochan or Hitmonlee – the same is true of Machamp or Heracross or Mankey. While Moltres is weak against water, be cautious of using Poliwrath – unless of course your Pokliwrath has nothing but water in its arsenal.
1. Expiration Date
The final day Moltres will be available is Monday, August 7th. At that time, Zapados will begin to be available. The last day Articuno was made available was Monday, July 31st, and we have reason to believe that Ho-Oh may be out next!
Tap into our hub at Pokemon GO Central for more information and discussion of events! There we'll be listing all future events and Pokemon that'll be coming soon, too!